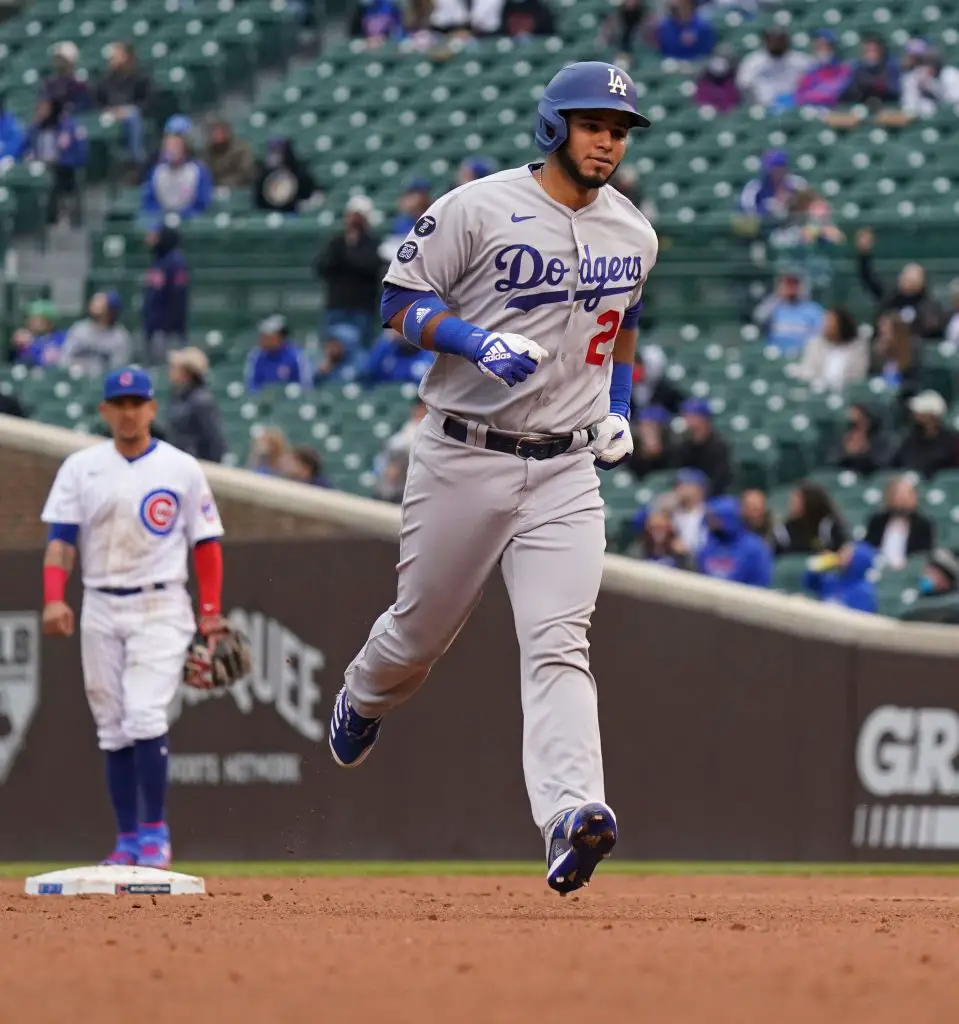 Dodgers Team News
Dodgers: Former Top Prospect Keibert Ruiz Gets Called Up With the Nationals
Dodgers fans had to watch some of their organization favorites leave via trade over the years. But the guys that have come back in the return have obviously made it all worth it. The Max Scherzer and Trea Turner deal is the best example of how quickly fans can get over losing guys they love. 
But Keibert Ruiz was with the Dodgers for a long time. And it seemed like the moment they signed him that the hype about his future was unreal. So we all patiently waited for Ruiz to make his debut. Unfortunately, there was never a spot for him to get consistent reps at the big league level despite being ready. 
Now with the Nationals, Keibert is getting his shot. They called him up this weekend and will reportedly get the start against the Phillies on Monday. And you can bet that Dodgers fans will still be keeping an eye on him.
Ruiz came up with the Dodgers in 2020 and hit a homerun in 8 brief at-bats. He got another short opportunity in 2021 and hit another homer in 7 at-bats. But he was one of the key pieces in the trade that landed Scherzer and Turner in Los Angeles. 
Best of luck to you Keibert, we can't wait to watch you shine in DC. 
Dodgers News: Mookie Betts, Justin Turner, and Will Smith All Out of the Lineup