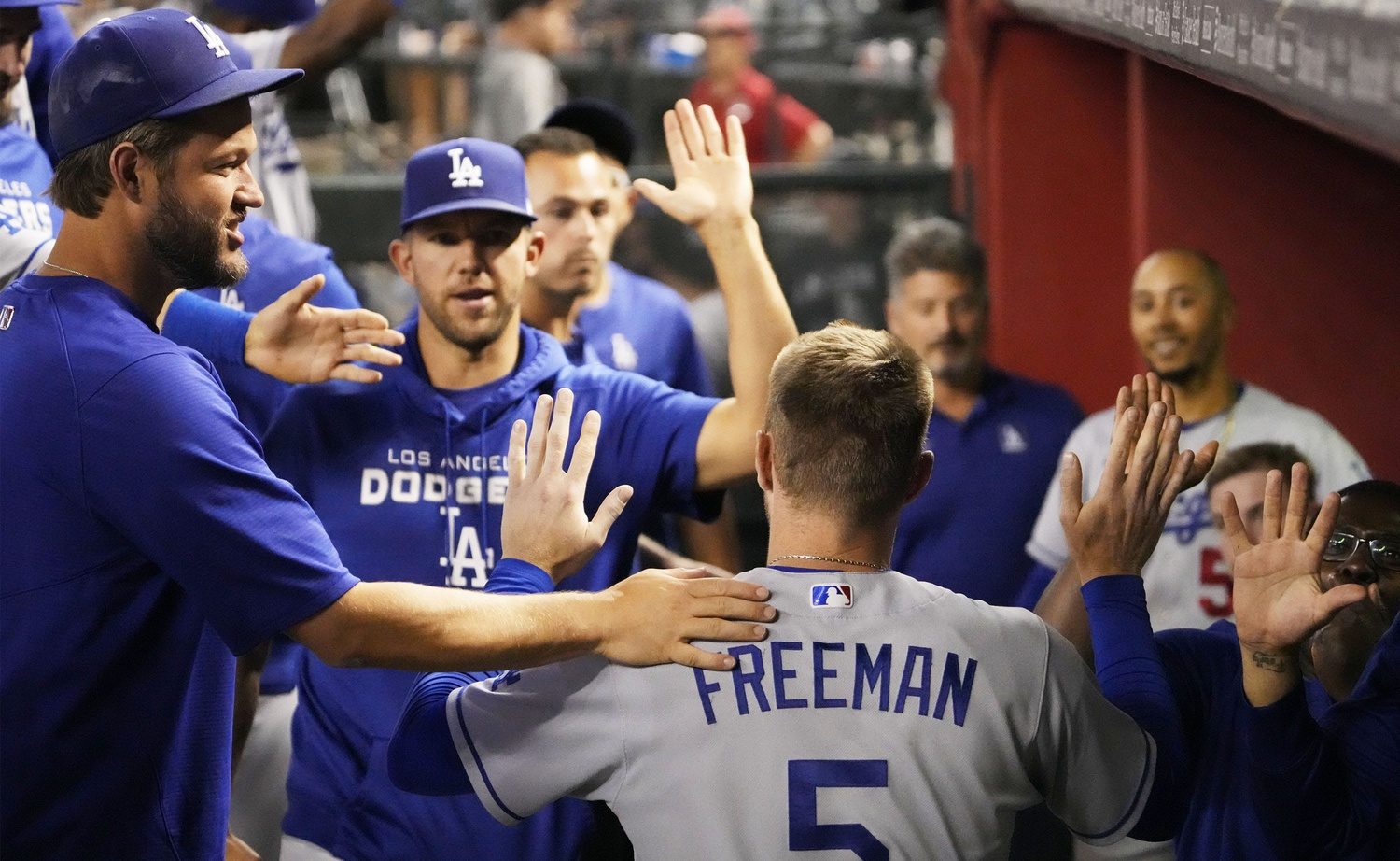 Dodgers Team News
Dodgers: Freddie Freeman Expresses Gratitude to Teammates For Easy Transition
By now, Dodgers fans have to be pretty fed up with the talk around Freddie Freeman being emotional in Atlanta. So much was made of those moments of him shedding tears in his return to Atlanta, But at the end of the day, he signed a contract to potentially finish out his playing career in Los Angeles, depending on how things go. 
But given that it's All-Star week, any narratives surrounding a player or team are sure to pop up again. There is no better example of that than the Juan Soto trade rumors. But the Dodgers have one of their own to deal with after Freddie went to Atlanta. 
But Freddie crushed that narrative on Monday afternoon at Dodger Satdium. Speaking to the media about his emotional transition to Los Angeles, Freddie spoke in depth about his Dodgers teammates. And it sounds like they have been incredibly important to him changing teams comfortably. 
"I'm so happy to be here, because, man, these guys helped me so much. It's emotional because I've gone through a lot … and these guys in this clubhouse, man, they've surrounded me, the fan base has surrounded me, it's been just a special start to, I think, a wonderful Dodger career."
Freddie went on to say that he finally got the closure that he needed in Atlanta. 
"I got the closure in Atlanta. It was like a two-ton boulder off the shoulders. I sent the guys a message, talked to them all, thanked them for sticking with me and helping me get through the closure. Once I got that closure, things have taken off."
He spent his entire 12 big league years with the Braves organization. And despite that, things didn't end all that well between the 2 sides. So of course there are going to be some emotions. But Freddie is with the Dodgers now, and boy are we thankful to have him.
Have you subscribed to our YouTube Channel yet? Subscribe and hit that notification bell to stay up to date on all the latest Dodgers news, rumors, interviews, live streams, and more!
Dodgers: Freddie Freeman and Will Smith Leading the Way for LA With Tremendous Months of July