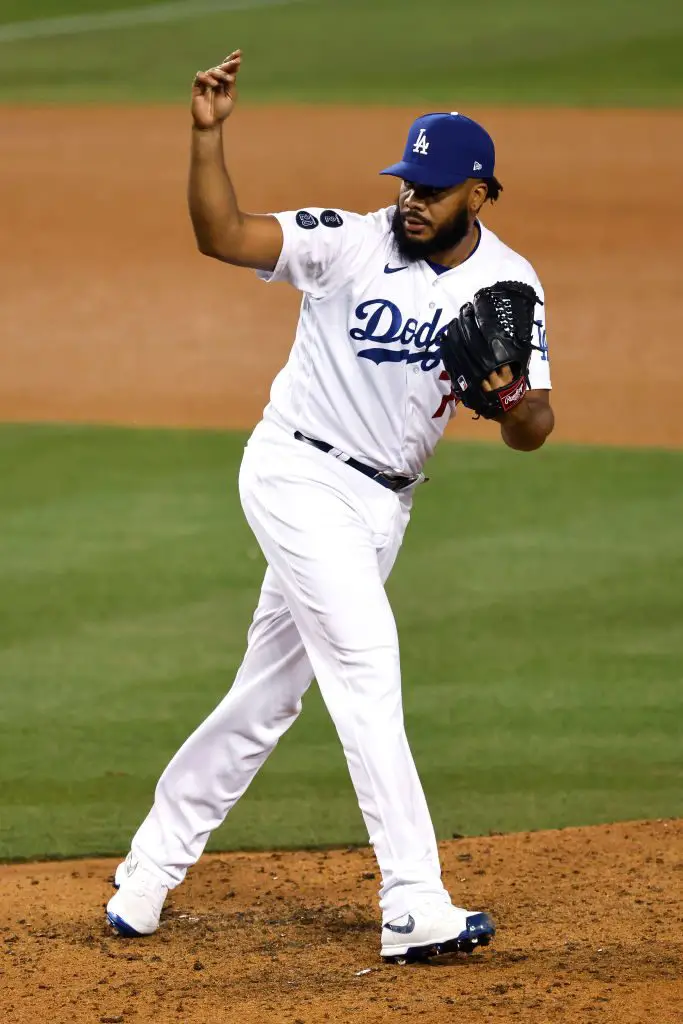 Dodgers Team News
Dodgers Free Agency: LA Tried Bringing Back Kenley Jansen Before Lockout
Since 2012, the Dodgers have had a steady presence at the tail end of their bullpen. Kenley Jansen has held down the closer role for nearly a decade here in Los Angeles, but his future is unknown for the time being.
As a free agent this winter, Kenley can choose to leave the Dodgers for the highest bidder, something that seemed likely not too long ago. But there are plenty of reasons why the Dodgers should try to bring him back for another run, which were highlighted by Dodgers insider David Vassegh in a recent episode of Offseason Dodger Talk
"He had 38 saves this season. 38 saves and his numbers were the best – by far – in two years. Remember, last year he did have COVID at the beginning of the season, and people take that for granted now as well. Nobody seems to bring that up when they talk about the effects of COVID."
As much as fans like to focus on his failed save opportunities last season, it's important to realize just how dominant Jansen was following his rough patch. He ended the season with 17-straight saves and did not allow a single inherited runner to score from July 7th through the end of the season.
This is the Kenley that the Dodgers believe in, and it's the reason that they reportedly worked to get a deal done before the lockout forced transactions to freeze.
"The Dodgers do want him back", reported David Vassegh. "They were trying to work towards a deal before the lockout, but unfortunately that did not happen. But I certainly would not rule out Kenley Jansen returning to the Dodgers bullpen this season."
The biggest reason that no deal has been agreed to yet? The number of years, according to Vassegh. This is likely Jansen's last opportunity to make some real money in the majors, so you can't blame him for not wanting to settle just yet. If David is to be believed, however, it's only a matter of time before the long-time Dodger makes up his mind.
"My understanding is Kenley's trying to get a three-year deal, and right now he's only been able to find two-year offers. I feel like eventually he will find his way back home to the Dodgers because they want him back, he wants to be back, and it just makes that Dodger bullpen so much stronger with him and [Blake] Trienen at the back end."
With only one big contract left for the veteran closer, expect Kenley to hold out as long as possible for the most he can get. Give us your thoughts, Dodgers nation. Do you want to see Kenley Jansen back in Dodger blue?
NEXT: Trevor Bauer Hints at Return to LA via Twitter