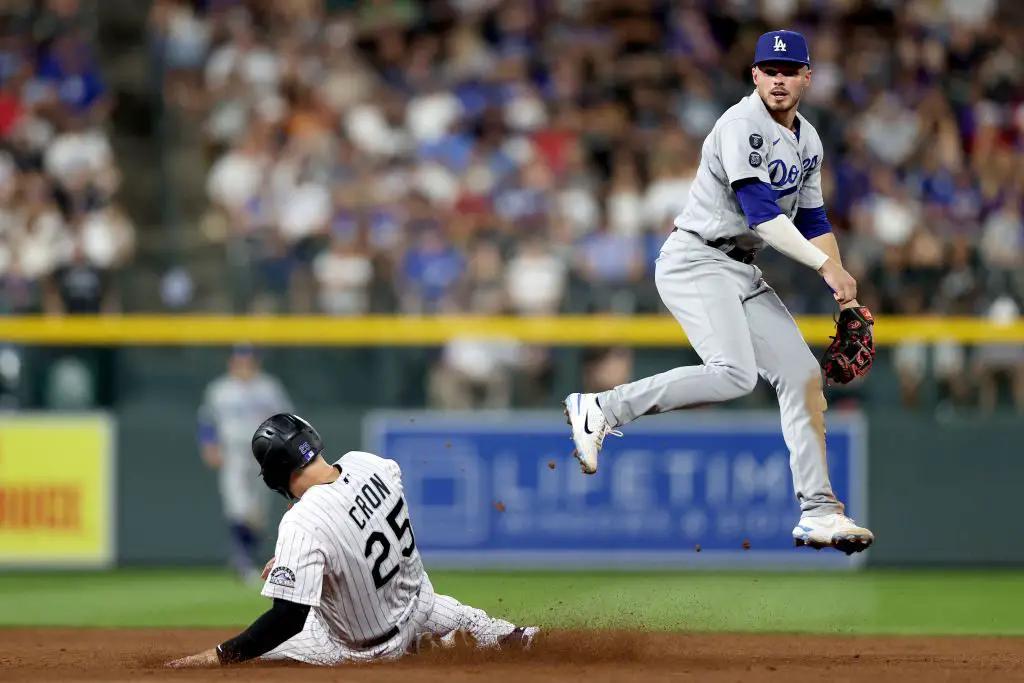 Dodgers Team News
Dodgers: Gavin Lux Leaning Into the Role of Utility and Bench Player
When the 2021 season was about to start, the Dodgers were ready to give Gavin Lux second base. Teh departures of guys like Kiké Hernandez gave him the opportunity to take on the starting job, and Dave Roberts was ready to give him the runway to earn it. 
For the first month of the season, he did not earn it. Lux slashed .179/.213/.250 in the month of April and did not look ready to take regular at-bats at the big league level. But the health of the Dodgers roster gave him some more time to figure things out. 
Fast forward to now, and Lux is the odd man out in a stacked lineup. The Dodgers acquiring Trea Turner at the deadline and his opportunity almost immediately disappeared. Despite that, Lux seems ready to take on a new role with eh team. He spoke with The Athletic's Fabian Ardaya about it earlier this week. 
Obviously you look at that lineup up and down, it's like an All-Star team. Wherever I can mix in, I'm more than happy. I mean, Trea's one of the best players in baseball. He's maybe the most dynamic player in baseball … it's a learning opportunity. There's a lot of really good players here, so that's kind of the outlook I got on it.
Lux played some third base on his minor league rehab assignment and reportedly has been taking balls in the outfield as well. Given the Dodgers' current roster construction, he's going to need that versatility to get more playing time.
For the moment, Lux has not played in a game since last week against the Pirates. And with Mookie Betts returning this week, there doesn't seem to be a clear path to him playing. Getting reps in at new positions should help, but Gavin will also be a big part of their plans beyond 2021. 
Getting him that confidence playing in the right spots and hitting at the right time could be huge. 
Dodgers Triple-A Affiliate Takes a Shot at Astros' Alex Bregman