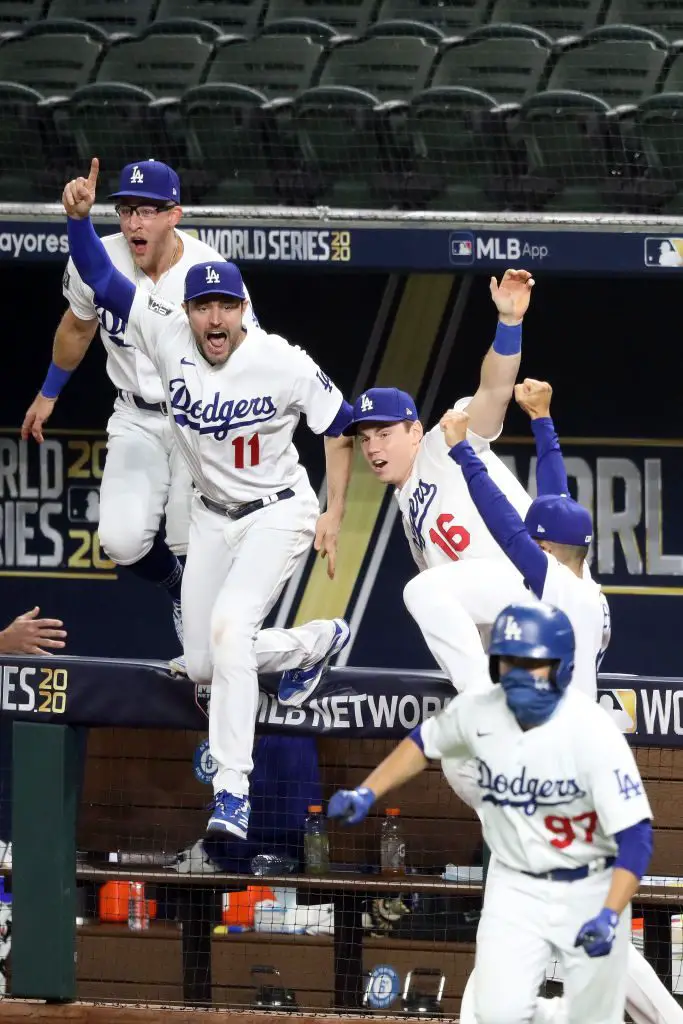 Dodgers Team News
Dodgers: Giants Suffer Big Blow, Why LA is Still Favorited to Win World Series
The Dodgers, who despite having the second-best record in MLB at 101-56 and are currently in second place in their division behind the Giants, have remained the odds-on favorite to win the World Series this year at +300. Per Fangraphs, the Dodgers' odds of winning the NL West have dropped to a season-low of 16.8% but still has them as the favorites to win the Fall Classic at 19.3%.
We discuss why the Dodgers are still the favorites to win the 2021 World Series and become the first National League team to win back-to-back world championships since the Cincinnati Reds from (1975-76). Plus, why Dodgers fans can take comfort in the fact that Max Scherzer dominated their likely Wild Card game opponent, the St. Louis Cardinals, back in early September.
Next, heading down the final stretch as we enter the last week of regular season play, the Dodgers find themselves 2 games back in the NL West with 6 to play. We discuss what the Dodgers need to do to either force a game 163 or win the division outright. Plus, the Giants suffered a big blow after their most productive slugger, Brandon Belt, was placed on the IL with a fractured thumb.
WATCH: Giants Suffer Big Blow, Why Dodgers Are Still Favorites to Win World Series, Scherzer Will Save LA!
Looking for more Dodgers News? Subscribe to our YouTube Channel! Subscribe and hit that notification bell to stay up to date on all the latest news, updates, rumors, interviews, live streams, and more!
NEXT: Dodgers Do Not Move From Number 2 Spot in MLB Power Rankings