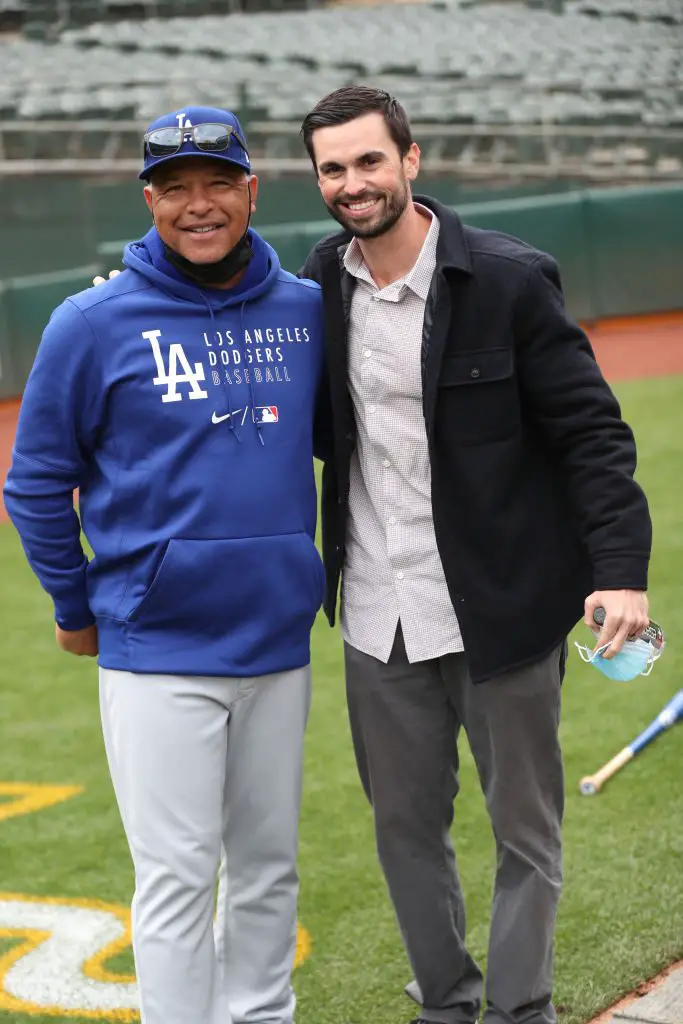 Dodgers Team News
Dodgers: GM Brandon Gomes Excited by Focus of Minor Leaguers Despite MLB Lockout
The only normal thing in baseball right now is that minor league players can still train at team facilities. Due to the MLB lockout, major league players cannot have any contact with MLB clubs. Which includes the training staff. Newly minted Dodgers GM Brandon Gomes confirmed that it's business-as-usual for the Dodgers minor league players.
Gomes appeared on AM570's Dodger Talk with David Vassegh last week.
"Everything's progressing as it normally would. We have a large group of players right now at Camelback Ranch, our spring training facility right now that are working with the coaching staff that's there. They're getting their workouts in, bullpens, hitting in the cage, on the field, defensive work, so everything on that front is a go which is really exciting."
Camelback Ranch isn't the only Dodgers facility with players practicing and getting ready for their minor league season. Gomes also noted that Dodgers minor leaguers are taking advantage of the unfortunately vacant Chavez Ravine.
"We have a group of local minor league players that are coming to Dodgers Stadium and utilizing the facilities there. It's fun to watch and see these guys out on the field getting their work in and knowing that their season is around the corner."
Gomes rebuffed the notion that the minor leaguers are getting extra attention due to the current circumstances. Gomes commented that it's "no different" than other offseason as far as the time devoted to developing their prospects.
According to MLB Pipeline, the Dodgers have five of the top 100 prospects currently: catcher Diego Cartaya (28), pitchers Ryan Pepiot (61) and Bobby Miller (78), second baseman Michael Busch (75), and outfielder Andy Pages (100).
Final Thoughts
Gomes, team president Andrew Friedman, and the rest of the front office have clearly focused on rebuilding a Dodgers farm system. It was certainly needed after the Dodgers traded away their top two prospects last year, Josiah Gray and Keibert Ruiz, in the transaction that brought Trea Turner and Max Scherzer to LA.
Clearly, Gomes and the Dodgers haven't taken their eye off the bail this year when it comes to their minor league system.
Looking for more Dodgers News? Subscribe to our YouTube Channel! Subscribe and hit that notification bell to stay up to date on all the latest news, updates, rumors, interviews, live streams, and more!
Dodgers: Was LA Smart to Let Corey Seager Leave in Free Agency?