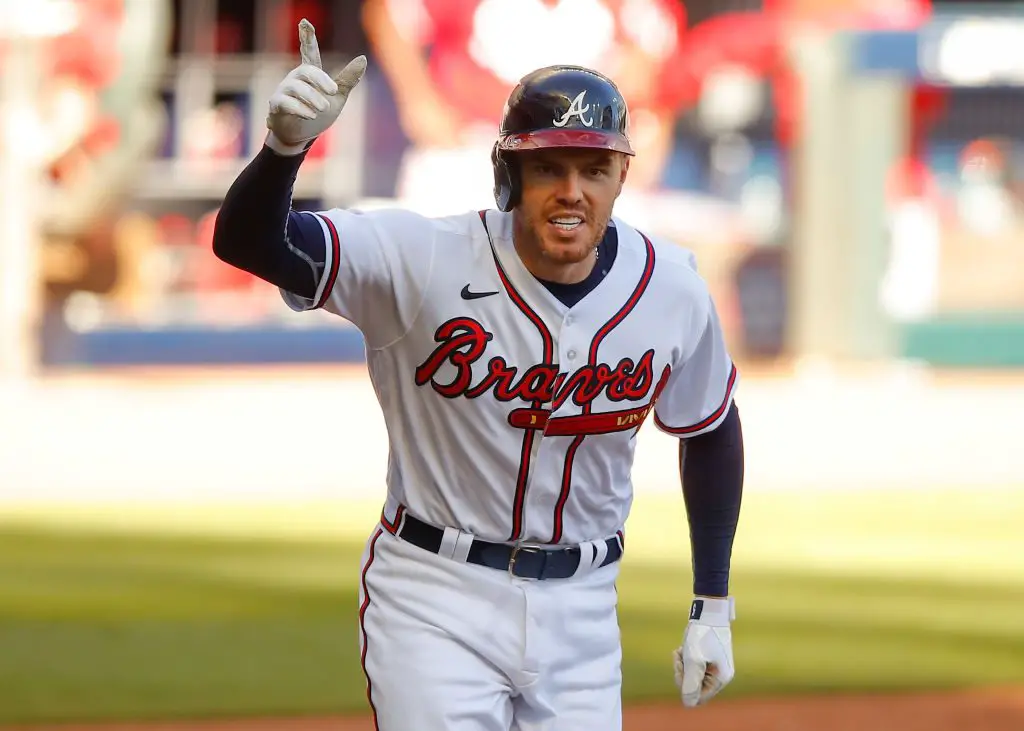 Once the lockout wraps up, the MLB offseason is going to quickly become a mad dash in terms of player signings. Several top free agents remain on the market, including a pair that have linked to the Dodgers often over the winter. We've recently learned a bit more regarding consensus top free agent Carlos Correa's contract demands, but today we're focusing in on first baseman Freddie Freeman.
After losing Corey Seager to the Texas Rangers in December, the Dodgers have a clear need for a left-handed slugger in the projected lineup. Certainly, it's hard to see Freeman leaving the Atlanta Braves. But as the offseason has progressed, the feeling amongst insiders is that any team willing to offer the former MVP what he's looking for in terms of contract length is in play for his services.
Rumors have Freeman and the Braves apart in past extension talks. The 32-year-old reportedly rejected a five-year, $135 million deal and is said to be seeking a six-year contract worth as much as $200 million. This week, ESPN identified five top destinations for Freeman which included the Yankees and the Dodgers. In the eyes of Alden Gonzalez, the 2021 World Series champ is in play for LA, but that sixth year could be a sticking point here as well.
…but the big question with the Dodgers, as always, is contract length. It's hard to see them going six years for Freeman. Their hope, if their budget allows, would probably be to sway him with higher salaries on a shorter deal.
The short-term, high AAV deal is probably not a real option for Freeman. At 32, a three-year deal would have him re-entering free agency as a 35-year-old, an age where it's hard for even some top players to find another multi-year deal.
Carlos Correa Asking Price Revealed, How Correa Signing With Boras Impacts Dodgers & Freddie Freeman
Earlier this week, former Dodger infielder and current Atlanta coach, Eric Young, told am570's Dave Vassegh that he sees "Braves across his chest and the number five in the middle of our lineup next year." However, he did acknowledge that anything is a possibility.
We've entered week seven of the MLB lockout, so let's go ahead and have the league get that squared away so we can start talking Freddie Freeman in earnest.
NEXT: Top Free Agent Shortstop Hires Super Agent Scott Boras