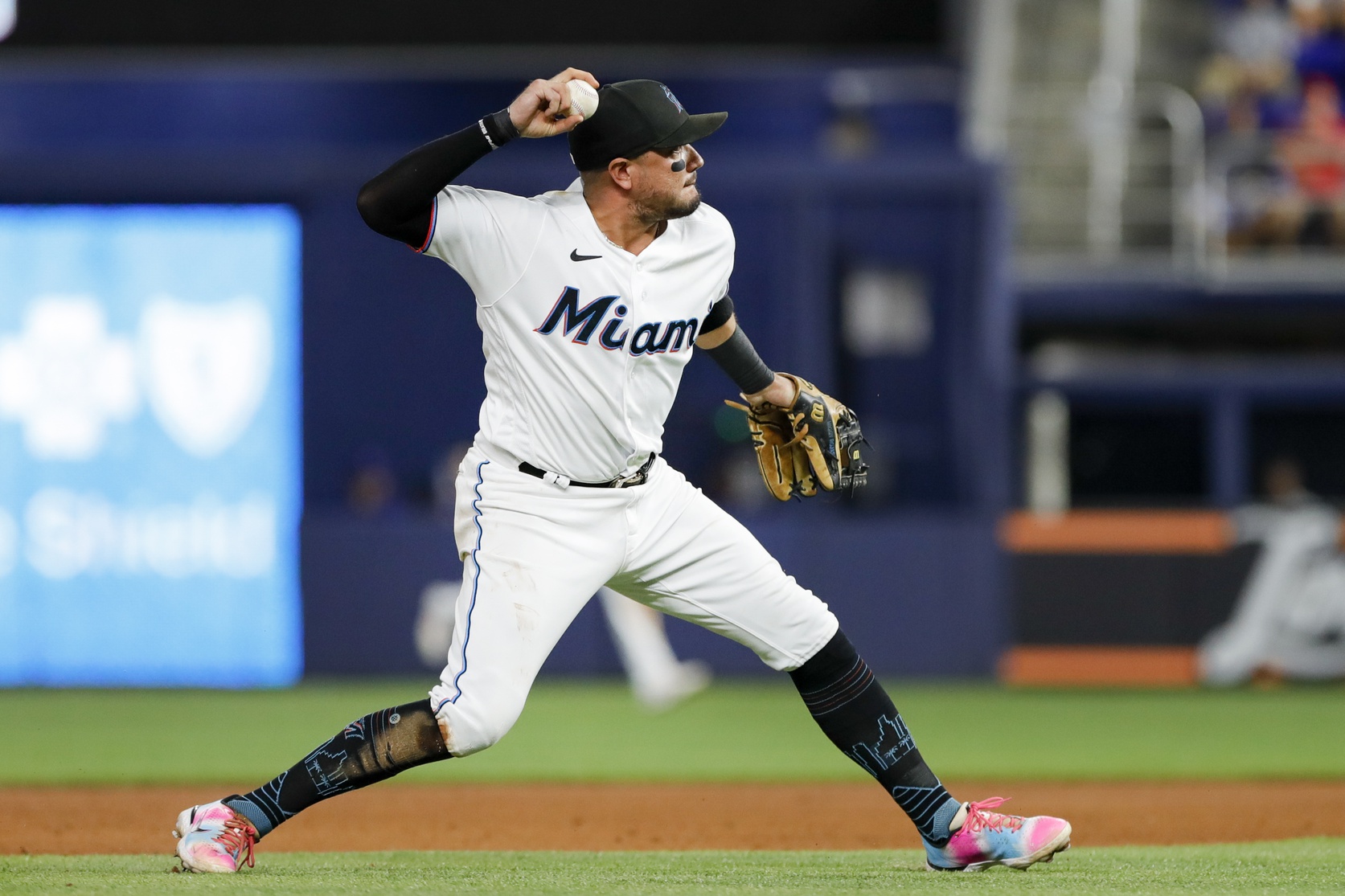 Dodgers Team News
Dodgers: Health of Wrist Will Dictate Whether Miguel Rojas Makes Venezuela's WBC Roster
The newest Dodger Miguel Rojas may be suiting up for Team Venezuela in the upcoming World Baseball Classic. He wants to play, however, his recent wrist surgery may not allow him to do it.
Rojas recently joined Chris Rose on The Chris Rose Rotation, where he spoke about the trade to LA, and how excited he is to be back. However, in the interview, his wrist was wrapped, clearly showing signs of the injury that had some Dodger fans worried. Here's what he said about potentially playing in the WBC:
"It's pretty important," Rojas said. "I feel proud of where I come from and people that know me know that I'm happy for the opportunity to be selected to at least be part of the mix. I don't know what the team is going to look like just yet. They're waiting to submit the final roster and, obviously, we're waiting to see if my wrist is going to be ready.

"I don't take this chance to represent my country lightly. I feel a lot of pride in where I come from. The organization has been supportive as well when I expressed that I want to play there. I know for a fact that I'm going to put the [Dodgers] first always. If I'm not feeling great, I'm not gonna go. But as of now I feel 100% convinced that I'm gonna be healthy."
This is good news for a few reasons. First, it's clearly important for Rojas to play in the tournament, and it's nice to see that it's a real possibility he'll be able to suit up. Second, however, and maybe more important for Dodger fans, if he's confident he'll be ready to go by early March for the WBC, then there's clearly no reason for concern about Rojas being ready for Opening Day.
It's also nice to see Rojas understand that his commitment to the Dodgers is more important than playing in the tournament, but hopefully, he's able to do it all.
Have you subscribed to our YouTube Channel yet? Subscribe and hit that notification bell to stay up to date on all the latest Dodgers news, rumors, interviews, live streams, and more!