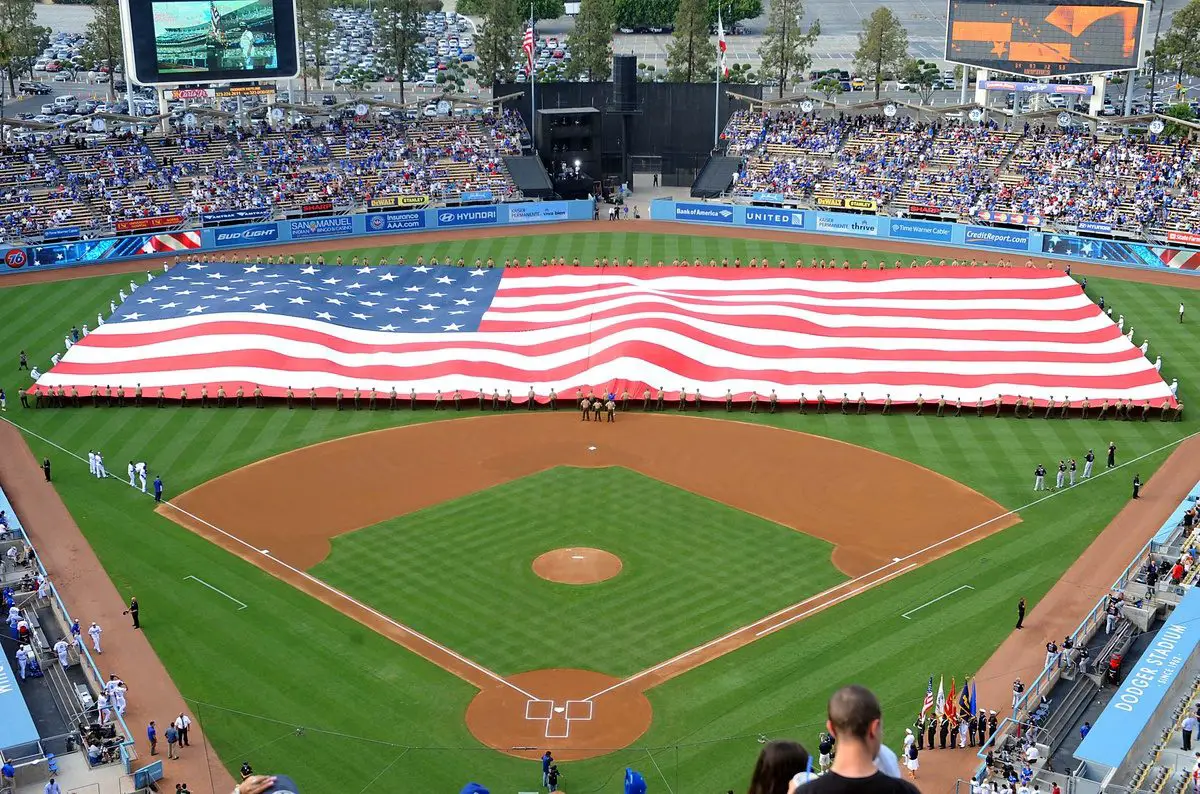 The Dodgers will finally play their home opener in Los Angeles tonight. After an early playoff departure in 2021 and a very long MLB lockout, fans are going to be flocking in to pack out the stadium. But if you're headed out tonight and haven't bought tickets, you're in for a rude awakening. 
As expected, tickets to the Dodgers home opener were expected to be incredibly high. Los Angeles fans usually still pay that price though, packing out the house on Opening Day and during their home openers. 
But per Arash Markazi, the Dodgers ticket prices tonight are insane. In fact, they dwarf the average price of nearly all other MLB games today combined. With an average entrance price of $231, it's going to be really difficult to get in, especially last minute. 
The get-in price for the Dodgers home opener is nearly more than all other games today combined. It's the most expensive MLB ticket, according to @TickPick.

$86: Average purchase price for MLB Home Openers in 2022.

$231: Average purchase price for Dodgers Home Opener in 2022. pic.twitter.com/kEbvPD2YJ9

— Arash Markazi (@ArashMarkazi) April 14, 2022
So if you're planning on getting out to the game tonight, hopefully you already got your tickets. The Dodgers are sure to put on a show during the home opener with a slate of events leading up to the first pitch. That includes Grammy-nominated American singer-songwriter Lupita Infante singing the National Anthem to open things up. 
The Dodgers will also unfurl a large American Flag in centerfield with members of all six branches of the military. That will also include a flyover by two F-35 planes, always a crowd-pleaser. The first pitch is scheduled for 7:10 pm Pacific Time. 
Have you subscribed to our YouTube Channel yet? Subscribe and hit that notification bell to stay up to date on all the latest Dodgers news, rumors, interviews, live streams, and more!
Dodgers: Max Muncy Admits His Elbow Might Not Be Healed For a Long Time