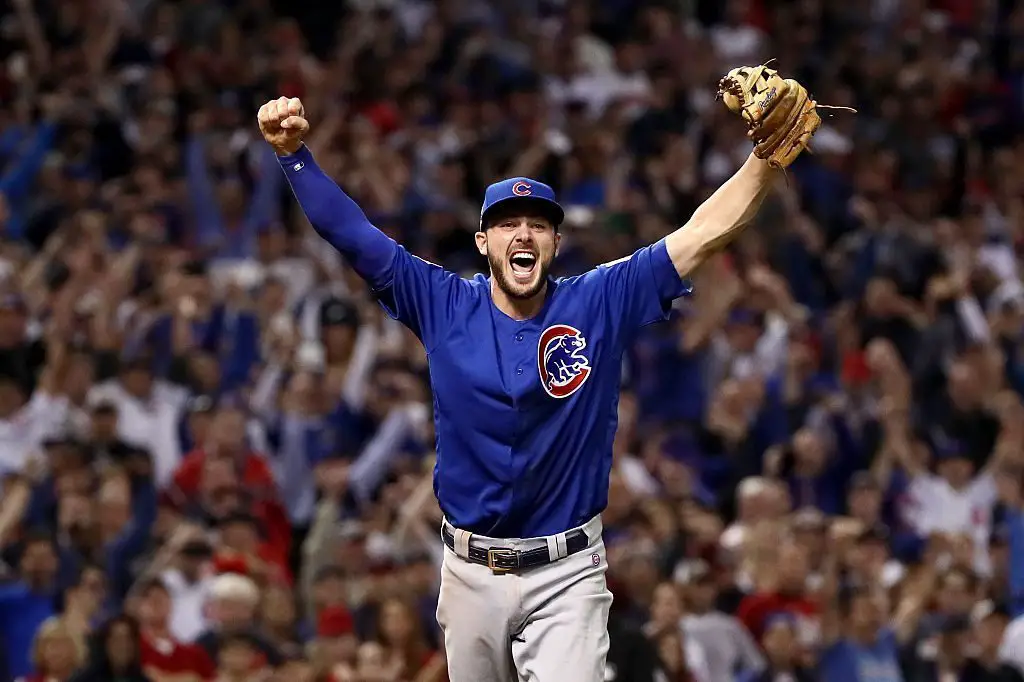 Editorials
Dodgers: How Kris Bryant Could Fill Major Holes for LA
The Dodgers lost an important bat this offseason when shortstop Corey Seager signed with the Texas Rangers. On the bright side, there will be plenty of viable free agent hitters available to sign after the lockout is over. Including 2016 NL MVP Kris Bryant.
Bryant could potentially be a great fit on the Dodgers for several reasons.
The Positional Versatility of Bryant
You know what team president Andrew Friedman loves more than productive hitters? He loves productive hitters with positional flexibility.
Bryant fits the mold. Between his time with the Cubs and Giants last year, the 2021 All-Star played at least ten games in five different positions.
Games by Position
1B: 12
SS: 1
3B: 51
LF: 42
CF: 17
RF: 39
PH: 6
However, Bryant was rated as "below average" defensively by UZR in every position above except for first and third base. That being said, his career innings for centerfield (135.1) and first base (212.1) are both small sample sizes. He could be more proficient at those positions than his current UZR ratings suggest.
Think of KB as the Wario to Kiké Hernandez's Mario. Rather than excelling defensively, Bryant could help lengthen the Dodgers 2022 lineup.
Bryant crushed LHP in 2020
Los Angeles posted a pitiful OPS (.613) versus left-handed pitching in the 2021 playoffs. Opposing managers were able to neutralize the Dodgers lineup in high leverage situations with lefty relievers. 
Throughout his career, KB has blasted southpaws (.973 OPS). Bryant's not the dominating hitter that he used to be, but he can still produce at an All-Star level.
A super utility-man that can pound lefties would not hurt to have.
What About Justin Turner?
The 2016 NL MVP's primary position is third base. Los Angeles already has a third baseman in Justin Turner.
Two things to note. First, the universal DH could be coming in the new CBA. Second, Bryant could play third base to help keep JT fresh. Okay, three things – KB would also offer insurance at first base if Muncy needs more time to recover from his elbow injury.
Final thoughts
Since he's a Scott Boras client, Bryant will not come on the cheap. He also won't cost what he would have a few years ago.
If the Dodgers lose the Freddie Freeman sweepstakes, a four-time All-Star and former Rookie-of-the-Year still in his prime is a great fallback option.
NEXT: MLB Insider Confident Clayton Kershaw Will Re-Sign With LA