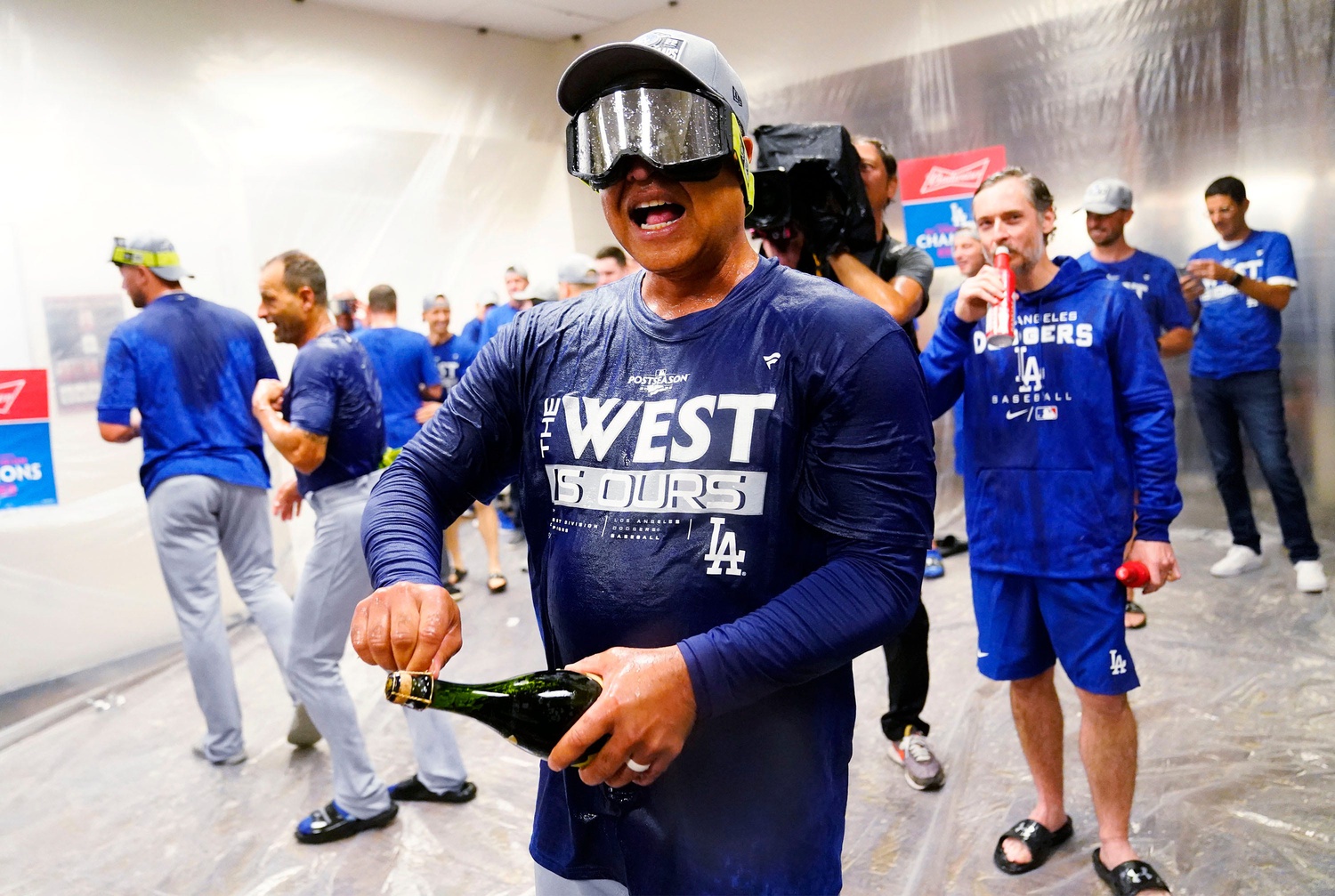 The MLB elected to implement new tiebreaker rules this season to determine division winners and home-field advantage in the playoffs. This means no more 'Game 163s,' like the Dodgers' 5-2 win in 2018 to lock-up the NL West. Instead, games 1-162 matter a little bit more.
While the Dodgers already have the division locked up, the home-field advantage tiebreakers could still affect them if they falter down the stretch.
The Dodgers' magic number to clinch the National League's No. 1 overall seed and home-field advantage in the NLDS and NLCS is just 7!

— Dodgers Nation (@DodgersNation) September 19, 2022
The Dodgers lost the season series to the Mets 4-2. That means, if they ended up with the same record, the Mets would have home field advantage in the series. Entering Tuesday's games, the Dodgers have a 9.5 game lead over the Mets for the best record in the National League. It would take quite the collapse for the Dodgers to not secure the best record in the NL, but it's still something they need to ensure they do.
Another instance in which the home-field advantage tiebreaker could come into play is if the Dodgers faced the Astros in the World Series. If the Astros found a way to tie the Dodgers for the best record in baseball (they're six games back entering Tuesday), a tiebreaker would determine home-field advantage in the World Series.
The Dodgers and Astros didn't play this year, so the second tiebreaker would be each team's record against their own division.
The Dodgers are currently 47-16 against the NL West, with 13 of their final 16 games against divisional opponents. The Astros are already done facing AL West opponents this year, and finished with a 51-25 record. So the Dodgers would need to go 5-8 over their final 13 games against the NL West to lock up home-field advantage in the World Series.
If the teams somehow tied their overall records and divisional records, the tiebreaker would then be each team's record against the rest of the teams in their league (Dodgers against the NL and Astros against the AL).
The Dodgers are 40-23 against NL Central and NL East opponents, and have three more games against the Cardinals. The Astros are currently 37-20 against the AL Central and AL East, with nine more games coming against teams in those divisions.
The best way for the Dodgers to avoid any tiebreaker would be to clinch the best record in all of baseball. So over the course of the last few weeks of the season, they'll look to lock that up.