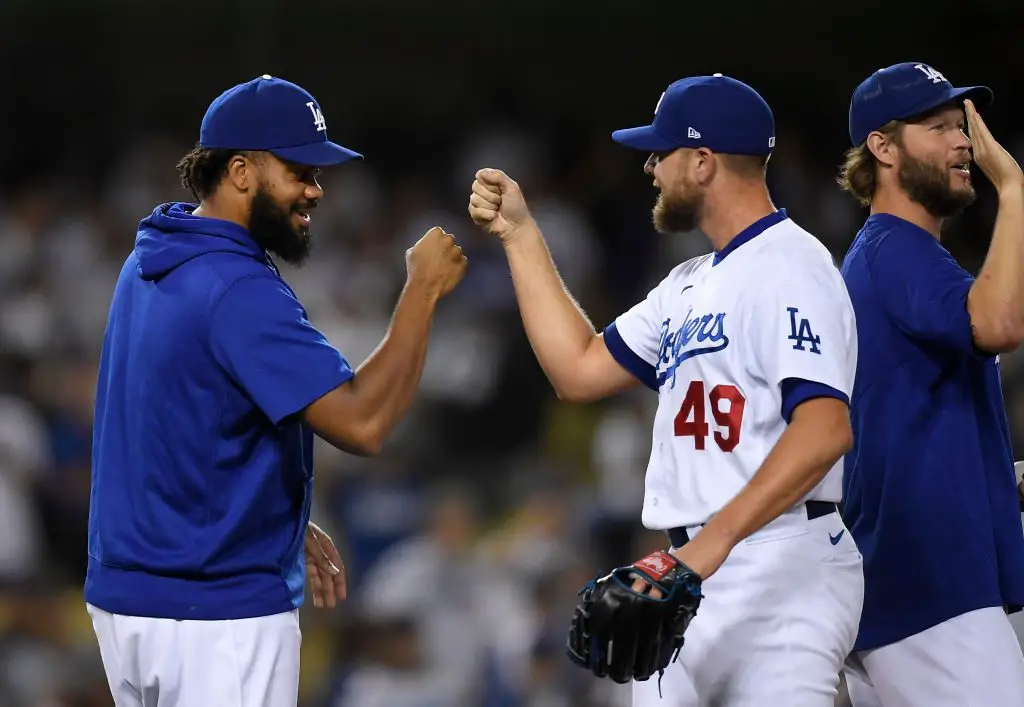 Editorials
Dodgers: If Kenley Jansen is Ready to Leave LA, Who Should Be the Closer in 2022?
Kenley Jansen spent much of his 2021 season proving his doubters wrong. After blowing three consecutive saves following the All-Star break, 'The Big Fella' posted a 0.96 ERA for the remainder of the season and went 17-17 in save opportunities. Jansen was especially lights-out in the postseason, where he didn't allow a run in 7 innings of work with 14 strikeouts to just 1 walk.
At 34 years old, the three-time All-Star and two-time NL Reliever of the Year has completely reinvented himself with a dynamic new pitch mix that has helped him keep hitters off-balance without having to rely solely on his cutter as he did for so many years.
We discuss Kenley Jansen's impending free agency, if the Dodgers should re-sign him and how much it will cost to keep him in blue. Notably, Dodgers beat reporter Bill Plunkett appeared on MLB Network's High Heat with Chris Russo and said that he thinks that Kenley Jansen is ready to leave LA and that the Dodgers all-time saves leader hasn't forgotten that the team went with Julio Urias instead of him to close out the 2020 World Series. We react to Plunkett's take on Jansen and how much the Dodgers using Urias over him in the 2020 postseason will ultimately impact if Kenley Jansen and the Dodgers will part ways this offseason.
Finally, we look ahead to next season and discuss who will take over as LA's closer if Jansen signs elsewhere. Plus, Dodgers fans voice their opinions on who they want to see be LA's closer next year and if the team should try to re-sign Kenley Jansen.
WATCH
The vote on Twitter, as you can see ended up extremely split. Ultimately, Blake Treinen beat out Kenley by half of a percent of the vote, showing that even the fan base may be ready to move on to the next chapter at the end of ballgames.
Who should be the closer for the #Dodgers next year?

— Dodgers Nation (@DodgersNation) October 30, 2021
Have you subscribed to our YouTube Channel yet? Subscribe and hit that notification bell to stay up to date on all the latest Dodgers news, rumors, interviews, live streams, and more!