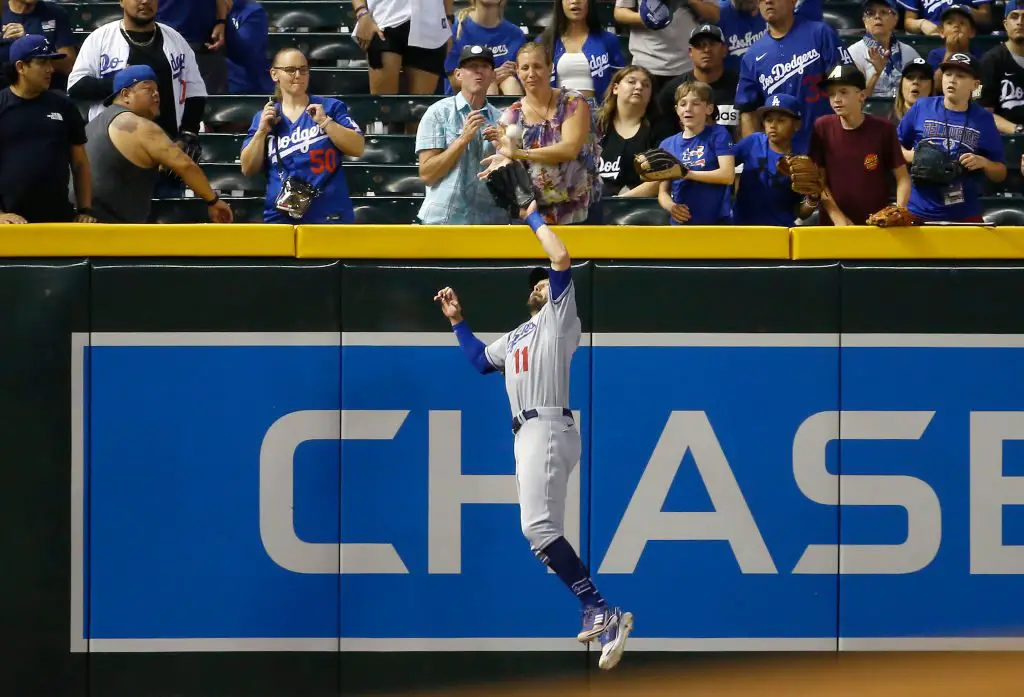 Dodgers Team News
Dodgers: Incredible Outfield Defense Saves Los Angeles in Win Over Arizona
The Dodgers needed a win over the Diamondbacks on Friday night. At this point in the season, every game they have feels like a must-win. Especially with the Giants playing the way they have all year and keeping pace with LA in the NL West. 
To get the job done, the Dodgers turned to Tony Gonsolin. He gave them 5 solid innings and allowed just 2 runs to earn his 4th win of the year. But it was the defensive play of the outfield that stole the show in the desert. 
It started with AJ Pollock making a ridiculous play at the wall in the bottom of the 1st inning. With Josh Rojas batting, Pollock went all the way back to jump up and take away possible extra bases. That play set the tone for Dodgers outfielders all night. 
Doing it with the glove AND the bat. pic.twitter.com/sUAxIO6vQx

— SportsNet LA (@SportsNetLA) September 25, 2021
Gavin Lux wasn't an outfielder at all before the last couple of weeks, and he certainly didn't have the experience in center. But the Dodgers' newest utility man bolted across the large outfield in the 4th inning to take away a hit and double up the runner to get Gonsolin out of the inning. 
Inning-ending double play for @TheRealGavinLux. pic.twitter.com/oS2xfP773Y

— SportsNet LA (@SportsNetLA) September 25, 2021
And then the Dodgers got 2 HUGE plays from Chris Taylor in the outfield. Limited by a neck injury for the last 2 weeks, CT3 took away 2 extra-base hits and Kenley Jansen locked down the save for Los Angeles. 
Welcome back, CT3. ? pic.twitter.com/Fuwvs0OqZA

— SportsNet LA (@SportsNetLA) September 25, 2021
When AJ Pollock spoke to the media after the win, he talked about those plays that Taylor made. The Dodgers subbed in Taylor on defense in the double-switch after he pinch-hit late in the game. 
Yeah, I'm not sure if I'm making those plays. Either one of those. We might still be playing if Chris Taylor is not in the game. … He had a good jump. He was running really well and made two outstanding plays.
Without the stellar defensive play from the Dodgers' outfield, there is a good chance they don't win that game. That would have put them back 2 games in the West with only 8 left to play in the year. Thank goodness for solid gloves. 
Dodgers: MLB Announcer Believes Angels and Mike Trout Will Make a Push for Max Scherzer This Offseason