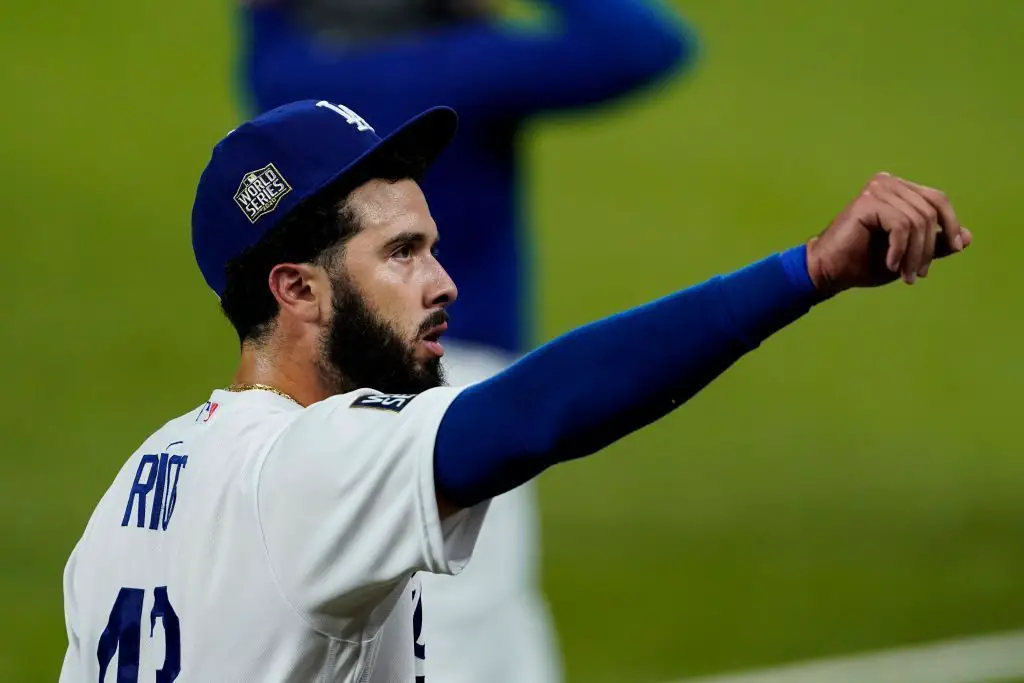 For the first time since May, the Dodgers had 2020 breakout slugger Edwin Rios in attendance on Friday night in Arizona. As mentioned by Bill Plunkett of the Orange County Register, Eddie joined the team on the field before a 4-2 victory over the Diamondbacks.
The infielder put on a power display as a rookie last season, playing a key role en route to the Dodgers' first World Series title in more than three decades. In 32 games, he hit .250 with 8 home runs and 17 runs batted in, chipping in 2 more homers and 3 RBI in October. However, in 2021 he stumbled out of the gate hitting a nightmarish .078 in 25 games before being shut down with a shoulder injury.
Plunkett added more on the latest with the 27-year-old World Series champion.
Rios has not been cleared to start a throwing program or swing a bat. He said he expects to start throwing in October and progress to hitting early enough in the fall to have a fairly normal offseason before reporting for spring training at full strength.
Not long after losing Rios to labrum surgery, the Dodgers picked up Albert Pujols as a free agent and began rebuilding an underperforming bench unit in the midst of a 5-15 stretch. 
Looking for more Dodgers News? Subscribe to our YouTube Channel! Subscribe and hit that notification bell to stay up to date on all the latest news, updates, rumors, interviews, live streams, and more!
NEXT: MLB Announcer Believes Angels and Mike Trout Will Make a Push for Max Scherzer This Offseason