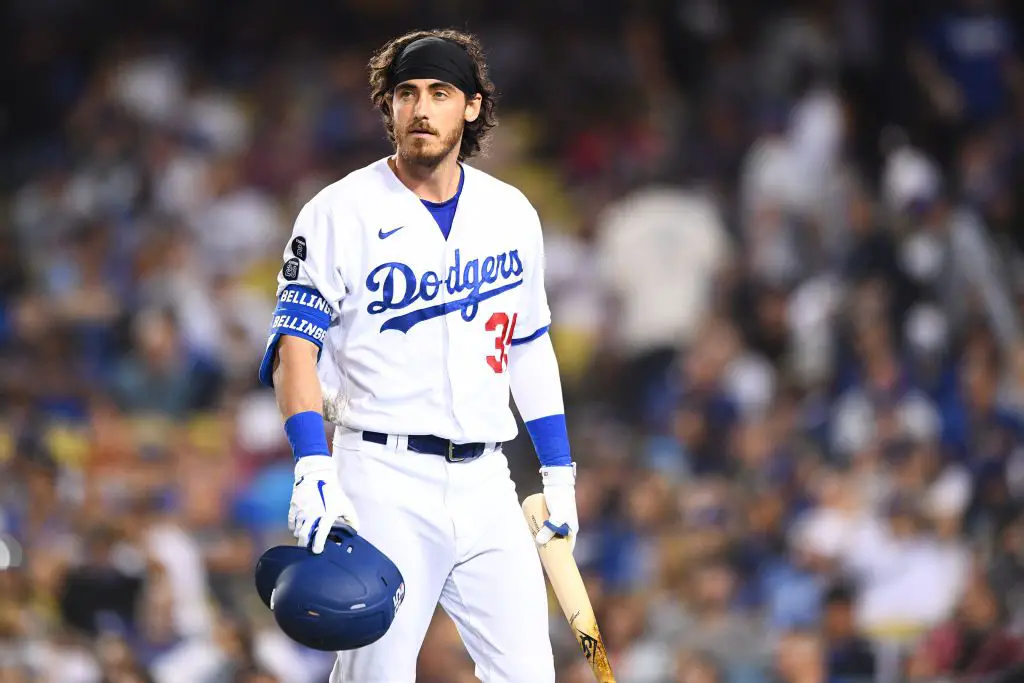 The Dodgers' weird season of injuries just never stops. Even as the team heads to the end of the regular season and fights for their 9th consecutive division title, the injury bug keeps popping up. It did once again this week. 
Cody Bellinger has been one Dodgers player that has been hit VERY hard by the injury bug. Offseason shoulder surgery slowed down his preparation for this year, and then a break in his leg in the second series really stalled him out. When he did return, he has to once again take time off for a hamstring strain. 
The latest report from Dave Roberts is that Cody has another seemingly significant injury this week. The Dodgers outfielder has a "non-displaced" fracture in one of his ribs that is keeping him out of the lineup on Saturday. 
There's kind of, we did some imagine, and it was a non-displaced fracture. So pretty benign, but there is still kind of some pain there. So just to give Cody a day and he'll be back in there tomorrow is the expectation. 
Doc did mention the fracture sort of passingly, which seems like a surprise given the severity of rib injuries. Anyone who has ever broken a rib knows the pain and healing process is a little bit of a struggle. A non-displaced fracture occurs when the bone breaks but does not move out of alignment. That means the Dodgers outfielder will likely play the rest of the year with it. 
Bellinger sustained the injury on a collision in the outfield with Gavin Lux earlier this week. And although Doc didn't seem to be too worried about it, it's something to keep an eye on for the rest of the year. With Cody already struggling like never before in his career, the last thing he needs is something holding back his swing. 
MLB Will Reportedly Require Non-Players to Be Vaccinated to Gain Field Access