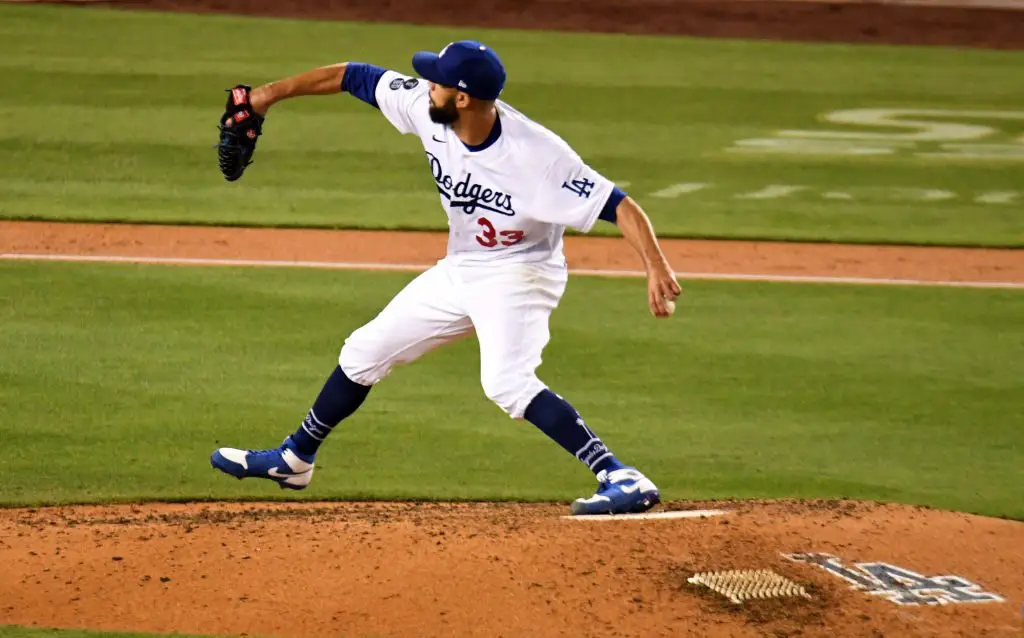 It's been a very rough and painful month for the Dodgers. They've seen a number of guys go down with injuries already, and they could be looking at one more. Unfortunately for them, it will once again hurt the bullpen. 
The Dodgers already lost Corey Knebel this week when he went down with an arm injury. The right-handed reliever could be out for a significant amount of time as he deals with a trap injury. 
Now the LA bullpen could be missing David Price for a stretch. Dave Roberts revealed after Sunday night's loss that the left-handed reliever suffered a hamstring strain. 
There's a hamstring situation, I don't know which hamstring. He was going to finish that inning and that was going to be it for him regardless. But we just learned that there is a hamstring strain, I'm not sure which hamstring. We'll see tomorrow when we evaluate him. 
Price's numbers haven't exactly been eye-popping, and he did have a rough outing on Sunday. That obviously wasn't helped out any by the defense that let him down on a pair of plays. But the Dodgers have been able to eat up innings in some big spots with DP out there. 
Doc added that the original plan had DP pitching for another inning on Sunday, but the hamstring muddied that up.
The Dodgers have a few options that they could go with to fill Price's spot in the bullpen. The easy choice would be Alex Vesia who has already been with the team briefly. But all of that will have to wait until they figure out how severe the injury actually is. 
Look for an update later today. 
Dodgers: Trevor Bauer Reacts to Fernando Tatis Jr Mocking Him After His Homerun