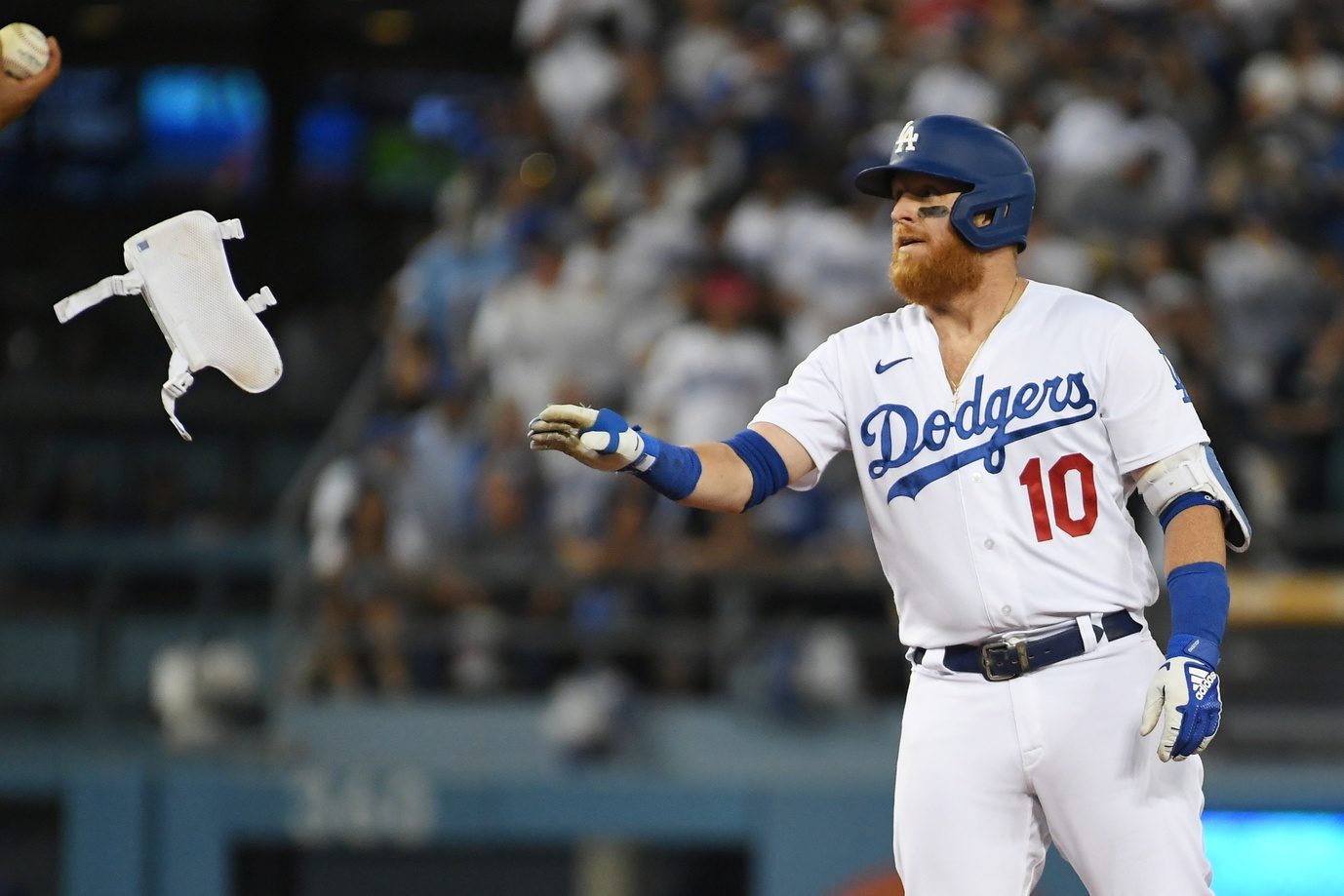 Dodgers Team News
Dodgers Injury News: Justin Turner Day-to-Day After Early Exit vs Giants
The Dodgers had one heck of a rollercoaster game on Thursday night. Playing against the Giants, they jumped out to a big lead early on. That lead eventually melted away and Los Angeles was stuck playing from behind. But a late surge led them past the Giants and put them 10.5 games over the Padres in the west. 
But it wasn't all good news from the win. The Dodgers lost Justin Turner to an injury late in the contest. He was pinch-hit for in the bottom of the 8th inning with Dave Roberts turning to Jake Lamb. It was later revealed that he left the game due to abdominal tightness. 
After the win, Dave Roberts said that the Dodgers' third baseman is considered day-to-day with the new pain. That might mean that he is out of the lineup on Friday night as they take on their rivals again. 
"I just talked to him briefly and he thinks that we got ahead of it. So I think it was something in the abdomen. I really don't know enough yet. I just got word in the middle of the game that where he was at physically, he couldn't take any more at-bats. So I don't know if it's something [Friday] he's going be ready to go, or we'll give him a day or two to kind of reset. Not sure."
And that's unfortunate. JT had been finding his swing in recent weeks, posting a .385 batting average over the course of July. The Dodgers veteran had also posted a 1.006 OPS, much better than he has hit for most of the season. 
If he does miss time, the Dodgers have options at the hot corner. Hanser Alberto, Max Muncy, and Jake Lamb could all see some time over there. Chris Taylor remains out with the foot injury, so it would fall on that trio to fill in for JT. 
Looking for more Dodgers News? Subscribe to our YouTube Channel! Subscribe and hit that notification bell to stay up to date on all the latest news, updates, rumors, interviews, live streams, and more!
Dodgers: Manny Machado Unbothered By the Booing In Los Angeles