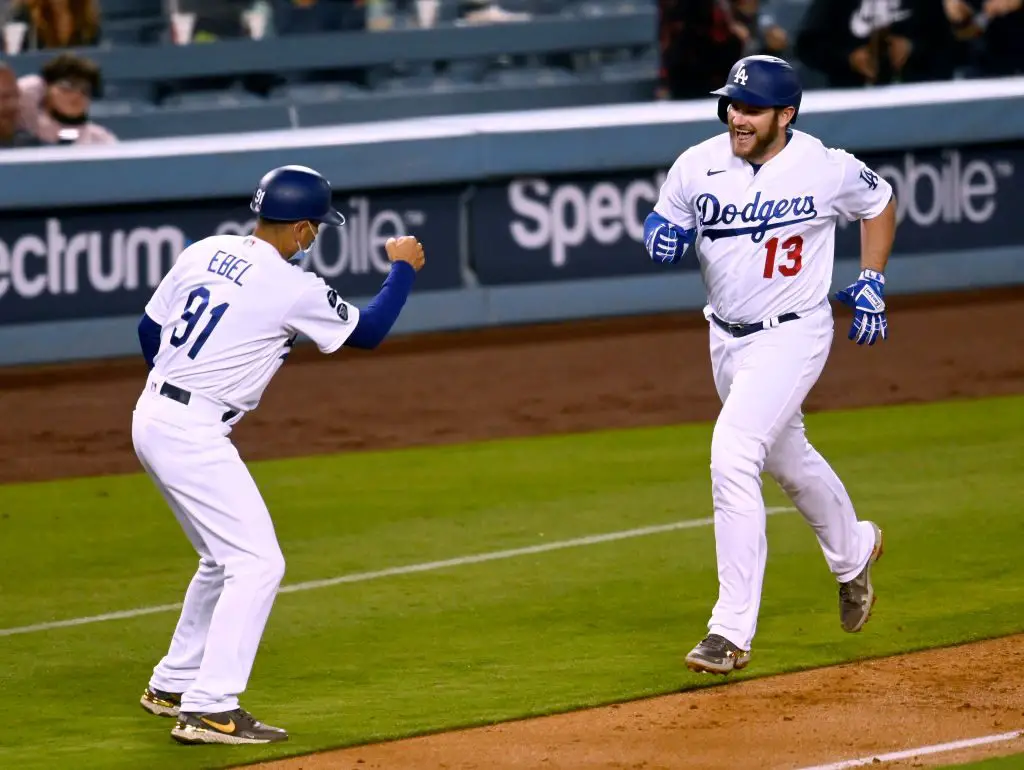 Dodgers Team News
Dodgers Injury News: Max Muncy Officially Placed on the IL With Oblique Issue
The Dodgers are going to have to get the job done tonight without Max Muncy. One day after he was removed from the game with side tightness, the Los Angeles first baseman has been placed on the injured list. The team made the announcement before game time on Saturday. 
Los Angeles seemed hopeful at first that it would not be an issue, but there was some uncertainty. The Dodgers reportedly had not done any testing on Muncy's side when Dave Roberts gave his pregame press conference on Saturday. 
After it happened on Friday, the biggest question was if the injury was his oblique. That's obviously something the Dodgers are familiar with after Zach McKinstry had to spend a few weeks away with a similar injury. The hope is that this is not the same scenario. 
Roberts said that he thought they got ahead of it in time to where they don't think it is too serious. It's unclear for the moment if the Dodgers did more testing after Doc had said that. If he does need to miss an extended amount of time, Cody Bellinger could see more time at first base in his absence. 
The Dodgers called up Luke Raley from the OKC squad to take Max's place on the roster. This is the fourth stint with the big league club and he hasn't had much success at the Major League level yet. But he has come alive in Triple-A, hitting 23-for-70 with six homers and 29 runs driven in. 
Dodgers: Trevor Bauer Jokes With Yankees and Giants Pitchers About 'Mickey Mouse' Cy Young