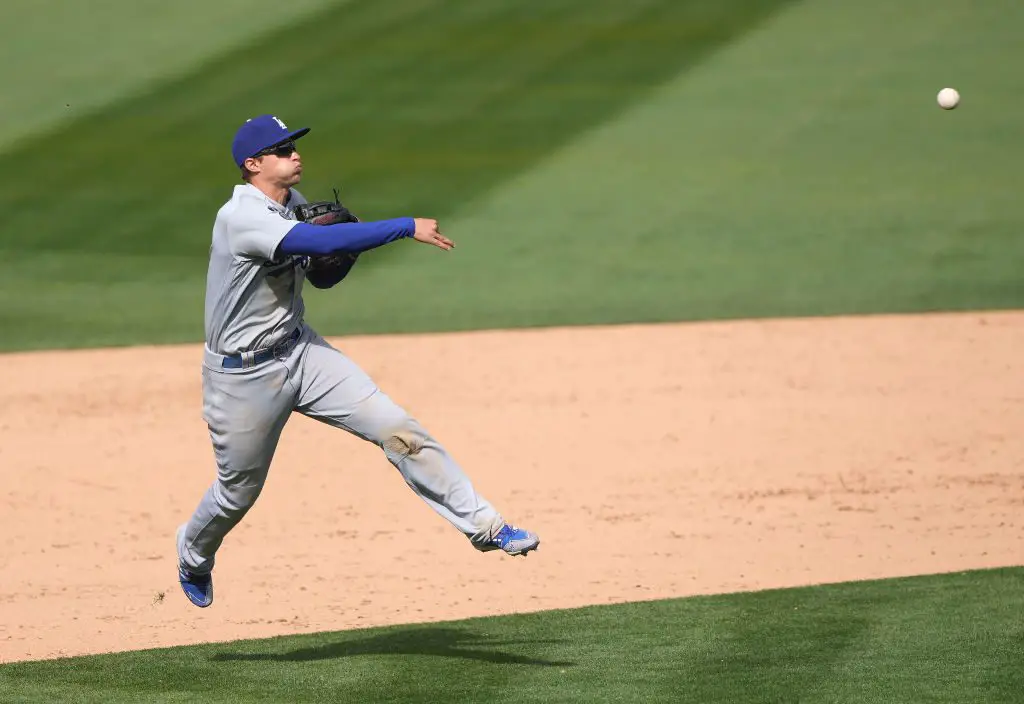 Dodgers Team News
Dodgers Injury News: Watch Corey Seager Take Ground Balls at Shortstop
Injured Dodgers shortstop Corey Seager has been on the injured list since May 15 after suffering a broken finger on a hit by pitch. While he was unable to swing a bat for most of the last month, he's still be getting work in on the field.
And now, AM570's Dave Vassegh provided the visual proof.
https://www.instagram.com/p/CQE0x1LBpno/
Seags has also added two-handed swings to his regimen over the last few days as he ramps closer to live batting practice and a minor league rehab assignment that could last about a week.
The biggest issue for the Dodgers and Corey Seager is that when he's healthy and back in the lineup again, one hot hitting bat will have to be on the bench. For the time being, Max Muncy is on the IL with a side issue, but he could return before Seager. With Corey out, Gavin Lux has played an adequate shortstop and Chris Taylor has been in the lineup almost daily.
Someone will have to sit, which is a good problem to have when everyone is hitting.
Keep getting healthy, Seager smooth!
Have you subscribed to our YouTube Channel yet? Subscribe and hit that notification bell to stay up to date on all the latest Dodgers news, rumors, interviews, live streams, and more!
NEXT: Dodgers Win But Dave Roberts Not Entirely Happy With the Approach