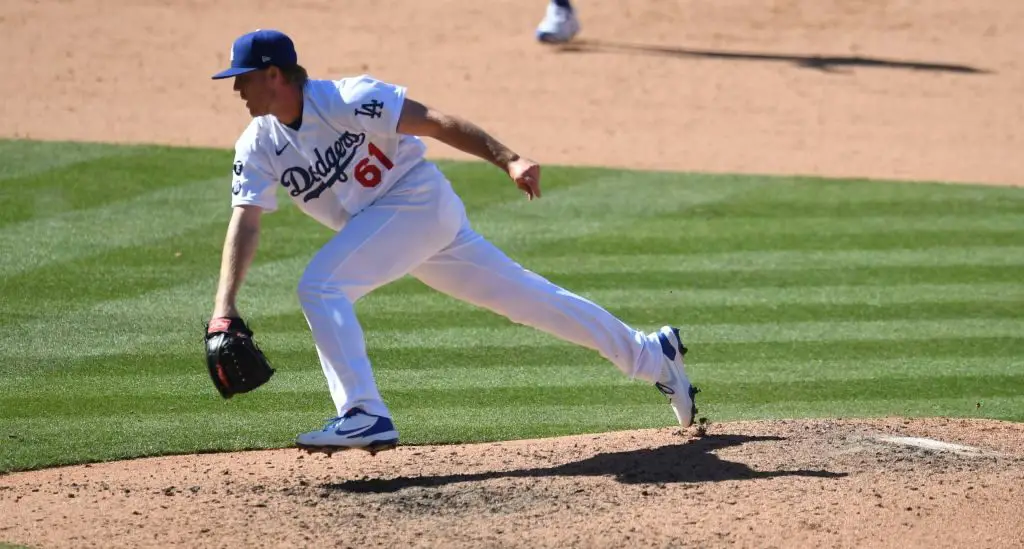 Dodgers Team News
Dodgers Injury Update: Garrett Cleavinger Dodges a Bullet After Being Hit By a Line Drive
The last thing the Dodgers need right now is another injury to a pitcher. With so many guys already down with ailments, losing another arm in the bullpen would've made the road trip they are on very difficult. 
So when Garrett Cleavinger took a hot shot up the middle off of his pitching arm on Wednesday, everyone held their breath. Cleavinger recovered to make the play at first, though it was later overturned. The Dodgers brought in Dennis Santana for the final out in that win. 
On Thursday afternoon, Dave Roberts gave an update on Cleavinger. The left-handed reliever is a little sore, but the Dodgers will keep him active. He is also available to throw tonight if absolutely needed. 
Dave Roberts said that Cleavinger is a little sore after getting hit with a liner yesterday.

Will remain active and is available tonight if needed.

— Dodgers Nation (@DodgersNation) April 29, 2021
Cleavinger has been decent in his only two appearances this year with the Dodgers. He has combined for 1.2 innings and has not yet been tagged with a run. He has struck out 2 and also issued a walk. 
He is one of the many arms out in the bullpen right now that the Dodgers did not anticipate needing this early in the season. David Price, Tony Gonsolin, Corey Knebel, and Joe Kelly are all still missing from the bullpen with various injuries. 
Dodgers Roster: Taxi Squad For This Road Trip Includes Keibert Ruiz