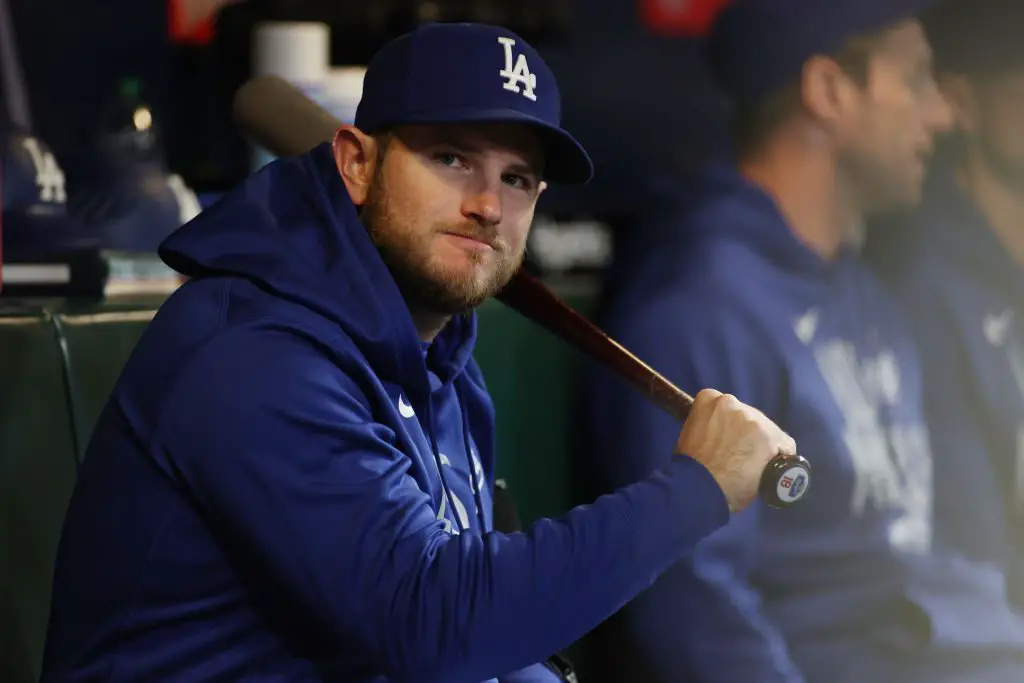 Dodgers Team News
Dodgers Injury Update: Max Muncy Out of Elbow Brace, Remains Hopeful for Return
File this under could be moot really quick news, but the injured Max Muncy is taking some more steps forward in his recovery from a dislocated elbow suffered in the final game of the regular season. The Dodger first baseman has remained with the club throughout the postseason, often seen with a big brace on his left elbow. However, that fashion statement has been noticeably missing recently at Dodger Stadium.
#Dodgers Max Muncy confirms he is no longer wearing a brace on his injured left arm. Still "no comment" on what activities he has been cleared to do

— Bill Plunkett (@billplunkettocr) October 21, 2021
OC Register beat writer Bill Plunkett reports on conversations had with Muncy and with manager Dave Roberts ahead of NLCS game 5.
But Muncy would not say if removing the brace had allowed him to increase his activity level.
"Still no comment," he said when asked.
Roberts was asked jokingly if Muncy had begun swinging a bat in a secret, undisclosed location.
"No, he's not," Roberts said. "I wish he were. But he's not."
Doc added that the lack of Muncy has left a "void" in the lineup
"You're taking one of our best offensive players — top of the order guy who gets on base, can slug … it's a void. Not being to keep the line moving or the slug, that's certainly been missing… but we've got to find a way to overcome it."
The Dodgers' home run and RBI leader remains hopeful for a World Series return… his team still needs to do some heavy lifting to get there.
Looking for more Dodgers News? Subscribe to our YouTube Channel! Subscribe and hit that notification bell to stay up to date on all the latest news, updates, rumors, interviews, live streams, and more!
NEXT: Joe Kelly Exits Game 5 With Apparent Injury