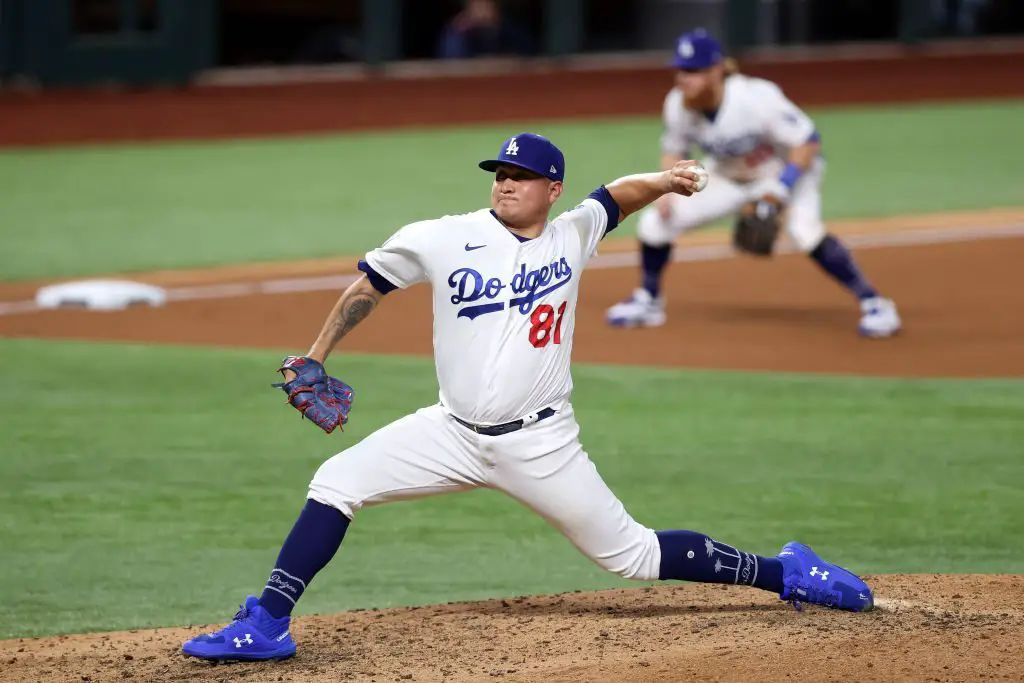 Dodgers Team News
Dodgers Injury Update: Victor Gonzalez Returning Soon, Darien Nunez on the Mend
This season couldn't be any more unlucky for the injury plagued Los Angeles Dodgers in 2021. Just when it seems as though the roster can't possibly be struck with another injury, a muscle tweak or arm soreness pops up in the injury report and is almost on queue. 
Manager Dave Roberts provided some updates on a few players who previously landed on the injury list and has missed some time during the second half of this season. 
Animated relief pitcher Joe Kelly did not travel with the team on this east coast road trip and instead stayed back in Los Angeles. The right-handed fireballer has been on the 10-day IL due to undisclosed reasons. 
Kelly, who has been one of the Dodgers' more productive arms out of the pen owns a 2-0 record with 35 strikeouts and a 1.01 WHIP in 31 games. 
On a much more positive note, left-handed relief pitcher Victor Gonzalez, who was placed on the 10-day IL with right knee inflammation earlier this month, could potentially see live action in a simulation game on Monday or even be activated from the IL after throwing an extensive bullpen on Friday. 
"He (Gonzalez) threw an aggressive pen [on Friday], probably 25 pitches, and looked good," Roberts said. "So he's very front of mind for us as far as whether the next exercise will be a simulated game on Monday or an activation. It's kind of contingent on how we come out of today and potentially tomorrow." 
Gonzalez currently holds a 3-1 record with a 3.82 ERA and 32 strikeouts in 2021. 
Similarly, 28-year old lefty Darien Nunez is currently traveling with the team and threw a 20 pitch bullpen on Friday, according to Roberts. 
"We'll keep him sharp and we'll figure out what we're going to do depending on tonight and tomorrow," Roberts said. 
While Nunez hasn't particularly lit up the statsheet with a 6.14 ERA on 7.1 innings pitched, the return of both lefties could bode well for the Dodgers when creating potential matchup moves deep in games.
LA goes for the sweep tonight in New York, sending new ace Max Scherzer to the mound against Mets' veteran Carlos Carrasco. First pitch is set for 4:08 PM PT on ESPN.
NEXT: Roberts Talks Growth of Walker Buehler, LA's Cy Young Award Frontrunner