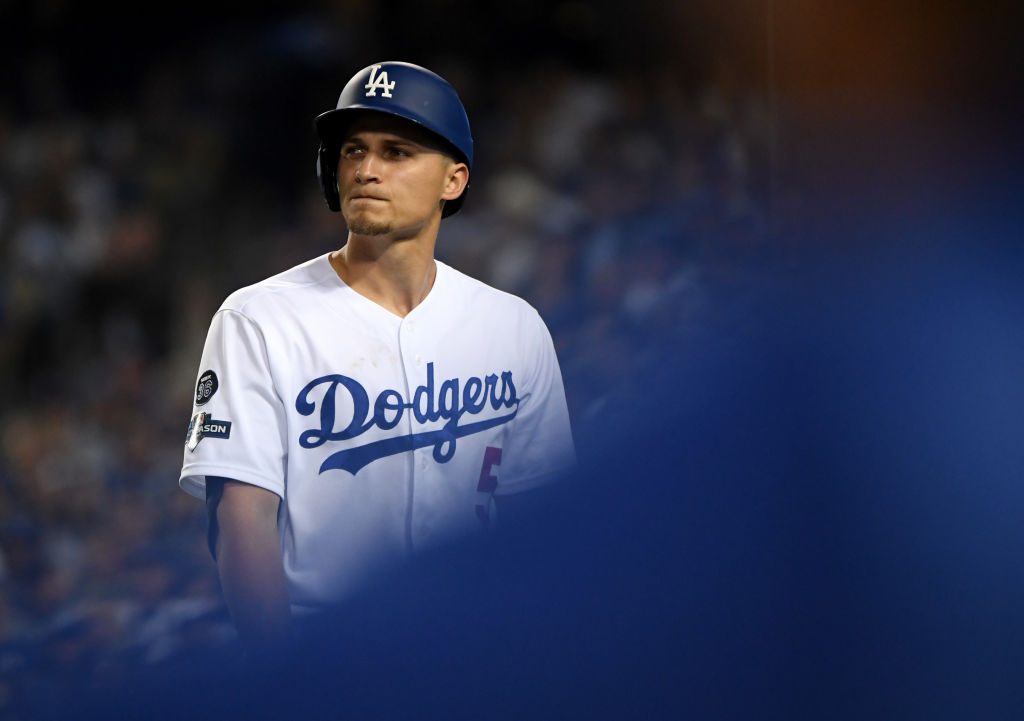 Dodgers Team News
Dodgers: Insider Feels Corey Seager is Least Likely of Free Agents to Return to LA
Yes, the wound is still fresh for many. The Dodgers' season just ended on Saturday and here we are on Monday discussing who could or could not return to the team next season. With postseason baseball, you're playing hard and fast with this month's rent money. A few wrong moves and you're out on the street before you realize.
What the bad analogy above is saying is the season can come to a screeching halt and locker room goodbyes happen fast.
As you know by now, the Dodgers have a big group of free agents hitting the market this offseason. Depending on who you ask, the one player among all teams with the most earning potential just may be LA's Corey Seager. The shortstop spoke lovingly about his time with the Dodgers after Saturday's game 6 loss in Atlanta stating that he would "absolutely" want to be back for 2022 and beyond. However, in the eyes of one insider, that seems unlikely.
Dodger beat writer Bill Plunkett of the OC Register notes that the trade deadline acquisition of Trea Turner just might have been the front office's way of showing they feel the same way.
Seager might be the least likely of the Dodgers' free agents to re-sign, something they tacitly acknowledged when they put his replacement in place by trading for Trea Turner. Turner will not be happy at second base for long – and he can become a free agent after 2022.
Reports have Seager and his agent, Scott Boras, potentially seeking multi-year deals worth north of $200 million this winter. But his struggles with the injury bug is likely to cut into that a bit.
The 27-year-old headlines a deep group of premier free agent shortstops this offseason, including Houston's Carlos Correa, Colorado's Trevor Story, and former Cubs' star Javy Baez. Corey showed once again that his bat plays in this league. But he also at times showed that shortstop just might not be his best position for the future.
In a perfect world, the Dodgers do re-sign Seager with the thought of moving him to third base next season. The aging Justin Turner, who turns 37 in November, would benefit from a move to part time defender, part time designated hitter with the DH rule universally expected to be implemented across baseball this offseason.
First things first, a World Series between the Astros and Braves has to be played. Go Braves.
NEXT: Dave Roberts Hopeful for Contract Extension this Offseason