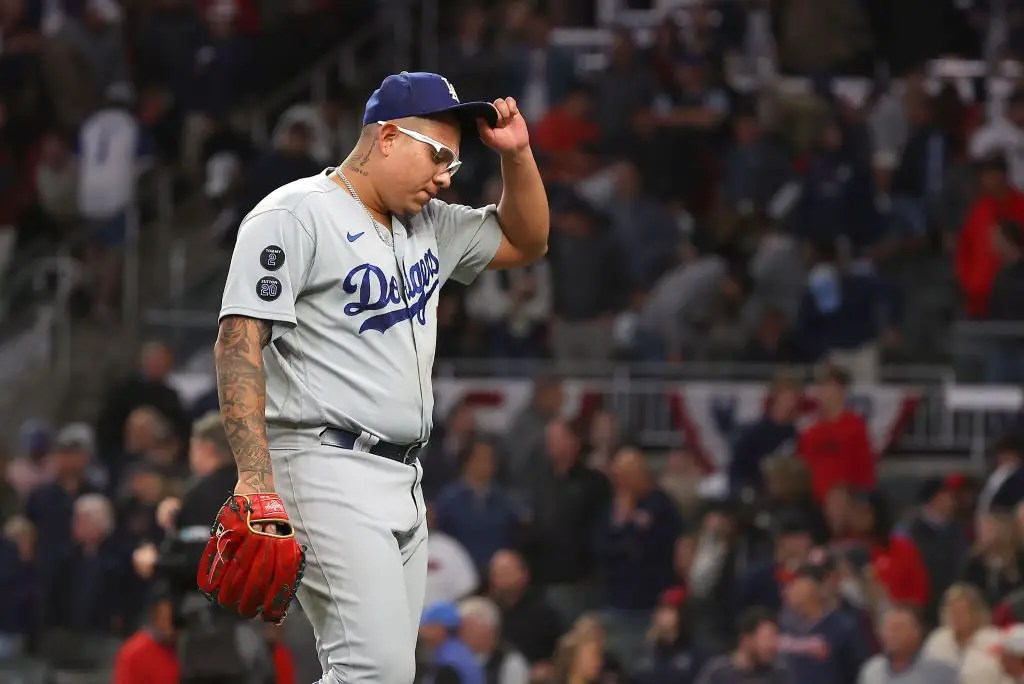 Dodgers Team News
Dodgers: Insider Feels LA Fans are Angered Over Early Postseason Exit After 2020 Short Season Title
Dodger beat writer Bill Plunkett of the Southern California News Group appeared on MLB Network's High Heat with Chris Russo and Alanna Rizzo recently to share thoughts on the Dodgers NLCS postseason exit. They discussed all the matter of things, but the comments Plunkett made about Dodger fans probably spoke the loudest.
Plunkett discussed how Dodger fans were left feeling upset about the early exit this season. Moreover, he feels that some fans may have wanted or needed this World Series win in order to validate the 2020 Championship title. Here's what he had to say.
"I think there's a lot of anger out there in Dodger nation. They're not happy at all. There was a feeling that last year's championship had to be validated by another one because it was just 60 games."
Plunkett must be reading social media comments or inferring thoughts in his own head. The only thing that validates last year's World Series title is the fact that the Dodgers won it. It was one of the most difficult World Series to win, statistically speaking. Saying that only another title would validate last year is a logical fallacy coming from an emotional bias of some kind. Plunkett however also disputes the idea that last year's World Series was more difficult.
"I honestly think I think you're wrong when you say it was more difficult. I think this year was by far the more difficult run that they've had. They had to go right down to the last game trying to catch the Giants, so there was none of that September, you know, 'back off the throttle a little bit.' They didn't get to do that this year. They had to travel in the postseason. Last year, well, let's say interesting is it was to spend a full month in Arlington, Texas, it was nice not having to run to an airport every three days."
Plunkett has some good points that traveling can take a toll on a team, but so does playing in a park with unfavorable dimensions and for (a large part of the postseason) no fans. This season's marathon run to the finish was certainly taxing on the Dodgers, but I would venture a guess that most of the players on the Dodgers would not use that as an excuse.
However you feel, the Los Angeles Dodgers are the World Series champions of the 2020 MLB season and that is something that can never be taken away or sullied with outside narratives.
Truth About the Dodgers 2020 World Series Title & Why It's as Legitimate as any World Series Title
PODCAST: Dodgers 2021 Season Post Mortem, Early Offseason Thoughts And More