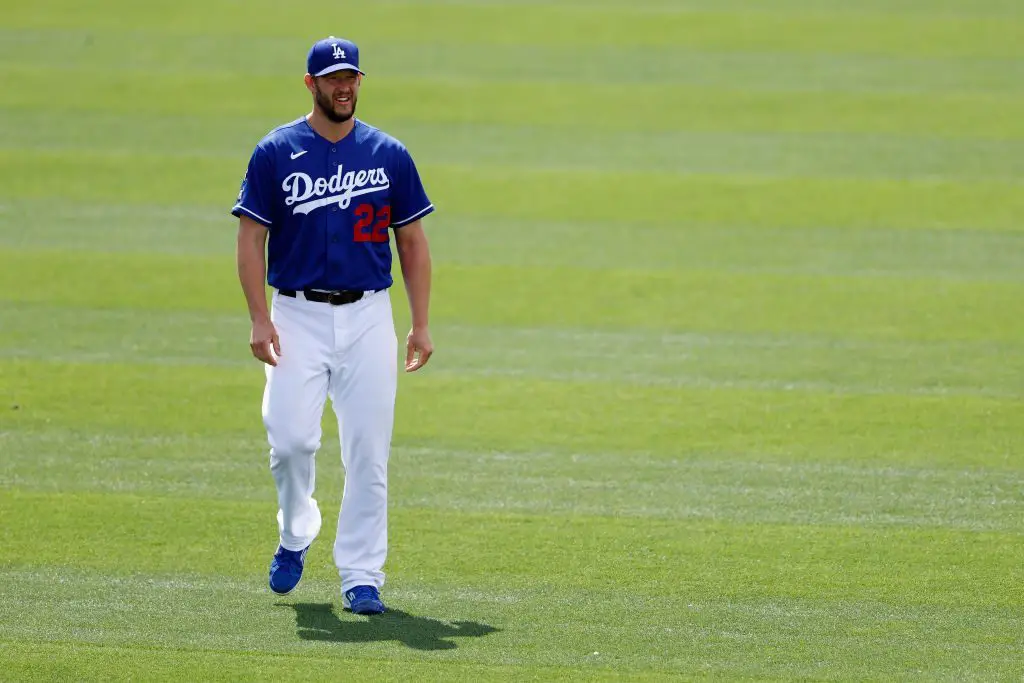 Dodgers Team News
Dodgers: Insider Says LA Needs to Make Clayton Kershaw 'Feel Wanted' in Free Agency Pursuit
For the first time in his storied career, Clayton Kershaw is a free agent. Many assume that the longtime Dodgers starter lefty will re-sign with LA, despite interest from other clubs. Andrew Friedman and the Dodgers have been patient as Kershaw decides his future, but one LA reporter believes they can't be too complacent.
David Vassegh, the host of Dodger Talk on AM570, gave his thoughts on the perils of the Dodgers playing the long game with Kershaw's free agency,
"The Dodgers can't play it too cool for school and just assume that it's going to work itself out eventually. You have to be aggressive and court him like he is any other free agent from another team. You have to treat him with that type of respect. For everything he's done for your organization, the demand that is out there for him — no matter how much or how little you think of him at this stage of his career — there is demand for him. Make no mistake about that. … They have to make him feel wanted. And they have to pursue him and court him just like they would for any other free agent.
Kershaw to the Rangers?
One popular narrative has been Kershaw signing a deal with the Texas Rangers due to his Dallas roots. It's also been reported that Kershaw's former teammate Corey Seager has been recruiting Clayton to join him on the Rangers. Signing with the hometown team and getting recruited by a former teammate are both standard fare on any sports' free agency storyline menu.
However, Kershaw is not your standard veteran starting pitcher. In his 14 years in MLB, he's won a championship and a truckload of awards. He's also earned over $257M in salary according to Baseball-Reference.
It seems unlikely that the ultra-competitive Kershaw would sign a big money deal to play on a middling team.
If playing on a contender is the priority, joining a Rangers team in the midst of a free agency spree, that lost 102 games last year, doesn't quite add up.
Final Thoughts
The other variable is the status of Kershaw's aching left elbow that held him out for much of the second half of 2021. Clayton made just four starts after the All-Star break and didn't throw a single pitch in the 2021 playoffs for LA. At this time, Kershaw's availability for the first month of the 2022 season, and beyond, is up in the air.
Rushing to sign before the MLB lockout was not in the cards for the soon-to-be 34-year-old pitcher. Presumably, Kershaw wanted additional time to think about the next chapter of his career. 
There's nothing wrong with giving a franchise cornerstone time to decide his future. Letting him slip away to another team, however, would be a major gaffe.
Have you subscribed to our YouTube Channel yet? Subscribe and hit that notification bell to stay up to date on all the latest Dodgers news, rumors, interviews, live streams, and more!

NEXT: Kirsten Watson Reveals who Among the SNLA Team Hates Getting Makeup for a Broadcast