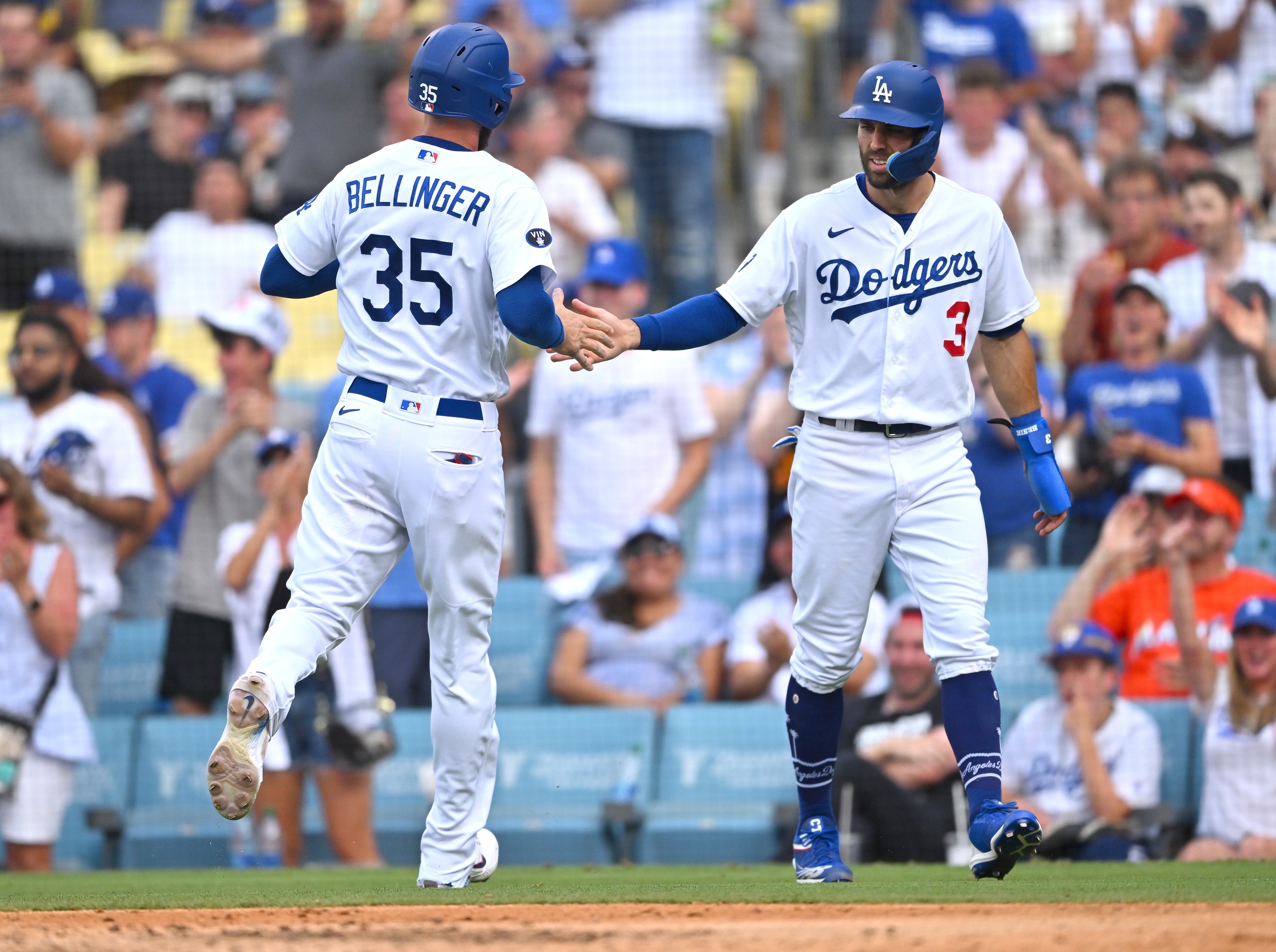 Dodgers Team News
Dodgers Insider Still Preaches Patience for Cody Bellinger and Chris Taylor
When looking down the Dodgers batting order, it's hard to truly pick off any player knowing the impact they have on the team. Despite recent struggles from outfielders Cody Bellinger and Chris Taylor, Dodgers insider David Vassegh sees the value of keeping them in October. 
Vassegh compares the struggles of Bellinger and Taylor to the same struggles that Max Muncy went through for the first half of the season. Muncy changed his swing, started doing things to help with his mental health, and now has been a key factor in the Dodgers lineup (oh, and he got paid too).
The Dodgers are full of true professionals of the game, so Vassegh believes they will be able to figure it out. And he implores people to not give up on Cody and CT3 just yet.
"… you bet on the track record that he's going to figure it out. And that's why I even believe that Cody Bellinger and Chris Taylor. Even though they've had a really tough season, those two guys have delivered in October. It's one thing to deliver in August and June, it's another to find a way to deliver in October and they have the track record for doing that."
Taylor came off a foot injury but also may be dealing with a lingering elbow injury that has affected his game. Taylor has continued his struggles with strikeouts as well. He's among the league leaders with 139 despite having fewer plate appearances than everyone above him on the list. But that is something he's not unfamiliar with.
Although not struggling with any injuries, Bellinger has been on a freezing cold streak and is still searching for a hit in his last 26 plate appearances heading into play on Saturday. He's also walked just 4 times.
Once these two get going, the Dodgers lineup is something to be feared heading into the postseason. 
Dodgers Biggest X-Factors That Will Decide if LA Will Win the World Series!