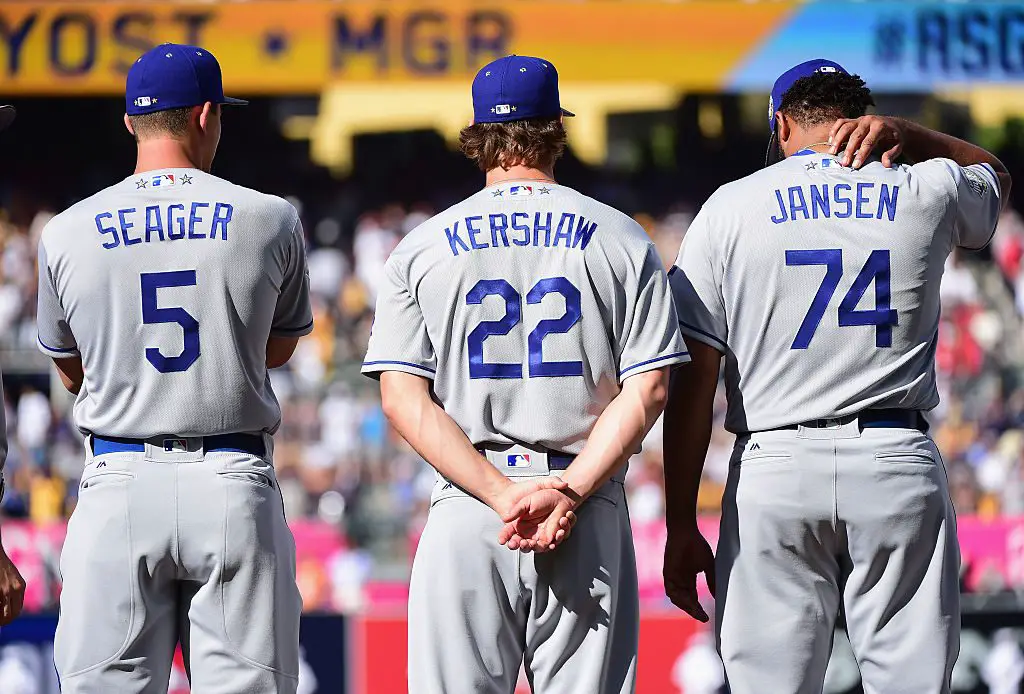 Dodgers Team News
Dodgers: Insiders Talk LA Free Agents, Resetting the 40-Man Roster and More | Blue Heaven Podcast
After a week of transactions that changed the complexion of the roster, we take time to reset the 40-man and list some names that could be on the chopping block next when the Dodgers eventually do get to signing players this offseason.
Next, we dive into the latest rumors and rumblings involving the boys in blue including the reported interest in star Japanese outfielder Seiya Suzuki. Where and how would Suzuki fit in on the roster and how much could he cost LA after all is said and done.
LISTEN
Our big Corey Seager update includes a conversation with Dodgers insider Justin Turner who shared his thoughts on Seager, Kenley Jansen, Clayton Kershaw, and Chris Taylor who are going through free agency. Some for the first time. Plus do Turner's words on Kershaw make it seem like the ace leaving LA could be more in the realm of possibility than we realize?
Plus thoughts on hot stove moves from around the league including the Angels signing Noah Syndergaard and the Giants reportedly inking three starting pitchers. And a 2022 MLB Hall of Fame ballot argument. 
Win a Signed Chris Taylor Jersey on our Instagram!
WATCH THE LIVE STREAM
SUBSCRIBE
PLEASE rate and review our show (positively is preferred) on iTunes, Spotify, or wherever you hear your podcasts!
Thank you for helping us strive to be the BEST Dodgers Podcast around!
Clint is @realFRG on Twitter and Instagram
Brook is @brookme3 on Twitter and Instagram
Join your Blue Heaven hosts, Clint Pasillas and Brook Smith, as they talk about this week in Los Angeles Dodgers Baseball. We share the opinions of our 850,000+ fans from Twitter, Instagram, YouTube, and Facebook to gain insight on what the fans are thinking and do our best to represent all perspectives in the Dodgers Community. Look out for special interviews with other bloggers, celebrities, players, and more, along with giveaways for the best fans on earth!