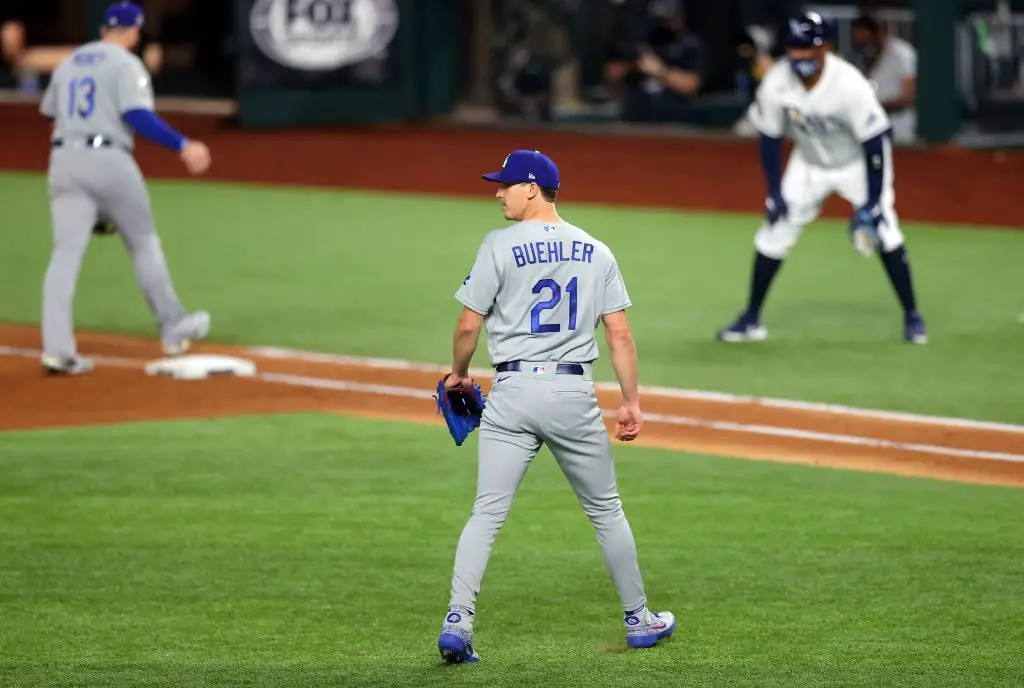 The Dodgers have a storied history of drafting players and developing them into big-time names once they reach the Major Leagues. However, they've also shown they can do the same on the international markets well. They recently announced that they had signed 30 international players to minor league deals and one of them looks awfully familiar to an already established big league pitcher. 
Right-handed pitcher Kosuke Matsuda was signed by Los Angeles over the weekend out of an independent league in Japan. The 23-year old's mechanics has drawn some comparison to Dodgers ace Walker Buehler. He also looks very similar to former New York Yankee and fellow countryman Masahiro Tanaka. 
Walker Buehler side x side with, Kosuke Matsuda, latest Dodgers' signee, 3 clips

1st: full speed – long arm action, Matsuda ends up well behind
2nd: half speed, pre-foot strike
3rd: half speed, from foot strike on

A little cleanup and Matsuda will be very similar to Buehler pic.twitter.com/RZHLqDeeXe

— Josh Thomas (@jokeylocomotive) January 18, 2022
What's even more eery is the fact that Matsuda is coming off Tommy John surgery which happened to Buehler when he was signed by the Dodgers. Of course, the coincidence in injury and similar mechanics doesn't mean Matsuda will become an ace like Walker, yet he may very well come back stronger and better than ever with help from the organization's staff.
Because Matsuda underwent surgery back in July of last year, he won't see any action in the minors anytime soon. Still, he's young enough for the Dodgers to gamble on in the hopes he can develop into a big league-ready arm. With the way things went down for the Dodgers this past season, it shows how important having depth in pitching can be, especially once the dog days of summer start to transition into the cold fall nights.