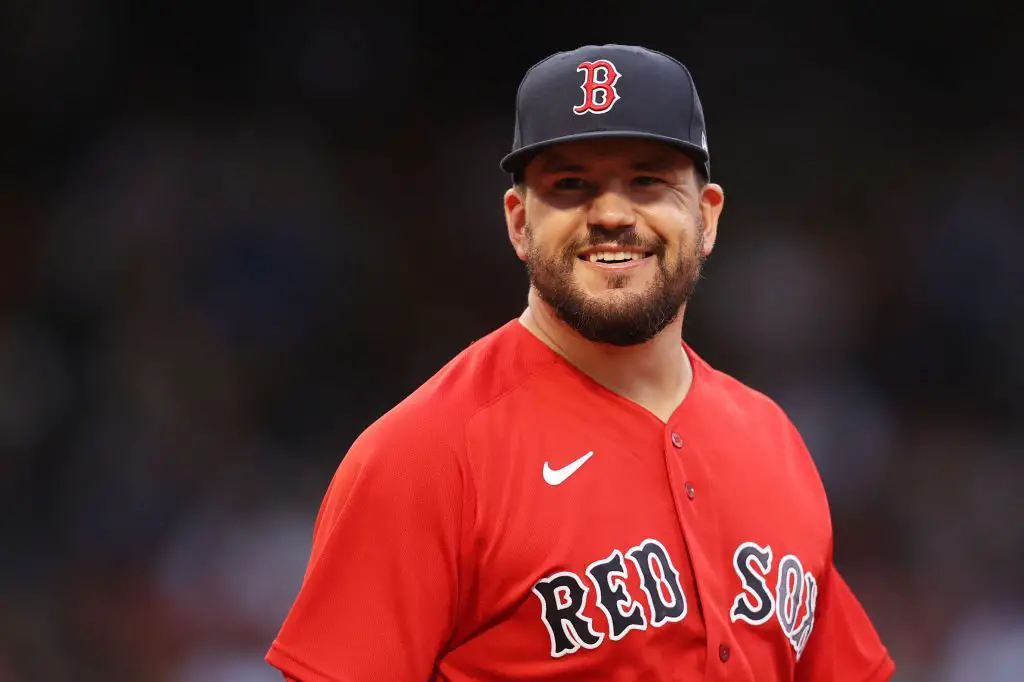 Editorials
Dodgers: Is Kyle Schwarber a Good Consolation Prize if LA Misses Out on Freddie Freeman?
With Corey Seager having signed a Texas-sized, 10-year $325M contract with the Rangers, the Dodgers will need to replace his production from the left side of the plate. While the team still has a handful of talented left-handed bats on the roster, adding another impact lefty bat should be one of LA's top priorities once a new CBA is reached.
Right now, the Dodgers have three left-handed swingers on the roster that promise to be regulars in the starting lineup next season: Max Muncy, Cody Bellinger, and Gavin Lux. However, Muncy is still recovering from a torn ligament in his elbow suffered during the final game of the regular season. Recently, he recently told High Heat's Alanna Rizzo that he's "not recovering as quick as I would like."
While Cody Bellinger's resurgence in the postseason was encouraging, he still must prove that he has put his dreadful 2021 season behind him. The former MVP's 2021 regular season was marred by a slew of injuries that led to him finishing near the bottom of the league with a 48 wRC+ (seventh-worst) and a -0.8 fWAR (ninth-worst). Then there's Gavin Lux, who finished the regular season strong but has yet to put it all together for a full season.
In a perfect world, the Dodgers would sign MVP first baseman, Freddie Freeman. LA has been linked to Freeman by multiple MLB insiders, but most within the industry still feel like he'll eventually re-sign with the Atlanta Braves. If the Braves and Freeman can't come to an agreement, LA will certainly aggressively try to bring the Southern California native home, but if they can't, another option could be signing free agent slugger, Kyle Schwarber.
Schwarber, 28, is a below-average outfielder and first baseman, but with the league planning to implement the designated hitter in the National League next season, the Dodgers could potentially include him in their DH rotation. The 2021 All-Star hit .266/.374/.554 with 32 home runs and a 145 wRC+ last season. His rise to being one of the game's better left-handed power hitters was due in large part to an improved plate discipline that saw him swing at a career-low 23.3% of pitches outside the zone which helped post an elite 13.6 BB% (94th percentile). Schwarber was among the league leaders in hard contact (52.5%), barrel percentage (16.8%), and average exit velocity (92.6 MPH).
The former World Series Champion bounced back nicely after a down 2020 season, where he posted career-lows across the board, slashing .188/.308/.393 in 59 games with the Cubs. In today's Dodgers Dougout, we discuss the pros/cons of the Dodgers potentially signing Kyle Schwarber, what kind of contract he would command, and if LA should make him one of their top free agent targets if they can't land Freddie Freeman.
WATCH
MLB Trade Rumors predicts a deal worth $70 million over four years for Schwarber. The former first rounder has 522 hits, 153 home runs, and 350 runs batted in over his 7 year career.
Have you subscribed to our YouTube Channel yet? Subscribe and hit that notification bell to stay up to date on all the latest Dodgers news, rumors, interviews, live streams, and more!
NEXT: Should LA Trade for Frankie Montas? Pulling off a Blockbuster Deal With A's