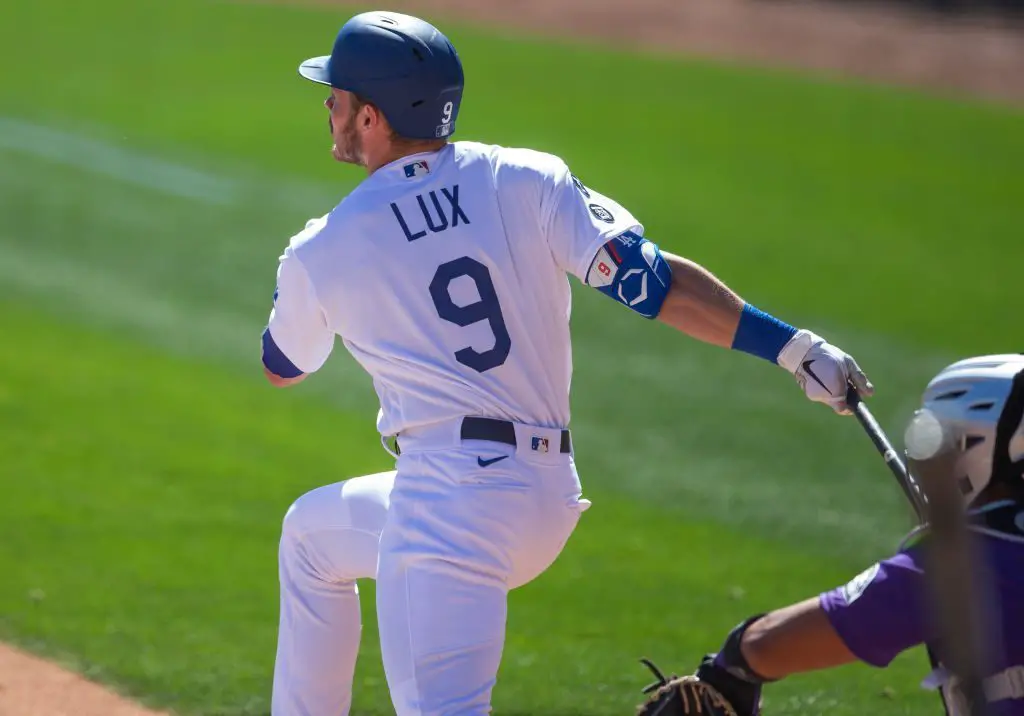 Editorials
Dodgers: Is the Second Base Job Gavin Lux's to Lose? Roberts Gives Him a Runway
The time is now for the Dodgers and second baseman Gavin Lux… same as it was last season. A rough 2020 admittedly left the infield prospect with a "bad taste in his mouth." He struggled on both sides of the ball and was left off the postseason roster, ultimately watching his club win the World Series from the bench.
He doesn't want that in 2021.
Early conversations around Dodgers camp seem to be pointing to the now 23-year-old as the preferred starting second baseman of Dave Roberts and company. On Monday, we took a dive into the simple question, is the second base job Gavin Lux's to lose?
WATCH
https://youtu.be/0PN6okgz8kI
According to Dave Roberts, Lux is getting all the chances in the world to secure the gig this season.
Every day he's going to go out there and keep getting better. I do think giving him a runway to play second base, I think is a good thing for him, and a good thing for the Dodgers.
Last season, everything went wrong for Lux. He arrived late to summer camp after the layoff. He hit only .175. And he struggled on defense, particularly with his throws. Aiming to rebound and make up for lost time, Gavin put in a lot of work at Dodger Stadium this offseason, as he told am570's Dave Vassegh.
It's a better opportunity to be with guys you're going to be with during the season. Guys that are really smart, who care about you getting better. For me, it was kind of a no brainer to be out there and getting my work in and being with the coaches I'm going to be with this year and in the future.
Of the coaches, Lux mentioned strength and conditioning coach Brandon McDaniel, hitting coach Robert Van Scoyoc, and oatmeal enthusiast third base coach Dino Ebel, who hit him ground balls around the infield throughout the winter.
A productive Gavin Lux makes an already great Dodgers team that much better in 2021. If he's able to secure that second base spot — and it seems like he could — Chris Taylor will be free to move all around the field and help keep bodies rested as we jump from 60 games to 162.
NEXT: Roberts Admits Three Young Arms Could Get Pushed to the Bullpen