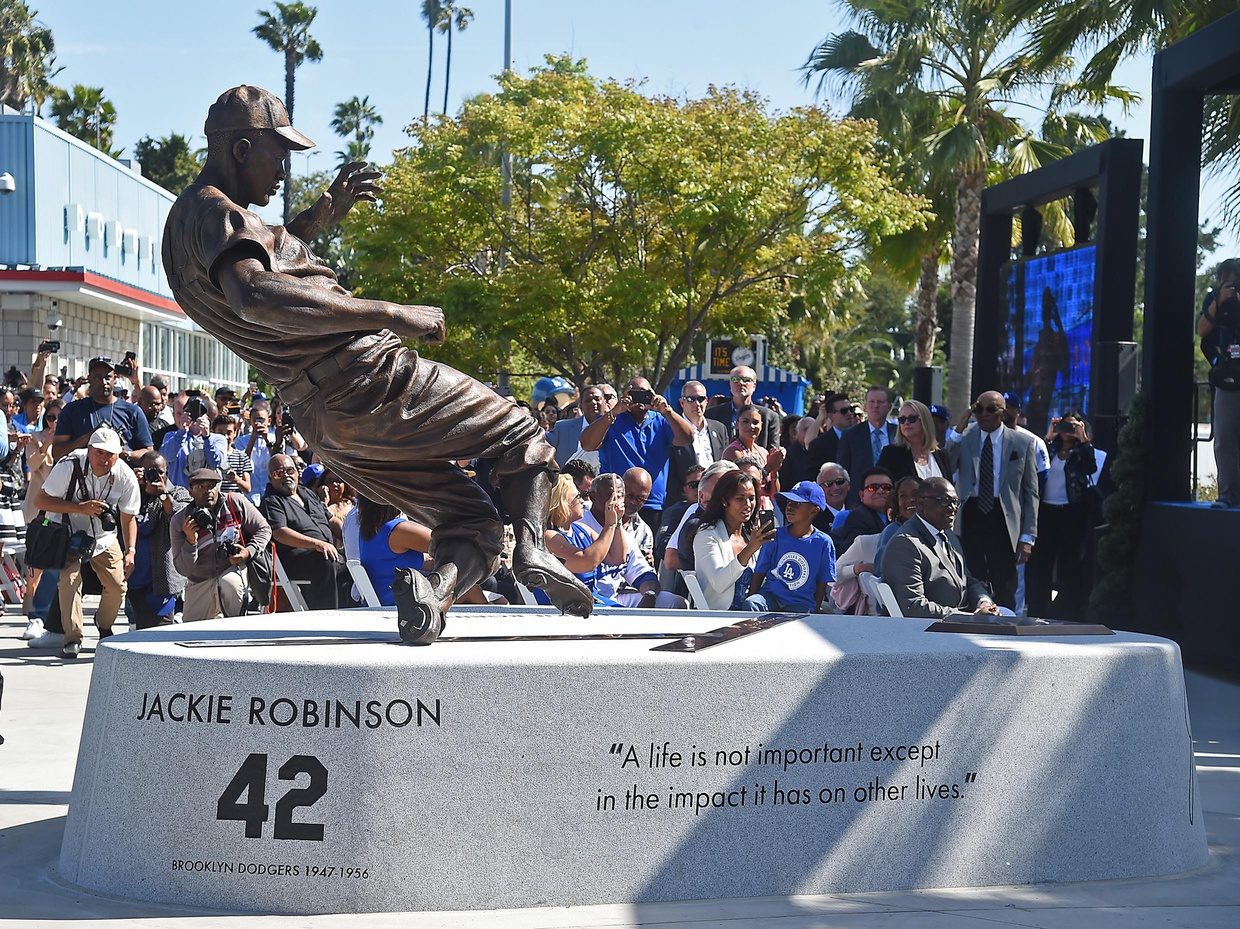 The Dodgers will play their annual Jackie Robinson Day game on April 15th this year. They play on that date around the league to celebrate Jackie breaking the color barrier and forever changing the game. It's really a special moment across baseball, and every team makes quite a day out of it. 
But this year will look slightly different for the Dodgers. When MLB announced a streaming deal with Apple TV before the lockout ended, you had to think there were some major changes coming. But no one predicted that it would be this. 
The Dodgers will not have the Jackie Robinson Day game streaming on SportsNet LA. Instead, the game that day will be available as part of the Apple TV package. It's a pretty drastic change, and not many fans have reacted well to it online today.
The Dodgers' Jackie Robinson Day game will not be available on SportsNet LA. It has been selected as part of the new Apple TV package.
From Apple: "These scheduled games are available to anyone with internet access, for free, only on Apple TV+."

— Bill Shaikin (@BillShaikin) March 29, 2022
The good news is that the game will reportedly be on the free side of Apple TV's platform. But the bad news is that Dodgers fans have to go through yet another platform just to watch this game. It's a bit of an odd move to exclusively stream it on that new platform, especially on an important day like Jackie Robinson Day. 
If there is one positive to take away from this, it's that the game will be free. That opens it up for fans that do not have regular access to SportsNet LA, which has been a very big problem for fans in Los Angeles over the years. 
Have you subscribed to our YouTube Channel yet? Subscribe and hit that notification bell to stay up to date on all the latest Dodgers news, rumors, interviews, live streams, and more!
Dodgers: Edwin Rios Could Be a Huge Weapon Off of the Bench