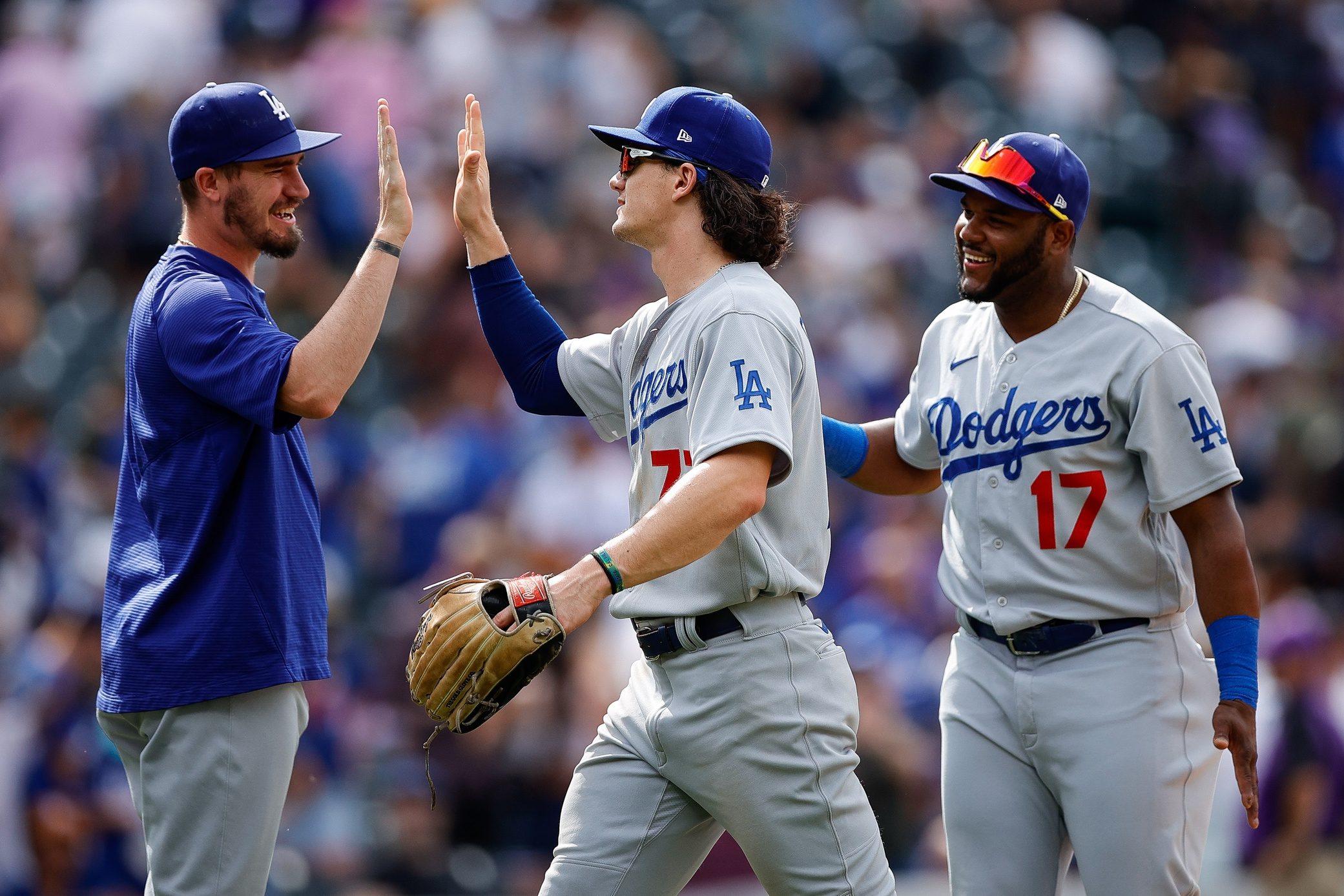 The Dodgers have holes on their roster, and one of those notable holes is in center field after L.A. non-tendered Cody Bellinger last month. While they haven't ruled out the possibility of bringing Belli back on a more affordable deal, his departure could open up the door for prospect James Outman.
Outman spent most of 2022 split between Double-A and Triple-A, where he tore the cover off the ball and played great defense. In his brief cup of coffee in Los Angeles, he did about the same thing, going 6-for-13 with three extra-base hits for a 1.409 OPS. On the downside, he struck out all seven times that he didn't get a hit, and his K rate in the minors was almost identical to Bellinger's K rate in the big leagues.
Still, he's likely to get a chance in the big leagues in 2023, according to The Athletic's Fabian Ardaya on SportsNetLA's Access Dodgers on Tuesday.
"I think he's going to be on the big league roster come Opening Day. I think no matter what they do to sort of address center field, what they do to sort of address the rest of the outfield, his ability to play all three different spots is going to sort of land him in a good role for them. He has a good left-handed swing. Obviously he's had issues with strikeouts in the minor leagues, that's something that's going to be part of a learning curve in the big leagues. But he's shown the power's there. He's shown the athleticism. I think he deserves a good extended run at least to start the season. Maybe not playing every single day, maybe in a platoon. But having him around the big league club."
Outman hit 32 homers in 2022 between the three levels, and his overall OPS in the minors was an outstanding .978. He's gotten better at the plate every season in the minors, going from organizational depth to a legitimate prospect in the four years since he was drafted.
The Dodgers might not be ready to just hand him the everyday center-field job, but expect him to get some real playing time in 2023.
Have you subscribed to our YouTube Channel yet? Subscribe and hit that notification bell to stay up to date on all the latest Dodgers news, rumors, interviews, live streams, and more!