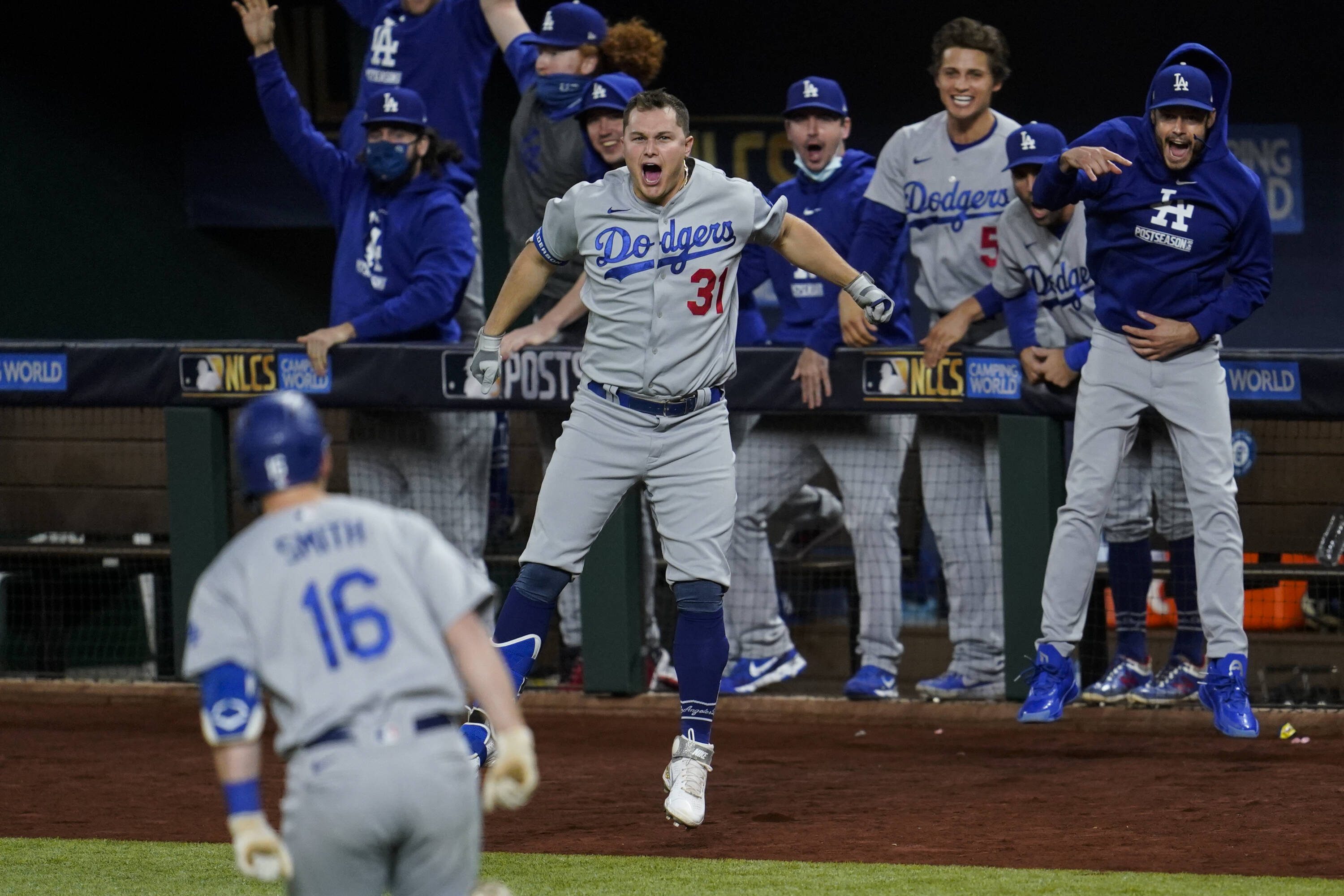 The Dodgers surely didn't play like defending World Champions against the San Diego Padres and will now have to face off against a contending Cubs team. The last time the Dodgers played Chicago they were in the middle of their team slump and were swept in a three game series. 
Surely the Dodgers will hope to not have that happen again.
One of the more memorable moments from that series was the almost walkout homer that former Dodger Joc Pederson hit against his old team. While he did celebrate too early, it just shows that Joc has never shied away from the limelight. Now the 29-year old outfielder will return to Chavez Ravine for the first time since his departure and while there is no guarantee off a big moment on the field, he'll at least get one before the game.
Dave Roberts said that the Dodgers will be giving Joc Pederson his ring tonight.

Kershaw, JT, and Bellinger will be a part of that. Likely out of sight of the public like with other players.

— Dodgers Nation (@DodgersNation) June 24, 2021
Yes, World Series Champion Joc Pederson will finally get his long deserved WS ring. He was never a superstar by any means until October rolled around. One thing no one can ever take away from him is his solid production in the playoffs when it counted. 
Joc Pederson appreciation tweet ?

• .806 OPS w/ 130 HR (7 yrs LAD)
• 2015 NL All-Star
• Mr. Joctober: .272 w/ 9 HR and an .852 OPS in 170 PA

What's your favorite Joc Pederson moment as a Dodger and do the #Dodgers miss him? pic.twitter.com/cmQOHxp57h

— Dodgers Nation (@DodgersNation) June 24, 2021
Unfortunately, Los Angeles will not have JOCtober this year, as Pederson will be busy in his own playoff hunt as he and the Cubs chase down the Brewers for first place in the NL Central.
Have you subscribed to our YouTube Channel yet? Subscribe and hit that notification bell to stay up to date on all the latest Dodgers news, rumors, interviews, live streams, and more!
NEXT: Corey Seager Has Setback in Injury Rehab