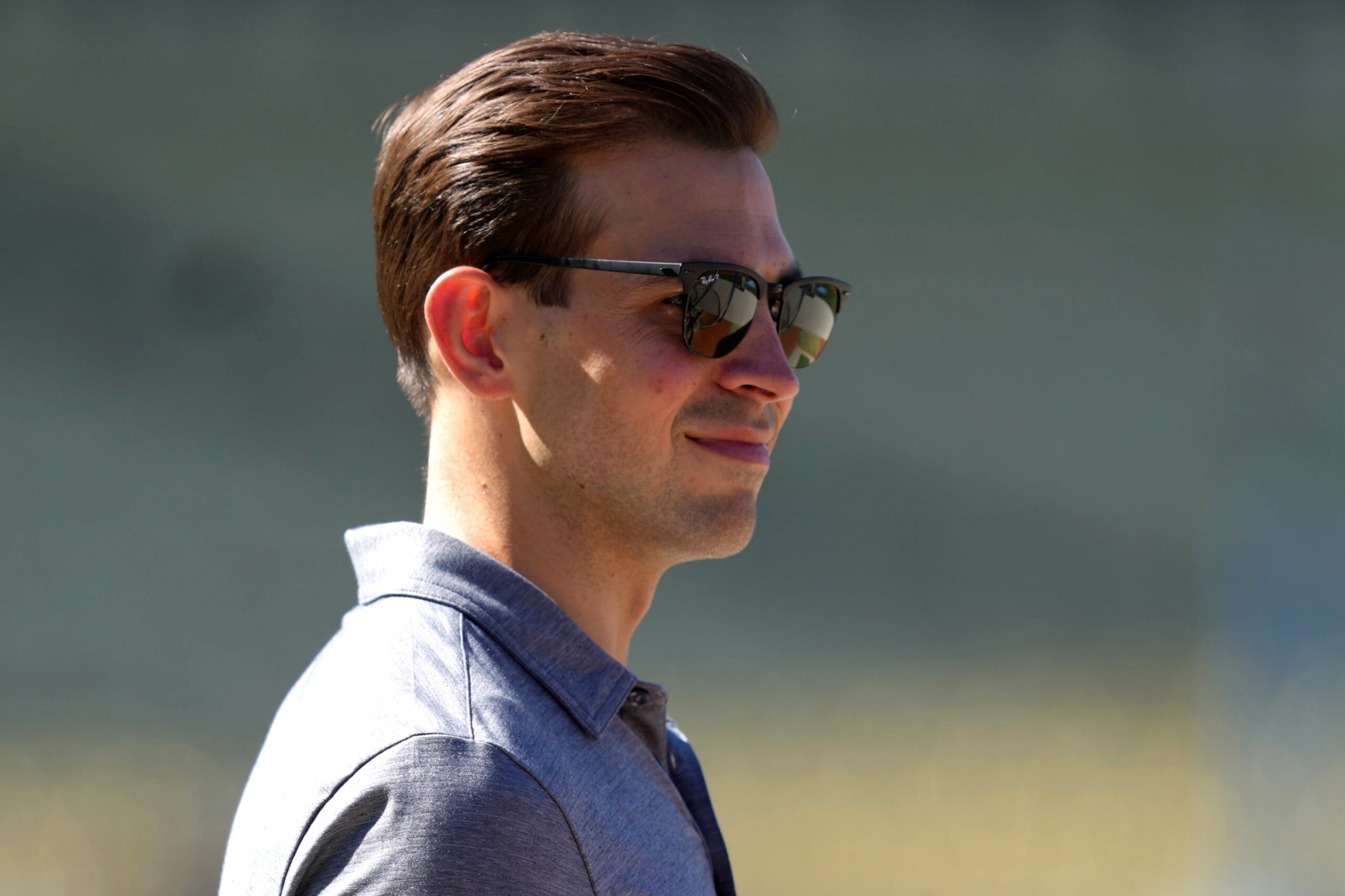 Dodgers play-by-play broadcaster Joe Davis was a guest on the Barstool podcast Starting 9 on Thursday, and he told the story of when Fox Sports executive producer Brad Zager officially offered him the job to take over for Joe Buck as Fox's lead baseball broadcaster, which includes calling the All-Star Game and the World Series.
Your new voice of October baseball @Joe_Davis

New S9 Out Now:https://t.co/v4ho7ZCfgl pic.twitter.com/THFKQCaMIm

— Starting 9 (@Starting9) August 18, 2022
For Davis, it was certainly a dream come true.
"I'd kind of seen it coming, you don't want to take it for granted, but first you heard [Troy] Aikman was going to ESPN, then it was like, 'Oh, my God, Buck might follow him.' I was like, okay, he might follow him, and if he does, I think I'm the guy, but I don't know that I'm the guy. …

"I was in Vegas doing the Pac 12 basketball tournament, and Brad Zager, our executive producer, called me on Friday. It was like a 30-second call, and I, at this point, knew what was coming. But he said, 'Hey, do you have time before the championship game tomorrow, if I fly in from L.A., do you have an hour for me?' I was like, 'Yeah, great,' and he was like, 'Okay, see you then.'

"Okay, well, it's happening. It was amazing. You know your dream's coming true, but you gotta go to bed, you gotta wait 24 hours to hear it officially. He flew to Vegas and we sat down, we talked for a few minutes, and he said, 'I'm here to offer you the chance to be the voice of baseball.' And I broke down like a chick on The Bachelor. I was just a mess."
Davis is, of course, eminently qualified to fill this role for Fox. He has shown great talent for broadcasting over the past several years, and when the rumors started that Buck might be leaving, most people immediately mentally pegged Davis as a worthy successor.
But it's still really cool to see Davis, who is at the peak of his profession, showing humility and vulnerability in the moment when the job was on the line. In hindsight, of course the job was going to Joe, but in the moment, the emotions overtook him.
The full podcast episode is an hour and 44 minutes long, and you can listen to it at the link in the tweet above. Davis's portion starts around the 49:16 mark and lasts about 33 minutes, so there's a lot more than just this story.
If three hours a day of Joe Davis isn't enough for you Dodger fans, be sure to check it out.
Have you subscribed to our YouTube Channel yet? Subscribe and hit that notification bell to stay up to date on all the latest Dodgers news, rumors, interviews, live streams, and more!