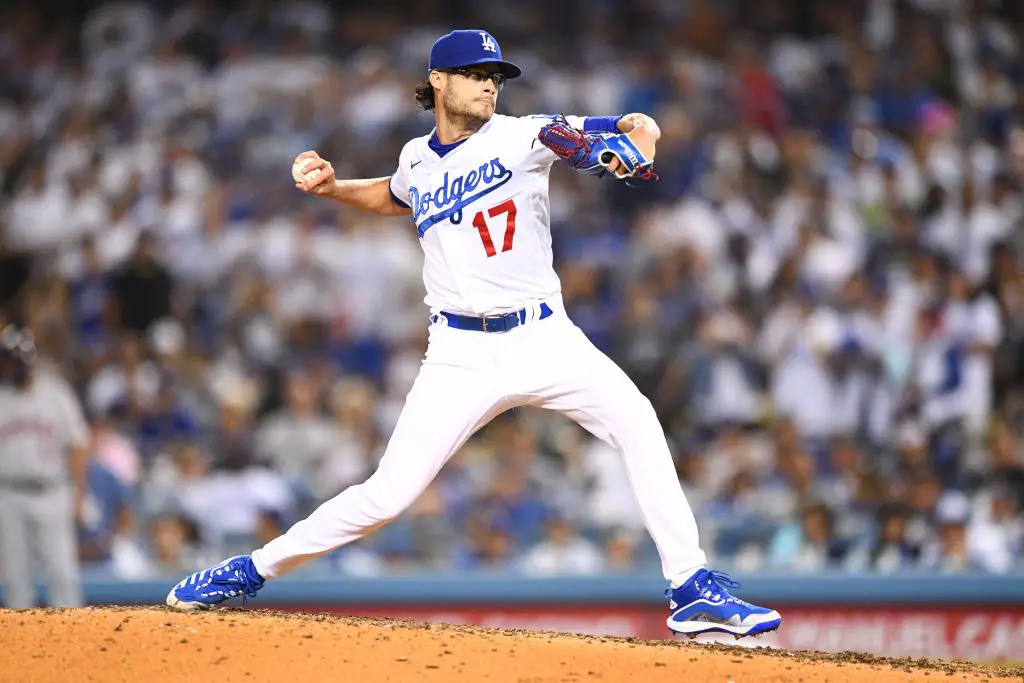 Dodgers Team News
Dodgers: Joe Kelly Forgives Fan That Interfered on a Foul Ball in the Astros Series
Wednesday had the potential to provide a few different forms of vengeance for the Dodgers and their fans. Not only did they get the win, but they almost got a really good rematch of one of their favorite memories from 2020. 
Joe Kelly had Carlos Correa right where he wanted him. Facing the Astros shortstop in the 8th inning, Kelly got him to loft a fly ball into the right-field corner. It was going to be a tough play, but Dodgers outfielder Cody Bellinger had a beat on it over the wall in foul territory. 
Instead, a fan reached over his glove and made the catch. Correa would go on to launch a moonshot to left field to put the Astros within 4 of the Dodgers. But Kelly doesn't hold a grudge against the fan. He talked about it with am570's Dave Vassegh this week. 
It didn't bother me honestly. It was in foul ground, you know? It was a tough play for anyone to read. So if you felt bad, don't feel bad. You didn't have anything to do with it. Stuff like that happens. If it was a playoff game I might feel a little bit different, but it was a regular game.
He mostly said that last part about the playoffs in jest. But Dodgers fans weren't so quick to allow the fan to get off of the hook. He got booed mercilessly at the game and his face was blasted all across the internet. 
But the good news is that Joe forgives him and that poor fan can move on. Let this be a lesson: if it's going to benefit the Dodgers, stay out of the way! 
Dodgers News: Jimmy Nelson Out for the Season, Heading for Surgery