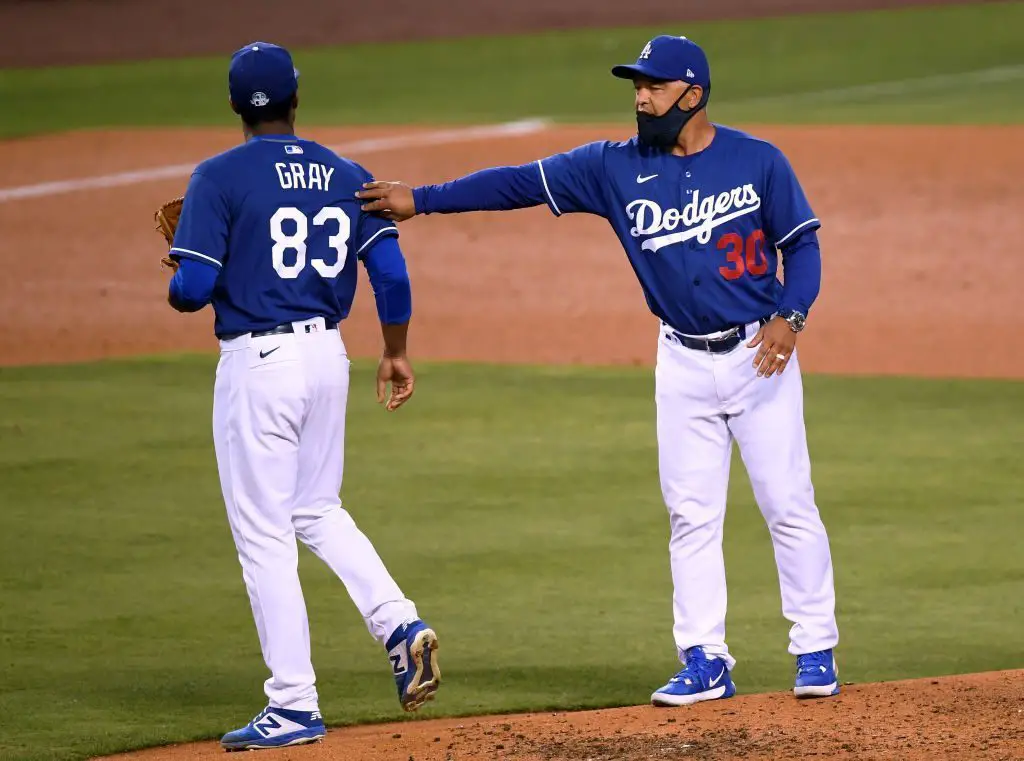 Dodgers Team News
Dodgers: Josiah Gray Was Being Considered for a Call Up Before Being Scratched
Dodgers fans have been patiently waiting for the arrival of Josiah Gray. Afte Dustin May went down with season-ending Tommy John surgery, the assumption was that Gray would be getting the call. After all, the 23-year-old top pitching prospect is arguably the best choice to help fill out the pitching staff. 
But Dave Roberts sort of had everyone scratching their heads in the last few weeks. Doc mentioned that the team was not looking to Gray as an option, saying they just weren't there with him yet. The Dodgers are already missing Tony Gonsolin as well, which made it even more odd. 
Gray was scratched ahead of his start with Oklahoma City on Tuesday evening. That news came as a surprise, but fans started to talk when Walker Buehler appeared in left field with tape on his fingers before the game. As it turns out, Gray was removed with a possible injury. Dave Roberts clarified after the game on Tuesday. 
I don't know how resolved it is. Obviously, when a starter, certainly a top prospect is scratched from a start, we've got to do some testing and I don't know if we've done that yet. 
Interestingly enough, Doc also noted that Gray was being considered for a call up to the Dodgers before the scratch. 
Yeah, I think there was some talk about that, we were talking about it potentially happening. But certainly, we're going to have to kind of shelve that for a little bit. 
While it's unclear what the plan for Gray would have been had he been called up, it's encouraging to know he is an option. Gray had an outstanding debut at Triple-A, punching out 10 batters in 5 innings of work. 
The biggest question at the moment is his health. The Dodgers did not seem to have any information on the specifics of his injury, but there will be some testing done. Stay tuned. 
Dodgers: Walker Buehler Explains the Reason For Taping His Fingers Before Tuesday's Game