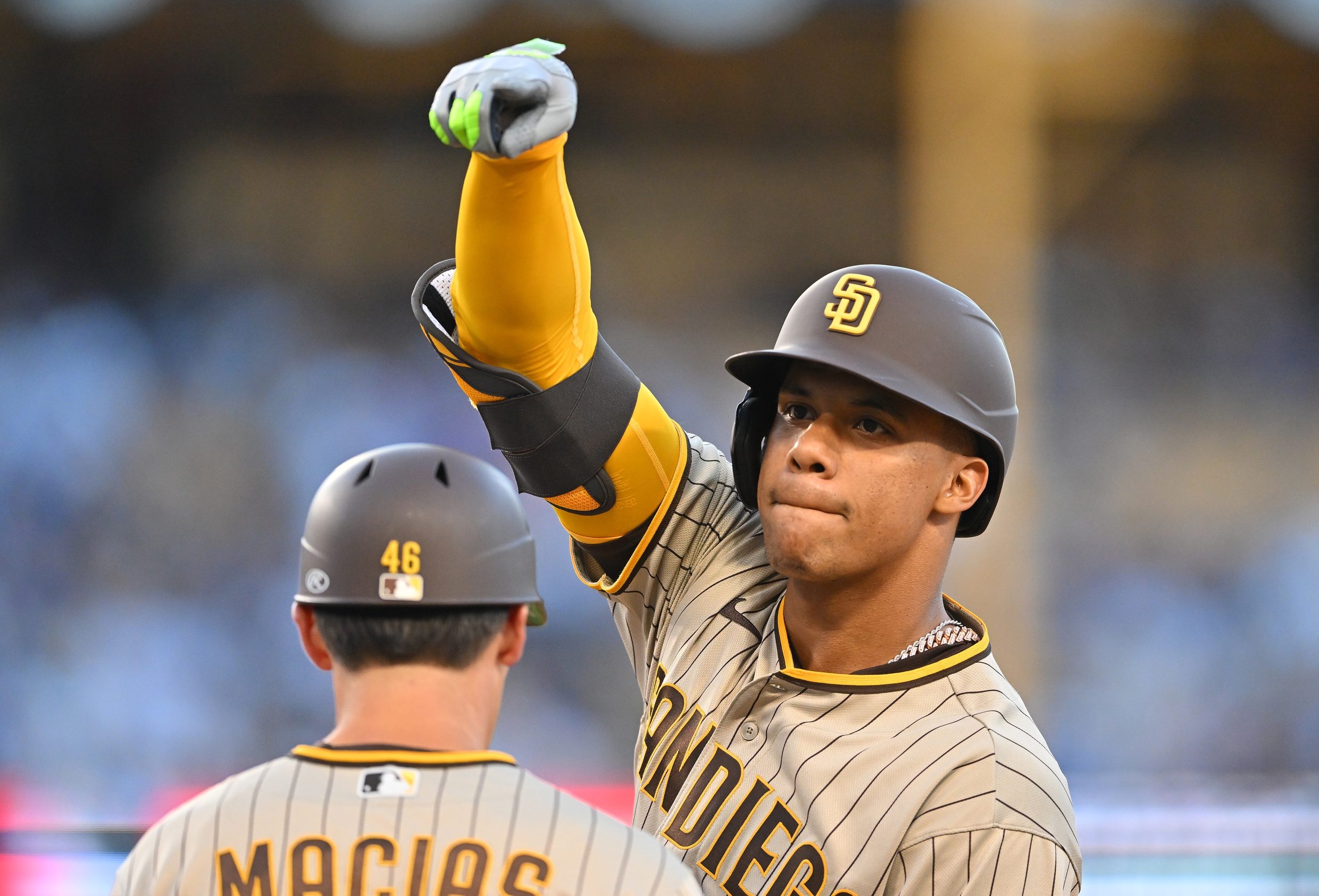 Amid all the pomp and circumstance in honoring the great Vin Scully on Friday night, there was also a baseball game to be played. The Dodgers welcomed Juan Soto and the new-look Padres to Dodger Stadium for the first of three games.
Soto, of course, was the source of much cyber ink earlier in the week. The All-Star outfielder was the subject of more rumors than you can count on one hand, most of which involved the Dodgers and the Padres as likely landing grounds.
Fans in LA remained hopeful as the calendar approached August 2nd. Rumors linked Soto to the boys in blue and Dodgers fans usually get what they want, at least at the deadline it feels. Instead, the Washington Nationals came to an agreement with the Padres to send the slugger to San Diego for a sizeable package of prospects, and the Soto in LA era was over before it ever began.
Apparently that irked fans. The same fans that three weeks prior were cheering for Soto at the All-Star Game at Dodger Stadium. The chants rained down, "fu-ture Dod-ger". But in his first at-bat as a Padre in LA, the mood was noticeably different.
Boos filled the air. A smile popped up on Soto's face. A laugh was had by those in the batter's box.
https://youtu.be/kgF9KPpLP38?t=84
The final laugh was had by the Dodgers who cruised to a 8-1 victory over the Padres. LA is now 6-2 over San Diego this season. The series continues with Andrew Heaney and Mike Clevinger facing off at 6:10 PM PT. The game is on SportsNet LA.
NEXT: Trea Turner is the First L.A. Dodger to Achieve Impressive Stat