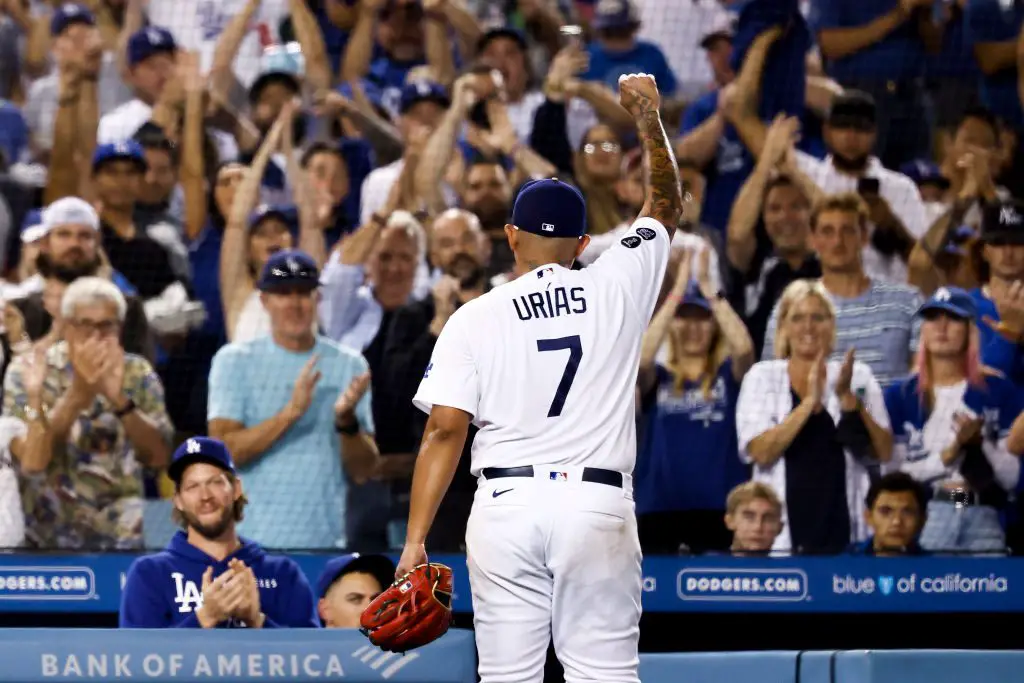 Dodgers Team News
Dodgers: Julio Urias Calls 20th Win of Season a 'Dream', Talks First Full Season as a Starter
For the first time in his career, left-hander Julio Urias was a starter for the entire season with the Dodgers. All he did was go out and win 20 games, becoming the first big league pitcher to do reach that feat since Max Scherzer (then with the Nationals) in 2016. He also became the first Dodger to reach 20 since Clayton Kershaw in his MVP 2014 season.
It's something that's been a long time coming for Julio who made his MLB debut 6 years ago in New York against the Mets. The Mexican-born ace pitched through injuries, training wheels, legal issues and everything in between to reach this milestone. After securing the win and keeping the Dodgers in the hunt for a ninth straight NL West crown, Julio was elated and reflective of the acheivement.
"It's something incredible," Urias said through a translator. "It's a dream of mine — It's a dream season. I feel really happy and blessed, honestly."
Julio walked off the mound to a standing ovation at Dodger Stadium on Saturday night. The first person to greet him in the dugout was a mentor of his, injured left-hander Clayton Kershaw. But the first message he got was that of congratulations from his manager, Dave Roberts.
"I just wanted to congratulate him on a great regular season, Doc said after the game, "and [remind him that] we still have a lot of work to do."
Before the game, the Dodgers all knew the division-leading Giants had lost to the Padres in extra innings. Lesser pitchers may have bent under the pressure. But for Julio Urias, he put together his best outing in about a month.
"Tremendous outing. We needed every bit of it," said Roberts. "To do it at home, to cap off a tremendous regular season for him, really proud of him. It's a feather in his cap winning 20 games. You know those are hard to come by these days, and it's something I know that he will always remember and be proud of."
Julio Urias became the fourth Mexican born pitcher to record a 20-win season, joining Fernando Valenzuela (1986), Teddy Higuera (1986) and Esteban Loiaza (2003)#Dodgers

— Michael J. Duarte (@michaeljduarte) October 3, 2021
For much of his six-year career, Urias has shuttled back and forth between the bullpen and starting rotation. This year was finally the year he started and ended the campaign in the rotation. With that, Julio was asked about completing his first full season as a starter.
"I went into the offseason with the attitude that I was going to be a starter and try to maintain that health and try to build myself up to prepare myself for a season like this … Very blessed that I was able to get through it health-wise and everything that followed was obviously very great."
El Culichi finishes the 2021 regular season with a 20-3 record and a 2.96 ERA. He recorded 195 strikeouts and the team went 26-6 in his starts. The lefty should be firmly entrenched in NL Cy Young conversations.
NEXT: Max Scherzer Will Start Postseason Opener, Should LA Be Worried After 2 Subpar Starts?