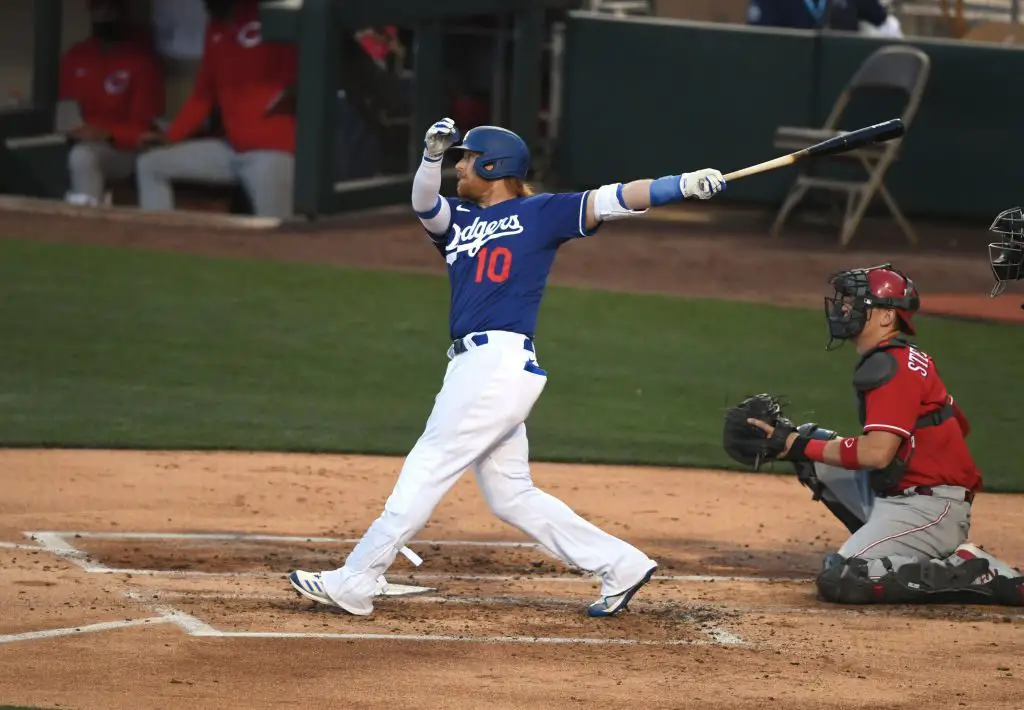 Dodgers Team News
Dodgers: Justin Turner Achieved One of His Personal Goals for the 2021 season
Justin Turner didn't accomplish his ultimate goal last year of helping the Dodgers win their second consecutive World Series title, but he did meet one of his personal goals in 2021.
Turner appeared on an Instagram live session on Monday to talk about his preparation, exercise, and diet as a professional athlete. In the interview, he explained that he challenged himself to prepare his body better than ever.
"Last year was the healthiest season I think I've ever had. I think I led the Dodgers in games played which was a first for me. That was a priority for me going into last season was to be healthy enough and be in a good enough position with my body and my recovery to be available to play everyday. Leading the team in games played is a pretty good sign of that."
Turner arrived to 2021 spring training noticeably thinner. Turner credited his new physique to committing to the Whole30 diet, along with his wife, Kourtney, during the offseason. Whole30 is a diet program that eliminates dairy, sugar, most carbs, and alcohol from a participant's diet for 30-days. The program certainly worked for  "Skinny JT".
Turner did indeed lead the Dodgers 2021 roster in games played (151). It was just the second time that Turner played in more than 135 games since becoming an everyday player with LA in 2014. JT slashed .391/.498/.889 in the first half made his second NL All-Star team.
The Dodger slugger likely has a new goal for 2022: play in the Dodgers final game of the season and make sure it's a World Series clinching win for LA.
NEXT: New GM Brandon Gomes Excited by Focus of Minor Leaguers Despite MLB Lockout