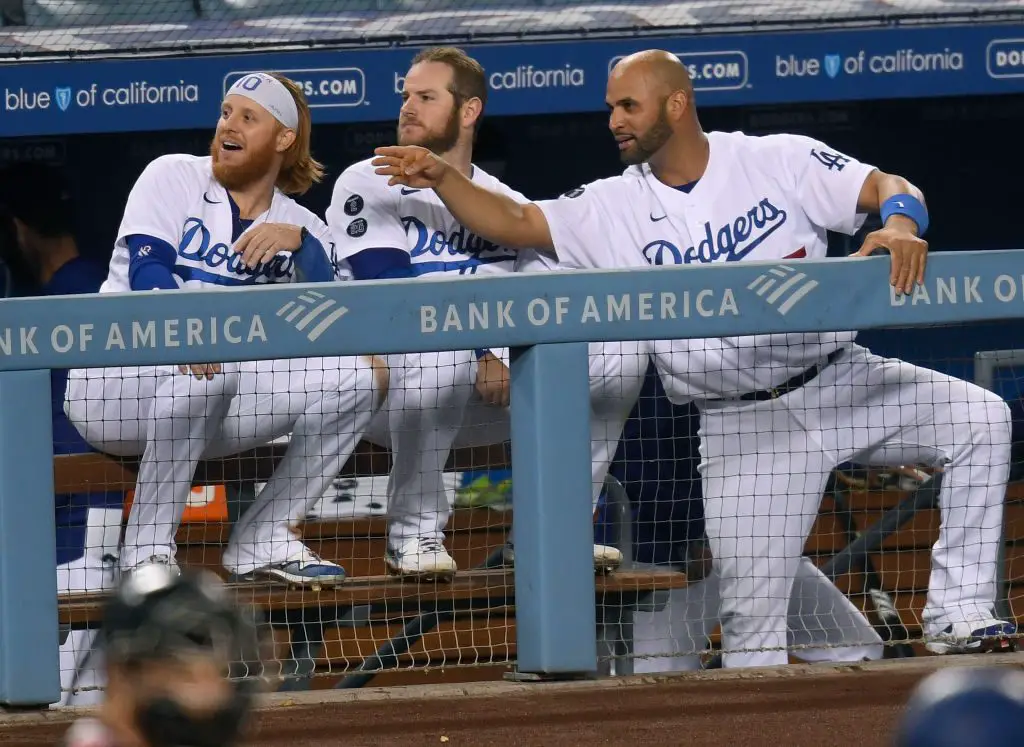 We're starting to think that Dodgers players only hit homeruns to get a hug from Albery Pujols. Whenever one of them goes deep in a game, Tio Albert is there at the end of the dugout waiting to embrace his guys. And every single time, it's worth a picture. 
Justin Turner got one himself on Sunday against the Padres. Looking to seal the sweep over San Diego, the Dodgers infielder launched one in the 7th inning to double the Dodgers lead. He took Emilio Pagan deep and Los Angeles never looked back. 
Not only did JT get a Pujols' hug out of that, but apparently, he used his bat to hit the homer. The Dodgers third baseman posted about it on his Instagram account following the big win. 
It's not uncommon for ballplayers to borrow other guys' bats, especially if they're adjusting to different speeds of a pitcher. Dodgers fans have seen that a lot in recent years, especially with guys like Chase Utley in the organization. 
Still, it's pretty cool to see JT hit a homer with Tio Albert's bat and then to get a hug. It's a special group of guys this year. 
Dodgers: Trea Turner is Tired of Hearing about the Division Leading Giants