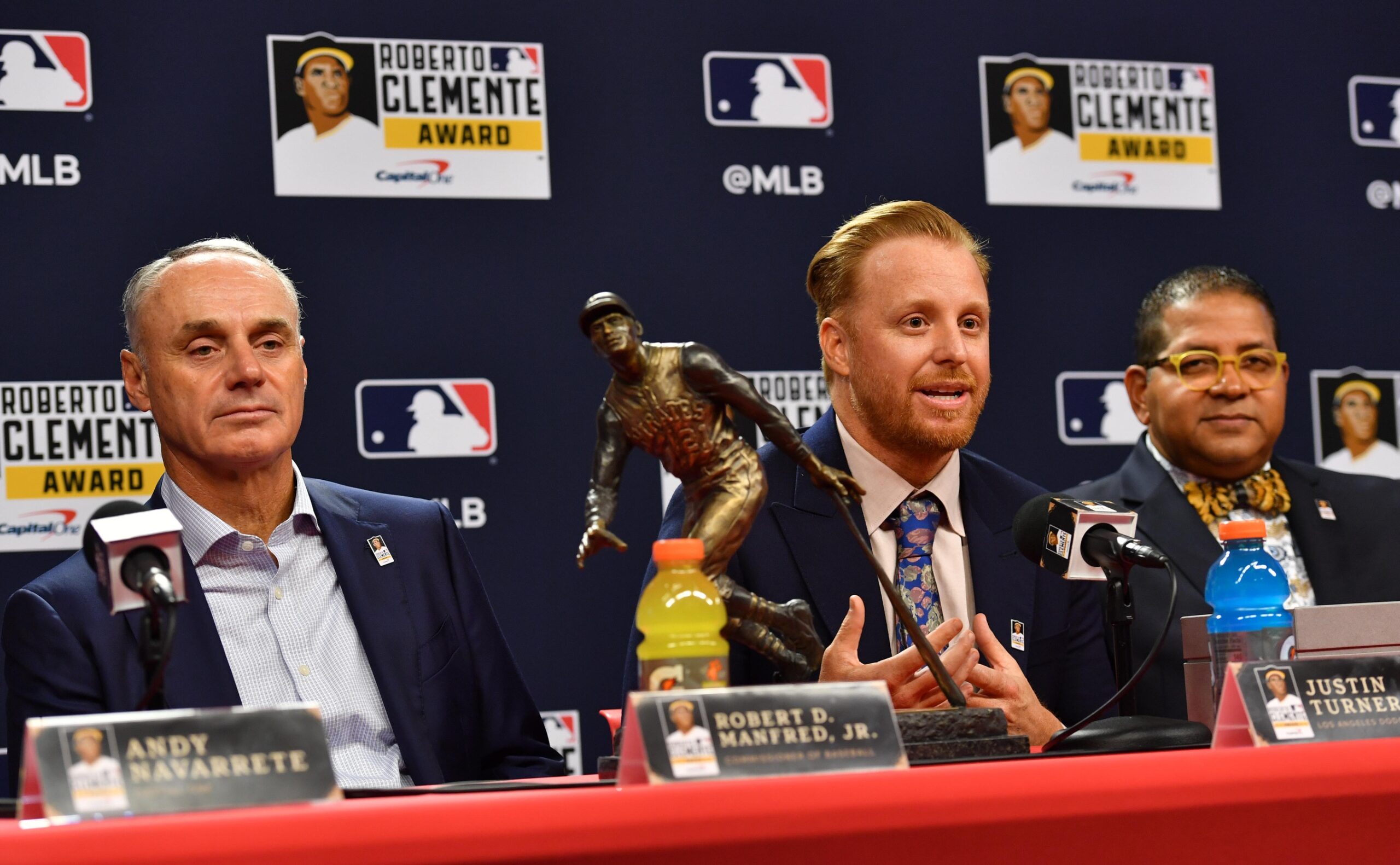 Happy Justin Turner Day to all those who celebrate!
In 2019, the Los Angeles City Council declared Jan. 22nd as Justin Turner Day and despite Justin Turner recently signing with Boston for the upcoming season, it was still celebrated in the city.
Through the Justin Turner Foundation, the third baseman and former Dodger designated hitter donated $49,000 to the LA Dream Center.
He along with his wife, Kourtney, presented the check to the LA Dream Center on Sunday.
The Justin Turner Foundation was started back in 2016 with a mission to support homeless veterans, children (and their families) battling life-altering illnesses and diseases, and various youth baseball organizations.
Since then, the former Dodger has hosted an annual Golf Event (which has been sold out for this upcoming year), been named an official partner with the Los Angeles Marathon, and has participated in AM570's Radio-a-thon. His contributions to the city of Los Angeles have not gone unnoticed as he was just recently named the 2022 Roberto Clemente winner as well.
When the news broke that JT was leaving LA, the whole community mourned his eventual departure. The love that Turner has poured into this community as well as his Dodger family over the past … seasons will be heavily missed. But, once a Dodger, always a Dodger and we wish nothing but the best for RedTurn2.
To learn more about the Justin turner Foundation and how you can get involved, click this link for more details.
Looking for more Dodgers News? Subscribe to our YouTube Channel! Subscribe and hit that notification bell to stay up to date on all the latest news, updates, rumors, interviews, live streams, and more!