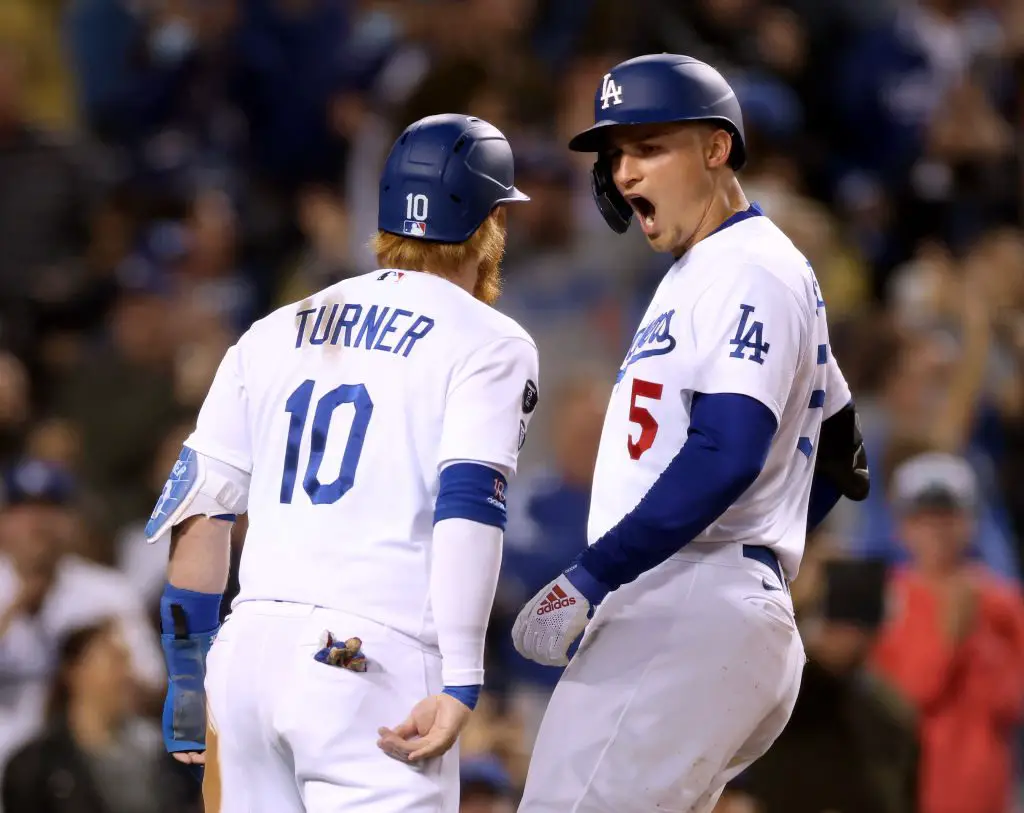 This offseason marks the end of an era for the Dodgers. After 7 seasons in LA, Corey Seager inked a massive 10-year free agent deal to play for the Texas Rangers. The shortstop is absolutely leaving behind a legacy in blue. 2016 National League Rookie of the Year, two-time All-Star, NLCS and World Series MVPs, and a World Series champion.
He's also leaving behind a group of teammates that he's been through the trenches with. Including Justin Turner, who Corey has played alongside since day one. Turner was asked about Seager's contract with the Rangers which he told Matthew Moreno was bittersweet.
It sucks I've probably played my last game with him, and at the same time you're excited for him to take advantage of free agency and set himself up for the rest of his life. I think bittersweet is the perfect way to put it.
The two played their first game together in Seager's big league debut back on September 3, 2015, and for the next 7 seasons formed one of the more powerful left sides of the infield.
Left side, strong side. #Dodgers #Back2Back pic.twitter.com/3IZhVAXFGD

— Clint Pasillas (@realFRG) February 14, 2021
Thankfully for Turner and the Dodgers, Chris Taylor agreed to return to LA on a 4-year deal this offseason adding one of familiarity back into the mix.
Looking for more Dodgers News? Subscribe to our YouTube Channel! Subscribe and hit that notification bell to stay up to date on all the latest news, updates, rumors, interviews, live streams, and more!