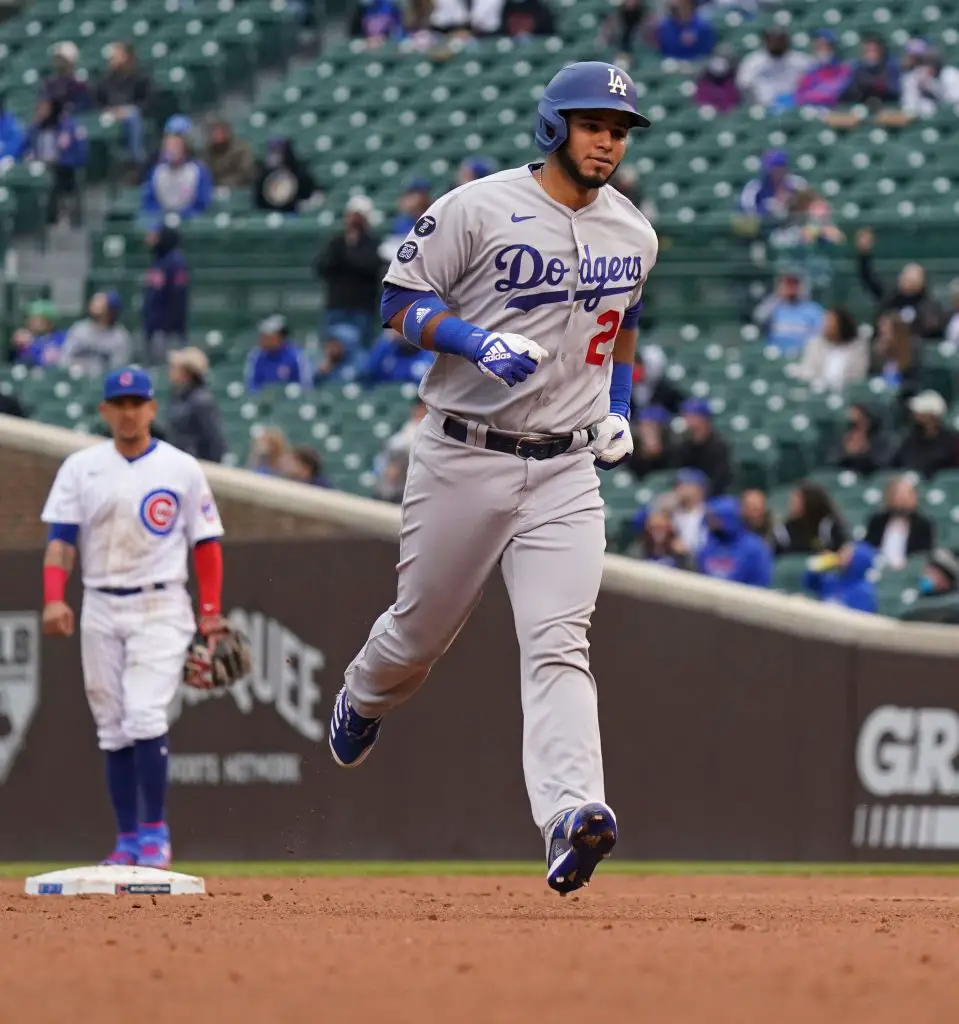 Dodgers Team News
Dodgers: Keibert Ruiz Opens Up About Waiting for His Big League Opportunity
Most top prospects have a clear path to the major leagues. They work their way up the farm system, prove they can sustain some success, and receive a call-up once they look ready. For the Dodgers' top-catching prospect Keibert Ruiz, however, the path has been anything but clear.
While he has impressed in the minor leagues for the past few seasons, he still finds himself behind catchers Will Smith and Austin Barnes on the Dodgers depth chart. Following the team's 14-11 victory over the Angels on Saturday night, Ruiz was asked if he had grown impatient waiting for an opportunity in the majors.
Yeah, but I can't control tha. I just have to keep working hard, being ready for whatever, and I know the opportunity is going to be there. It's just when it does, I got to do my job.
There has been a lot of talk in recent days about Ruiz potentially seeing time at different positions, particularly in the outfield and at first base. This would definitely increase the young prospect's playing time with the Dodgers, but the transition would take some time.
While Ruiz has said he is willing to play around the diamond in order to play more, he still firmly believes in his ability to be a major league catcher.
I've been feeling good catching. I mean, calling the games, I don't have the opportunity to show them. But I've been feeling really good. I feel like I can catch here [at this level] too.
If he played any other position, there is no doubt that Ruiz would have been on this club a long time ago. But with Will Smith claiming the starting job and Austin Barnes starting a brand new 2-year deal, there is no clear path for a third catcher on the Dodgers roster.
The Dodgers will try and give their top prospect a bit of run while their big bats get healthy, but opportunities may quickly dry up after they return. It will be up to Ruiz to show that his bat belongs and to force the team to find a spot for him going forward.
Dodgers: Dave Roberts Explains Pulling Clayton Kershaw After 5 Innings