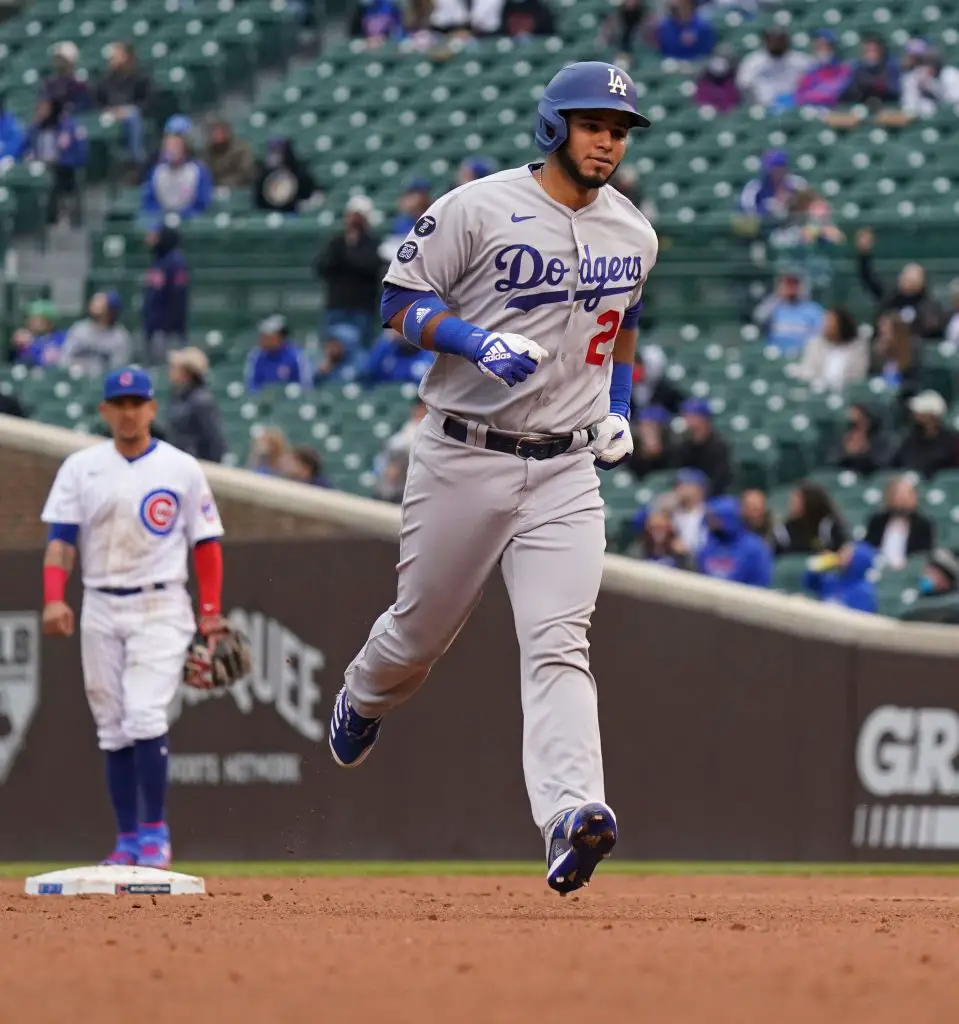 Dodgers Team News
Dodgers: Keibert Ruiz Recalled, Corey Seager Placed on the Injured List
The Dodgers are going to be making a number of roster moves over the next couple of days. With the additions of Yoshi Tsutsugo and Albert Pujols expected to be official by Monday, there will need to be some changes made. 
The first move on Sunday was adding Keibert Ruiz to the active roster. He was on his way into Los Angeles when Dave Roberts met with the media before the game. The corresponding move was to place Corey Seager on the injured list. Seager suffered a fracture in his hand on Saturday night after being hit by a pitch. 
For Keibert, this is the second stint with the big league club this season. He ad 5 at-bats and homered once in his first call-up with the Dodgers. Ruiz has gone 6-for-20 in his first week of Triple-A action with Oklahoma City. 
The Dodgers recalled C Keibert Ruiz from Triple-A Oklahoma City and placed IF Corey Seager on the 10-day injured list with a fractured right hand.

— Los Angeles Dodgers (@Dodgers) May 16, 2021
The Dodgers will carry 3 catchers for the moment, but it's unclear how long that will last. The assumption is that Pujols and Tsutsugo will be added to the active roster when they arrive this week. Dave Roberts has not yet commented on what the bench will look like after that, but those 2 are expected to be a part of it. 
The Dodgers finish up a series against the Marlins today in Los Angeles. They will play the Diamondbacks for 4 games before heading up north to face the Giants in San Francisco. 
Dodgers: Jimmy Nelson Gets the Start in a Bullpen Game Sunday