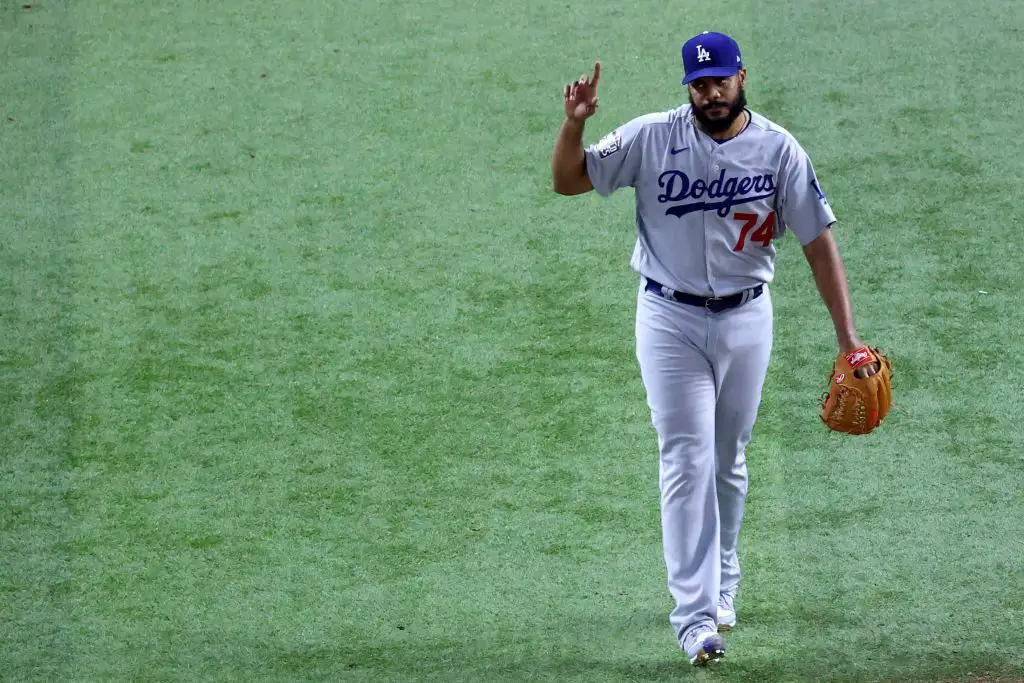 This is one of the first years in a long time that the Dodgers are not coming into a season leaning on Kenley Jansen. In the final year of his contract, Los Angeles has enough high-quality arms out in the bullpen to supplant him from the closer role if they really wanted to. 
But Dave Roberts and the Dodgers coaching staff want him in that role. They want to see him thrive and dominate hitters once again like he's done in the past. And Doc already went into his first press conference of Spring Training saying that Kenley is the closer. 
With that in mind, the Dodgers sound like they put a lot of work into Kenley this offseason. Pitching coach Mark Prior talked about how they changed up his approach, making minor mechanical tweaks and changing his workout routine. 
We've made some adjustments in his offseason training and hopefully, maybe that would have some impact on it this year. And we've made some little tweaks here and there on his process coming into the season…Some of it's been some of the workouts changing it to be more athletic and less bulk or mass strength. Just trying to get him stuff that's a little more holistic, allow his body to move a little freer. 
While the specifics are not known, it sounds like they moved Kenely away from a focus on weight training. The Dodgers have sent guys into the offseason working on their flexibility and focusing on their body movements in the past. There were even times in recent history that they had guys in yoga-type of training. 
If the Dodgers want to get the most that they can out of Kenley in his final year, he's going to have to start strong out of the gate. If he stumbles early, don't be surprised to see Dave Roberts move away from a traditional closer role. 
But don't forget, at his peak, Kenley Jansen is one of the most dominant closers the game of baseball has ever seen. And he can be that again. 
Have you subscribed to our YouTube Channel yet? Subscribe and hit that notification bell to stay up to date on all the latest Dodgers news, interviews, live streams, and more!
Dodgers: Clayton Kershaw Wants to Play Beyond the 2021 Season