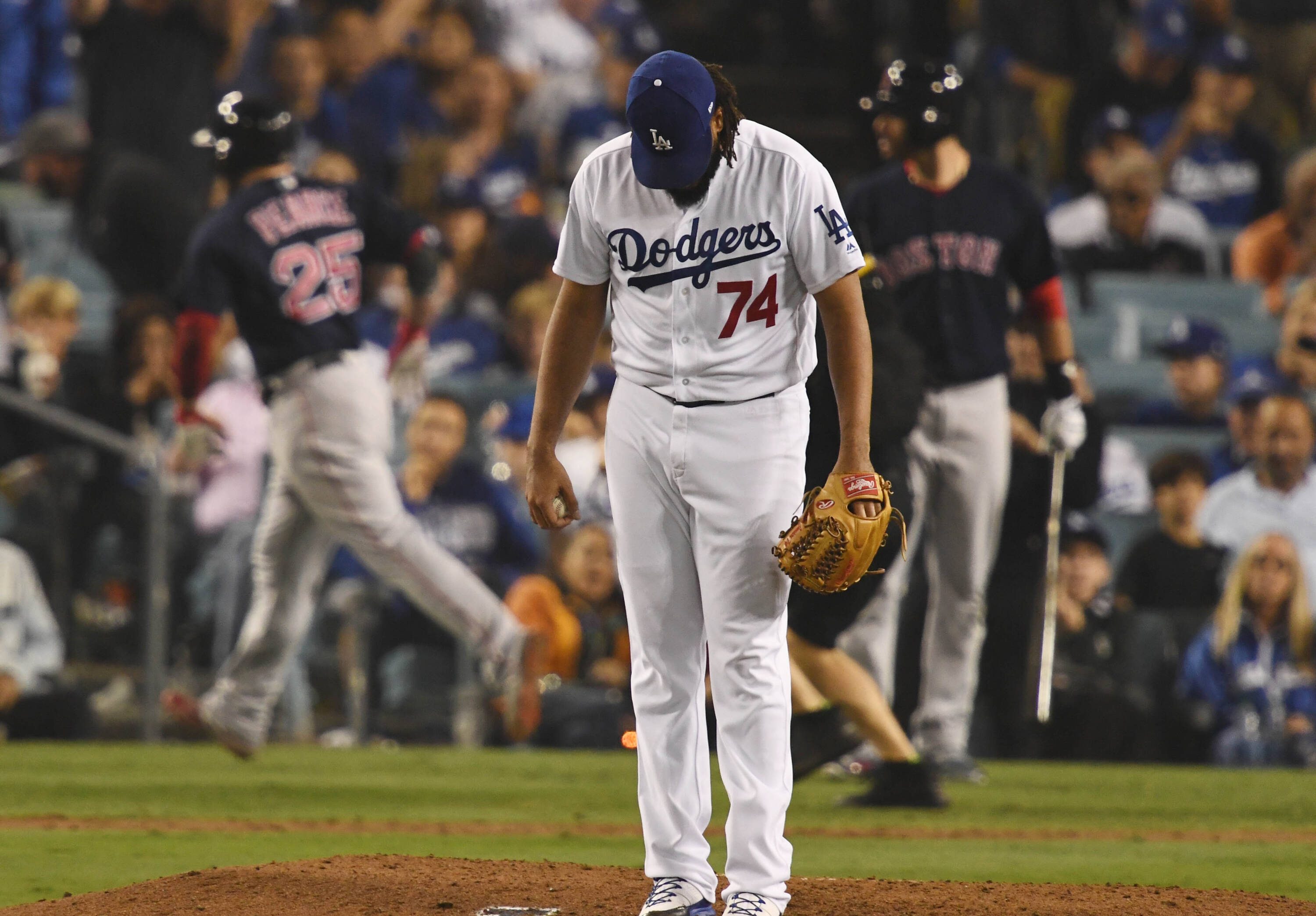 Dodgers fans knew that this offseason was going to look a little bit different. With so many guys set to hit the free-agent market after the 2021 season, retaining all of them did not seem realistic. Los Angeles immediately lost Corey Seager, who signed a massive deal with the Texas Rangers before the lockout. 
And while they did add Freddie Freeman this week, they are losing out on another star. Kenley Jansen reportedly agreed to a deal with the Braves last night, heading out to Atlanta to become their new closer. 
Jansen signed a $16 million one-year contract with the Braves last night, adding to the Braves' very busy week. So that ends Kenley's 12-year run with the Dodgers, ending his time as one of the best closers in team history. 
The 34-year-old spent his entire career with the Dodgers, accumulating 350 saves and punching out over 1000 batters. The Jansen addition adds to a wildly busy week for the Braves, who had to watch Freddie Freeman leave and also traded for Matt Olson while also signing him to a massive extension. 
Dodgers: Freddie Freeman Says Justin Turner Helped Recruit Him to LA