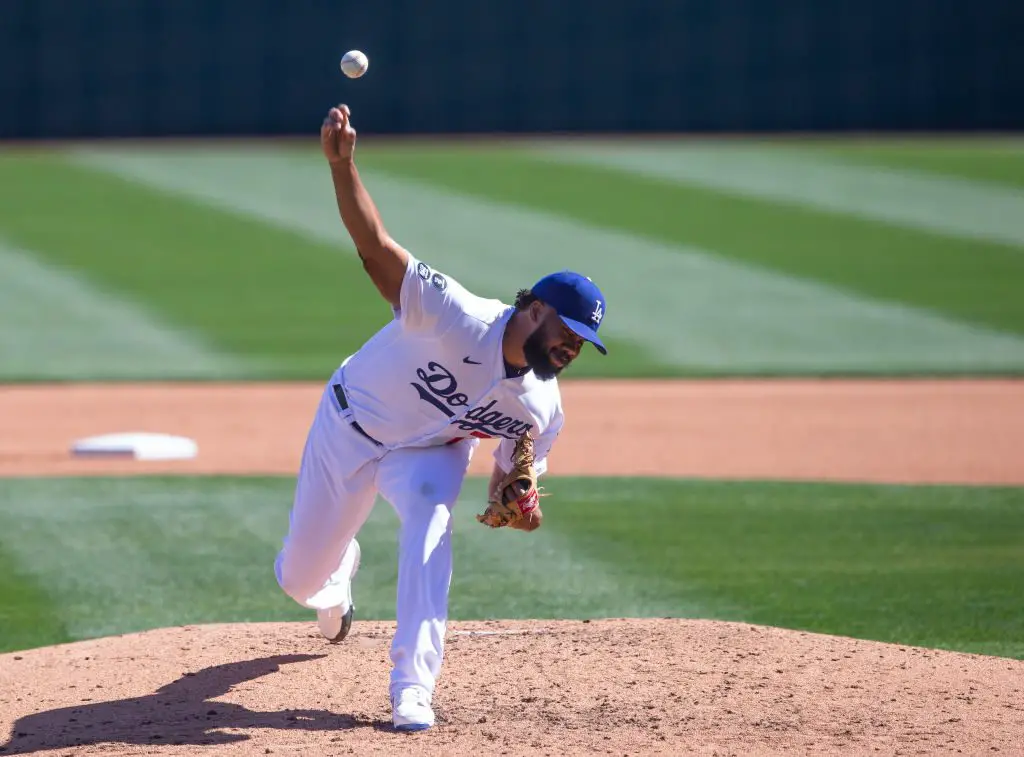 Dodgers Team News
Dodgers: Kenley Jansen Takes the Day Off to Work on Issues With Mechanics
Dodgers fans were pleasantly surprised to see how far ahead Kenley Jansen is. In his one Spring Training appearance, he was just one strike away from pitching an immaculate inning. In the first week of games, this seems like the first time in a long time that Kenley is domination early. 
But on Friday, we learned that Jansen had some mechanical things that he was working on. Dodgers manager Dave Roberts confirmed in his pregame press conference that Jansen felt off during his live batting practice the day before. 
Apparently, Jansen plunked Zach Reks in the elbow and felt like he needed to work on things before getting back into a game. 
He's not throwing today. I think yesterday, he was a little bit different in his delivery than he was in the game. He threw a live BP yesterday, so in the game, I thought was better than yesterday. So he's trying to work out some things in the delivery. 
The good news is that the Dodgers coaching staff doesn't seem too concerned about it. Roberts went on to say that Jansen has had minor mechanical issues in the past that he has been able to correct. This time shouldn't be any different. 
I think he was just a little bit out of sync. And obviously with Kenley, a big body guy it happens. But he feels good. 
The Dodgers are set to kick off the year with Kenley Jansen as their closer. Roberts has said it on several occasions, including in his first press conference of the season. In the final year of his contract, it's a big year for Jansen. 
He has plenty of time to get right for the year though, and there is no reason to panic…yet. The Dodgers start their season in Colorado on April 1st in a 4-game series. 
Have you subscribed to our YouTube Channel yet? Subscribe and hit that notification bell to stay up to date on all the latest Dodgers news, interviews, live streams, and more!
Dodger Stadium Could Be Limited to 100 Fans by Opening Day