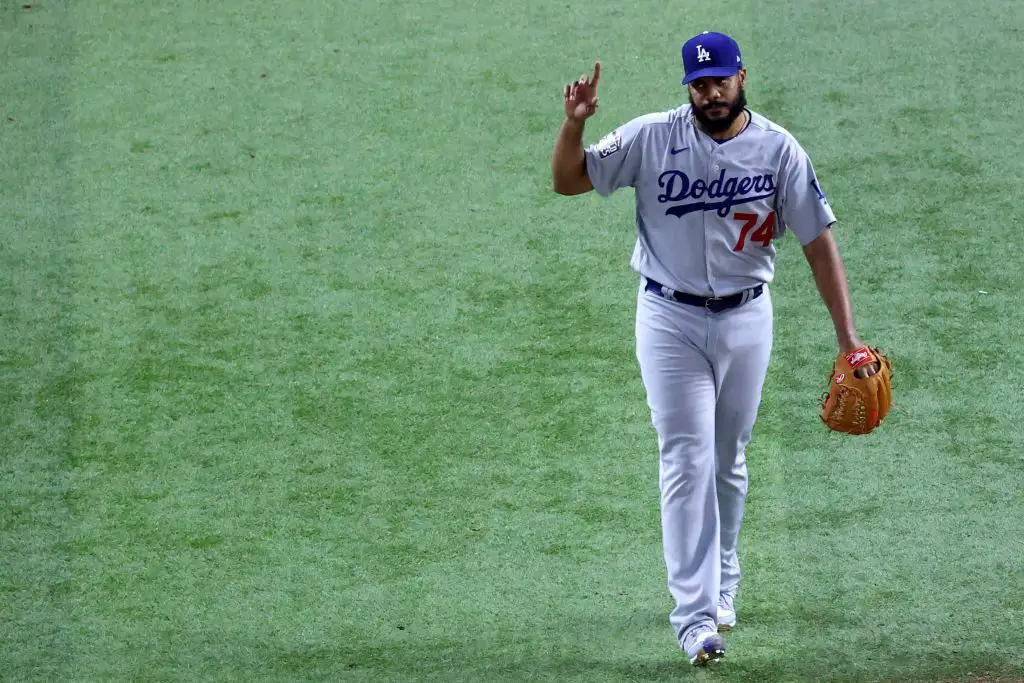 The Dodgers have a lot of musical talent on the team that few know about. They had the band at Spring Training a few years back that consisted of AJ Pollock, Ross Stripling, and David Freese. Those guys were a big hit in the clubhouse. 
But don't worry, AJ Pollock isn't the last musically inclined player left on the team. Dodgers closer Kenley Jansen can apparently play a pretty mean piano. and he's slated to do so later this week. 
Jansen is joining up with the Angels' David Fletcher among other Southern California celebrities to take part in a talent show. That talent show will benefit the American Lung Association and will take place on Thursday evening. 
Dodgers broadcaster Orel Hershiser also is a part of the show, but his talent remains a mystery according to the LA Times. Whatever he ends up doing, we're definitely going to need the video clip of both guys.
Other Dodgers News
MLB plans on cracking down on the foreign substance issue that has plagued the league. Some Dodgers pitchers have talked about it in the past, but baseball is finally picking which direction they want to go. Unfortunately, it doesn't sound like it's very well thought out. 
Dodgers manager Dave Roberts was asked about base stealing and what part it would play in 2021. Roberts noted that running was a big part of their game in 2020, and to expect them to utilize the athleticism around the lineup. 
MLB to Crack Down Hard on Pitchers Using Foreign Substances in 2021