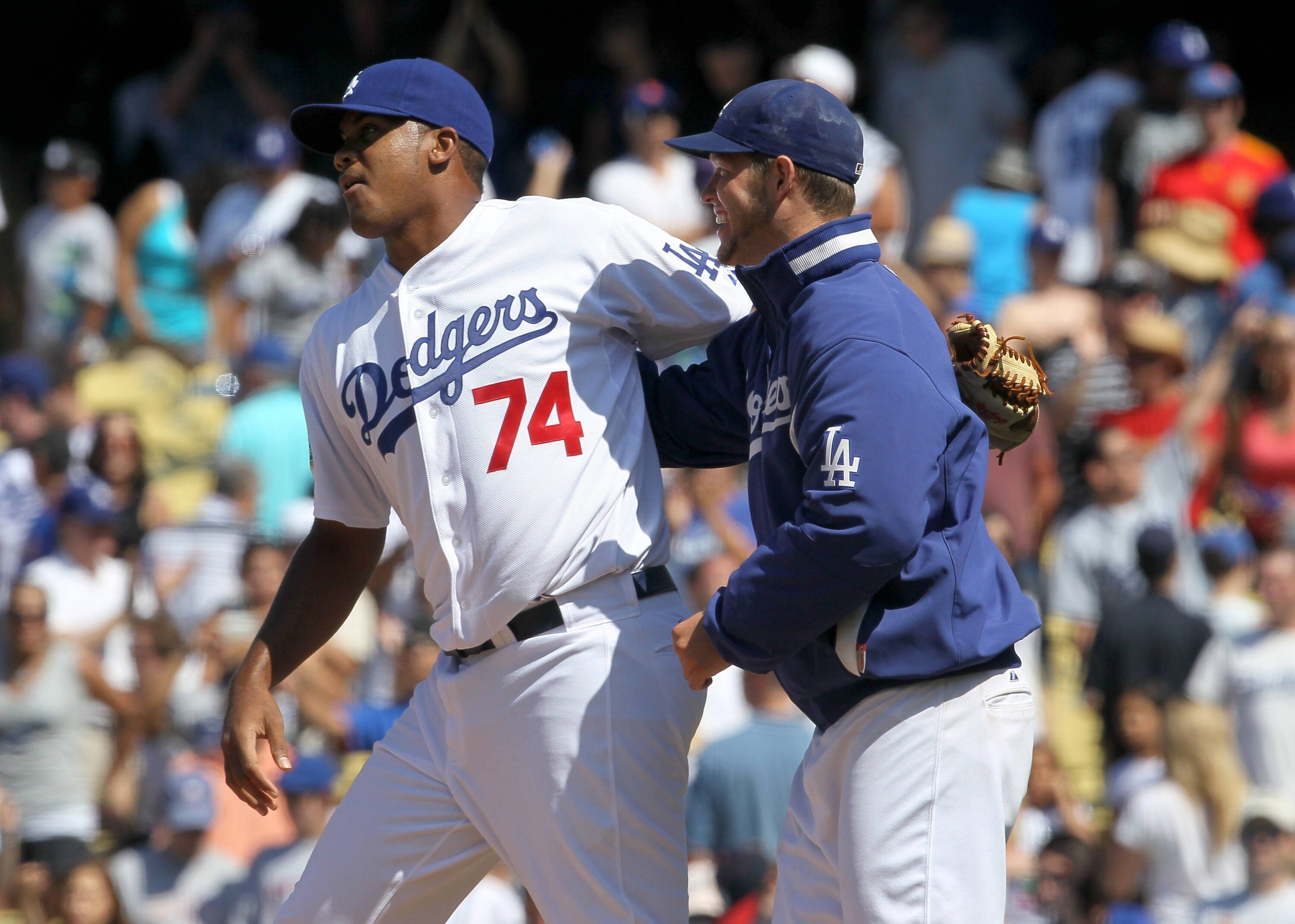 Dodgers Team News
Dodgers: LA Insider Sees a 'Greater Chance' of Clayton Kershaw Returning Over Kenley Jansen
Another day, another moment of baseball events occurring due to the lockout. Thanks to MLB, fans are being robbed of seeing the Dodgers make moves to improve their roster for the 2022 season. They were able to make a couple of moves before everything came to a halt, but not nearly enough we were all hoping for.
Dodgers Insider David Vassegh of AM570LASports recently spoke on two current free agents that could make a return to Los Angeles once things get all patched up.
"The Dodgers want Jansen back, Jansen wants to be back, and I can see both Clayton Kershaw and Kenley Jansen coming back."
Ideally, Los Angeles would love to bring them both back but as we were reminded this offseason, things don't always work out and not every player will remain a Dodger. Jansen and the team were in talks before the lockout, but nothing ever materialized.  As for Kershaw, the door is open for him to return home to the lone star state or even call it a career. While there is still a chance both can return, what if there's a scenario where only one can as the Dodgers still have the holes they need to plug. 
Vassegh believes that if that were the case, Kershaw would be more likely to return. 
"I really believe that if you had to say which one has a greater chance of returning, it's Kershaw. Kershaw is going to pitch for the Dodgers. He's not pitching for another team. Corey Seager is not recruiting Clayton Kershaw. Clayton Kershaw doesn't get recruited. He's a guy that's going to go to where he wants to pitch, and that's the Dodgers."
Kershaw is the face of the franchise and has been for a decade. He's a future first-ballot Hall of Famer and one of the best pitchers to ever play the game. He's no longer that top of the rotation guy, but he can still be effective and would help solidify an otherwise incomplete rotation. As for the closer role, Blake Treinen or even Brusdar Graterol later down the road could hold down the fort in the ninth. 
What happens post-lockout will be interesting to see. Who would you rather see back in Dodger blue? Let us know in the comments!