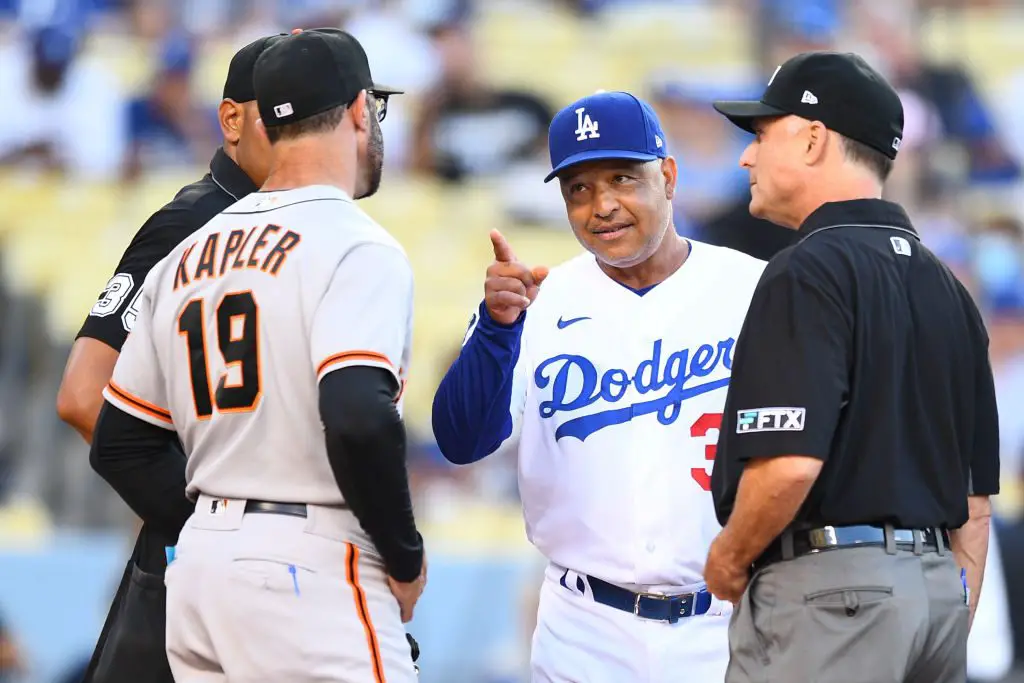 Dodgers Team News
Dodgers: LA Projected to Have the Best Record in the National League
The Dodgers have transformed themselves into a perennial contender over the last decade. They've done so by spending big bucks on the free agency market as well as scouting, drafting, and developing top-tier talent to keep them afloat. Even with the continued changing of the guard this offseason, they shouldn't be counted out of contending once again. 
According to FanGraphs, the Dodgers are projected to reclaim the NL West throne and post the best record in the National League. As of now, they're projected to finish the 2022 season with a 94-68 record with the next closest record being at 90-72 which is shared by both the Braves and Padres. 
NL West
Dodgers: 94-68
Padres: 90-72
Giants: 81-81
D-backs: 72-90
Rockies: 66-96
NL Central
Cardinals: 89-73
Brewers: 88-74
Reds: 80-82
Cubs: 76-86
Pirates: 68-94
NL East
 

Braves: 90-72
Mets: 88-74
Phillies: 82-80
Marlins: 80-82
Nationals: 75-87
It's intriguing that the Dodgers are graded so highly seeing as they have lost some big names to free agency (ie. Corey Seager and Max Scherzer) and could possibly lose Clayton Kershaw and Kenley Jansen as well. Los Angeles has a couple of holes that still need to be filled once the lockout eventually ends such as a lefty power bat and another frontline starter for the rotation. 
As of now, a rotation of Walker Buehler, Julio Urías, Andrew Heaney, Tony Gonsolin, and David Price looks a lot weaker than years past. Of course, a couple of top prospects (Bobby Miller and Ryan Pepiot) will be on the cusp of breaking into the Majors. There's also the uncertainty of Trevor Bauer's status. 
Still, the fact that the Dodgers are favored so highly by FanGraphs projections is just a testament to how deep their roster really is. They still possess plenty of firepower in their offense and have a much stronger bullpen than they have had in the past. If they're regarded so highly now, just imagine the outcome if they lure Freddie Freeman away from the Braves, possibly re-sign one or both Kershaw and Jansen, or trade for another front of the rotation arm. 
Dodgers Rumors: LA Has 'Money to Burn'! Will They Sign Carlos Rodon, Yusei Kikuchi, Clayton Kershaw?
Looking for more Dodgers News? Subscribe to our YouTube Channel! Subscribe and hit that notification bell to stay up to date on all the latest news, updates, rumors, interviews, live streams, and more!
NEXT: 'Little Progress' Made in Latest CBA Negotiations; Spring Training in 'Grave Danger'